The motor vehicle act calls for every vehicle to be insured. The third-party two wheeler insurance is compulsory in India. This insurance comes with many added advantages like free services and repair of the two wheeler. The customer can also expect some additional discounts too.
There are many two wheeler insurance companies that offer comprehensive insurance cover for your vehicle. Below are listed some of the best insurance companies in this category.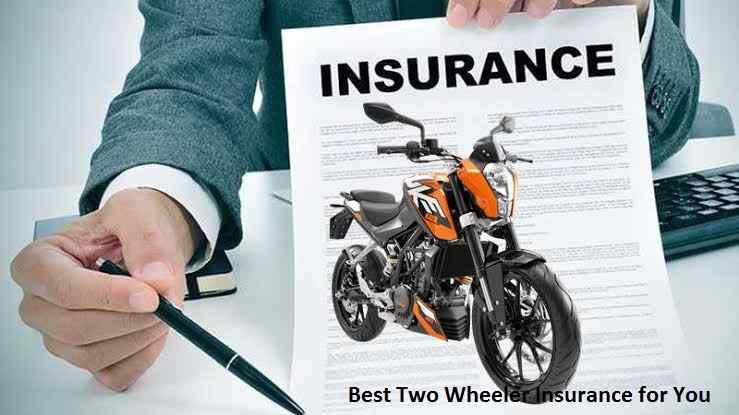 Bharti AXA Two Wheeler Insurance
This is one of the best insurance companies in India which offer insurance cover for two wheelers. The company has a number of plans for two wheelers and you can ideally choose any of these. Some of the key reasons that make people choose this insurance plan are as follows:
This is a flexible policy which offers discounts to the range of 20 percent to the customers
This policy offers basic insurance cover along with an accident cover of Rs 1 lakh for the pillion rider.
This insurance policy can be bought and renewed online too.
The policy copy is issued immediately to the customer.
One time premium is chargeable.
There are multiple payment modes and premium can be paid conveniently online.
Free servicing is available across a network of cashless garages.
24 by 7 customer support team which addresses queries of customers on an immediate basis.
HDFC ERGO Two Wheeler Insurance
This is another two wheeler insurance cover offered by HDFC ERGO and has a nationwide presence. The customer service quality of HDFC ERGO is par excellence and service claims are processed immediately.
The key features of HDFC ERGO Insurance Policy for two wheelers are as:
The facility of instant online policy issuance and renewal.
The two wheeler policy is customizable.
All accident damages to two wheeler owner are repaid.
Repair services for two wheeler and accessories are also available in this insurance policy.
The insurance claim can also be filed online.
Efficient customer support is also available to customers.
Bajaj Allianz Two-wheeler Insurance
Seamless service and customer friendly approach make Bajaj Allianz another worthy two wheeler insurance policy. The company has also won many awards in the innovation section and offers many worthy features for the customers.
The key features of this two wheeler insurance policy are:
Compensation for damage and loss to two wheeler by natural calamities like floods and earthquake is covered by this policy.
Damages due to manmade problems like riots and terrorist attack are also covered in this insurance policy.
Third party liability benefits in case of accidental injury and death too are also available.
The facility of easy online policy renewal is also available.
Free service in selected garages is also available for the policyholders.
Dedicated customer service available 24 hours a day, all through the week.
Hassle-free and quick settlement available.
SMS update service for the insured two wheeler claim status is also available.
TATA AIG Two wheeler insurance
The comprehensive insurance service from TATA AIG also comes with a range of other benefits. These include:
Two wheeler is picked up free in case of an accident.
Accident repair warranty of six months.
Online claim filing option available.
Settlement of claim assured in 7 days of filing the claim.
Total and partial loss to two wheeler in case of an accident is covered in the insurance policy.
In case of an accident, loss of personal belongings is also compensated.
Minimum turnover time as dedicated customer support is available.
Reliance General Two wheeler insurance
This is one of the top insurance companies in India which also offers insurance policies for two wheelers. It is also a much sought after insurance company in the country. Some of the key features of this insurance policy are:
Hassle-free settlement offered by the company to the customers.
Policy renewal tool option available online which is extremely easy to use.
The company also offers no claim bonus which is truly unique in the insurance sector.
Quick claim in case of damage and loss to the two wheeler in case of accident, riots, and theft.
Free repair and replacement at any of the 2100 network garages across India.
Towing allowance is also offered to the customers.
24 hours customer service is available.
SBI Two wheeler General Insurance
This insurance is offered across 56 cities in India and the two wheeler insurance policy segment is one of the most sought after. It offers a host of customer-centric features which make the policy popular.
Some of the key features are as:
Customized pricing of the policy keeping in mind the unique needs of the customer.
Dedicated helpline for the customers.
Additional discounts are applicable.
Check out the insurance policies listed above and make your ride more safe and comfortable.