It's the worst feeling, leaving your pup at home all day and coming home to a destruction zone, but what can you do if you're working full-time? 
This is a particular problem for modern pet parents. The internet is full of useful tips, tricks, and hacks for taking care of dogs when you have a busy schedule. 
This listicle will cover the top practical tips for taking care of dogs when you work full-time.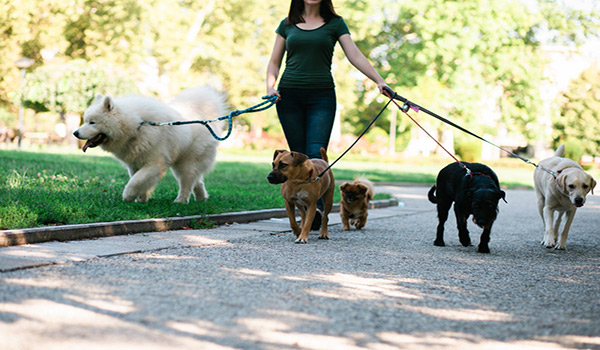 Preparing For Your Departure
Before you even consider leaving your pet at home for long periods, it's worth chatting to your local vets in McKinney to see if they have any advice from a medical perspective to make the transition easier.
Most local vets have a list of trusted dog walkers or dog sitters who will be able to take responsibility for your pet for a few hours during the day to give them a break while you're at work.
Ideas For Your Pet
Be Responsible For Your Pets
Leave your pets' water at all times. Some dogs are better at rationing food than others, which means some will be fine to be left food while others will be happy to have no food while you're away. 
If your dog will be fine going without food, it might be a good idea to feed them a small breakfast before you go. 
If your pup is a glutton, you can put a portion of their usual food in a dish and leave the other half out for them to eat when you first come home.
Don't Overfeed Them
Just because you've been out all day, it doesn't mean your pets need lots of food in the form of treats when you get home.
Be Careful With Chewables
Even indoor dogs can get themselves into trouble if you're not paying attention to what they're doing. 
Make sure there's no chewing or digging going on while you're away by ensuring that they are not left with things to chew, such as shoes or soft toys, or places to dig, such as indoor plants.
Use Toys
Dogs love challenges and having busy toys that they need to work out will help to distract them. 
Food-stuffed Kongs are ideal for keeping your dog occupied while you're away. 
If your pup is small enough, treat-stuffed dog rugs can also be a great option. 
Install An IP Camera
Keep an eye on your pet during the day by installing IP cameras that will allow you to access them by an app. 
You can check in on your dog via a smartphone or tablet. This is ideal for seeing what your dog is up to when you are at work.
Use A Clip-On Bark Monitor
If you have an indoor dog, perhaps one who tends to bark during the day, you may find your neighbors are unhappy when you return.
Install a bark monitor and know when your dog starts barking.
You can then use this information to better suit your pup's needs and invest in some training that will really help them settle during the day.
Follow – https://shiftkiya.com for More Updates