Buying a new home for you and your family can be extremely daunting, especially if you are in a rush to find your next dream property. However, rather than let the stress of investing in real estate get you down, here are some of the top steps that you need to take when you are looking to invest in a new property.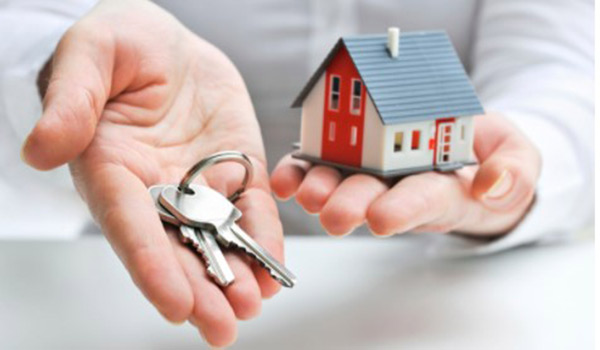 Work with a Trusted Estate Agent and Solicitor
The first step that you should take is to find a trusted estate agent who you can trust to showcase your house in its best light and to find the right buyers for it. They need to be able to market your property and to be speedy when it comes to completing all the necessary paperwork and documents that go hand in hand with purchasing a property. You should also find a solicitor who you feel that you can rely on. This solicitor will handle the legal side of buying a property and will be able to go through any formal documents or contracts with you.
Hire a Moving Company
After you have done this, you should then look around for a moving company that suits your needs. For instance, if you need to move urgently, such as if you have recently been offered a new job or your previous house has already been sold, you will need to look around for last minute moving companies who can quickly allow your possessions to follow you to your new location. This will prevent you from having to spend months living without essentials such as kitchen appliances or even a sofa.
Take Out Insurance
Once you have decided to buy a property, you also need to consider taking out insurance. Home and contents insurance will ensure that your home, your possessions, and your finances are protected in the event of a burglary or even a fire. This will ensure that you have the money that you need to rebuild or to move on, as well as to replace your furniture and beloved treasures in the case that your home and its interior are damaged in an emergency.
Get a Mortgage
Most people are unable to buy houses outright, and this means that you will need to look around for a mortgage lender who will enable you to repay the cost of your property in monthly installments over the next few decades. To find out if you qualify for a mortgage with a certain lender, most banks and building societies offer mortgage calculators, which can enable you to see whether you and your financial situation qualify for a mortgage with the company in question.
Do Up Your Current Home
However, to buy a new home, most people will need to do up the property that they currently live in. Many homes are likely to have sustained wear and tear over the time that you have been living within them. Then, you should get the paintbrush out, repair any broken fixtures, and replace features such as carpets and flooring if they detract from the overall appearance of your home. This will then enable it to be sold quicker.
Follow – https://shiftkiya.com for More Updates