"My site is nowhere in Google," a customer tells me. And to prove it to me, he launches a query in the search engine and shows me the results page…
This is the worst way to analyze SEO! Especially when you know that a series of tools, completely free, allows you to make an accurate diagnosis.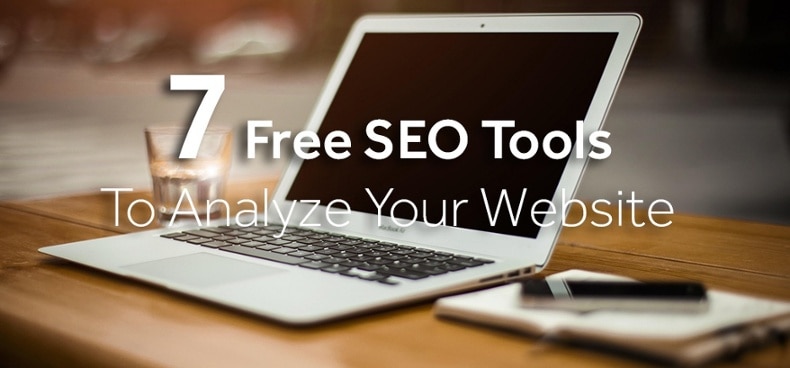 What are the first reflexes to have to analyze his referencing?
View your stats:
In your Google Analytics account, go to Traffic Sources> Sources> Overview
Next in Traffic Sources> Sources> Search> Natural Results (to see the keywords).
Good questions to ask yourself:
What is the share of visitors coming from search engines (via natural search)?
Are the keywords used to arrive on the site relevant?
How many searches on my name/brand? (to remove "natural" results)
Do you have a lot of different keywords? (long train)
The ideal: to have at least 50% of visits from the engines, on relevant keywords, except your name.
Google Analytics is by far away the greatest free tool to analyze your visits. If you do not have it on your pages yet, here are the instructions for installing Google Analytics quickly … well.
Also Read: Best SEO Plugins for WordPress
2)

Check if your keywords are searched:
One of my clients made a "concrete diagnosis" and optimized their entire site on this keyword. Bad luck, his potential customers are looking for "concrete repair" or "crack in the concrete."
Google Keyword Tool is a free tool offered by Google AdWords. It allows comparing several keywords to know which one is the most searched, in a given geographical perimeter (yes, sometimes the French do not speak like us, the Belgians!).
The icing on the cake, this tool even suggests other keywords, often very relevant!
The ideal: structure your site to have a page of detailed content on each theme sought by users.
3)

See incoming links to your site:
Google Webmaster tools are (again!) A tool from Google, which allows analyzing your site from every angle. For this quick audit of your SEO, go directly to the function "Your site on the Web> Links to your site."
The questions to ask yourself:
How many links are mortar to my site?
Are there links to internal pages? (right table)
What is the wording of the links that point to me? (table below)
The ideal: to have a lot of links (more than 1000), coming from different sites, also pointing to pages "deep" of your site and including your keywords.
For all the other functions of this prodigious tool, do not hesitate to consult the file of the AWT on the tools of the search engines. I explain to you, video in support, the principle of tools for webmasters.
4)

See its contents with the eyes of a robot:
Who said, "Robots are obsessed with the text"? Indeed, for robots that index your site, only the text matters.
But it is common that, to "make pretty," the most important part of your site (your slogan, your menus) is an image or uses JavaScript, a search engine is unable to read.
To "see what" a robot sees, I use Lynx Viewer from Delorie.com. After placing a verification file on your site (page delorie.htm or image delorie.gif), enter your URL (or that of any page).
The questions to ask yourself:
Does my content appear:

Full?
In order?
Is the navigation visible? Understandable?
Do the images have a textual alternative?
The ideal: the robot sees first (all) your content, and then your navigation.
This article by Cedrick Vieaux explains in more detail "what your site looks like when a spider looks at it."
5)

Browser his site (almost) like Google's robot:
By doing a Google search on site: www.mixintech.com, you will easily see if all of your pages are indexed. If so, continue to the next step.
If on the extra hand, your site only has a few pages in Google's index, the browser robot may be blocked by your navigation. In this case, I use XML-sitemaps to try to generate a sitemap in HTML.
If the XML-sitemaps robot "hangs" in one place, there's a good chance that Google's hangs there too.
6)

Test the loading time of its pages
Google has always wanted to give its users the best possible experience. His search results are displayed almost instantly. But Google also expects your site to open (very) quickly.
Internet Vista offers a monitoring tool that tests not only the availability of your site but also its response time.
The ideal: according to Cedrick Bream, Internet Vista, the response time of a page must be less than 0.5 seconds. Above a second, it's downright bad.
7)

And a tool that would do everything for me?
I keep the best for the end … The analysis tool Woorank, offered free by Jean Direly, really bluffed me, not only by the quality of its analysis but also by its very didactic side.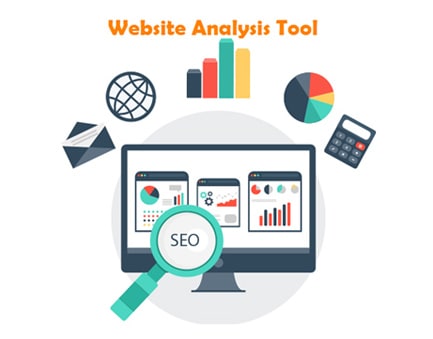 Of course, the tools presented above are more accurate and reliable, but this tool gives you at a glance a global vision of the areas to improve.
My advice: start with a Woo rank analysis and redo one after improving your site and your links!
After all this, you will have a clearer vision of what is going (or not) in your SEO. Take corrective actions and ask your webmaster to change what you cannot do. Then you will always be able to follow training in SEO, to learn how to choose your keywords, to write for the web, to attract links to his site, etc.
And if the evil persists, consult a specialist… in SEO audit!