What is Virtual Reality?
It's been a while we all are hearing about Virtual Reality, so what is VR?
Consider Virtual Reality as a virtual space where you can interact with people, play games or just hang around with your long distance friends and do fun stuff with them as if they are with you. There are several games developed for Virtual Reality such first person shooting games, open world games, multiplayer games and many more.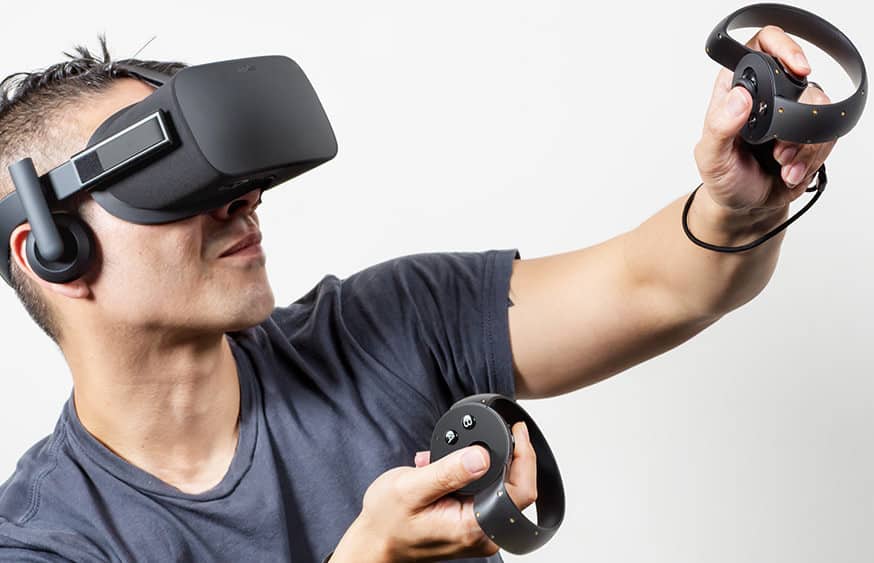 There are some bizarre cases where people had relationships on virtual worlds not only this, people spent millions of dollar to buy stuff in virtual reality games. Many online shopping stores has their adverts and outlets in virtual worlds like second life not only this many e-commerce websites showcase their products so that customers can have an idea about the product. Virtual Reality is the next big thing and it's taking over nearly everything which also includes gaming. Many recruiters prefer gamified recruiting system via VR which gives them a fair idea about the candidate they are about to hire.
Let's go through top 3 headsets for gaming:
Oculus:-
Oculus Rift has been amazing and it will rock you if you try it on a PlayStation. The headset is easy to use and gives you a wide view and very realistic graphics details of the game. Considering the quality of Oculus you have to bear the hassle of connecting the VR headset to your PlayStation. The Rift is really a hassle for consoles, as for PC it is quite easily done so you might want consider this drawback if you are a plug and play person but we recommend that you definitely should try Oculus Rift for mind blowing experience!
Sony PlayStation VR:
A very decent VR headset with a reasonable price tag, the Sony's PlayStation VR is Editors' Choice for virtual reality gaming, it offers the simplest and easiest way to use VR with a console. For now you can only play a few games on it like Resident Evil 7 but honestly this is quite amazing if you want everything to be easy and simple in your life unlike Oculus which has a lot of hassle to it, this piece of device can be easily connect to the PlayStation.
HTC Vive:-
HTC's Vive is a very smooth working and a reputable virtual reality headset for gaming and watching videos. It has a wide view to offer and also detects motion which will literally make you feel you are in a real world rather than a virtual. It has been developed for gaming and especially for PlayStation gaming, it is a little bit costly than other virtual reality headsets, you can get is around $600. If you using it this headset for your PC then we recommend that you plug it in a computer which has an Intel Core i5 4th generation along with a good graphic card like GeForce GTX 970. HTC Vive is a great headset but we are also looking forward towards Vive Standalone which will not require addition steps to connect.
Stay tuned for more information about gaming and VR headset!