Shopping for necessities has indeed become an activity for almost everyone. Like buying clothes, buying shoes for men, and other needs are things that also need more attention. Especially when buying shoes for men, you have to focus on your style and your likes. If not, chances are you won't want to wear the shoes after buying them. Mistakes in choosing shoes often occur and have a bad impact on appearance and comfort. For example, shoes are too small or loose when you get home, they become unattractive, or they don't match your usual style. To avoid this, keep a few things in mind which will help you to pick the best shoes for men.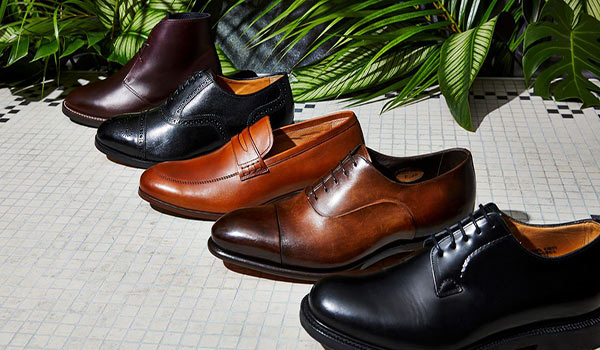 Pay attention to the following when buying shoes
Shoe Model
The shoe models are increasingly varied, ranging from sneakers, loafers, formal shoes, brogues, because this diversity makes a person confused in choosing the desired shoe model. The first thing that you should consider while buying the shoe is the shoe model and think if it matches your usual style and whether or not the shoe model fits your needs. Do not choose ones that cannot be paired alongside multiple outfits
Foot Shape
Next is you have to recognize the shape of your feet. They are pointed, rounded, square, wide, small, and so on. Buying shoes for men must also be by the shape of the user's feet. Choosing shoes that suit the shape of your feet is very important to feel comfortable when wearing them.
Shoe Color
Shoes must, of course, be suitable for use with various other fashion items. Using shoes with colours that match your outfit will give your outfit a perfect look. On the other hand, if the colour of the shoes you buy does not match with your outfits you would not want to wear your shoes. So always pick a shoe colour smartly and make sure it goes with the maximum of your outfits so you can utilize your shoes.
Buying Time
Did you know that buying shoes should be done in the afternoon? This is because, in the afternoon, the size of the feet is the largest and normal size. If you buy shoes in the morning or evening, there is a possibility that your foot size is not optimal, so that the shoe number will be wrong.
Try Shoes
Don't forget that when you buy shoes, you have to try them on. Try wearing these shoes while walking, so you know how comfortable they are when you walk; even if possible, try to jump a bit so you can gauge the maximum comfort level and fit of the shoe.
Choose Comfortable Shoes
When deciding to choose your shoes for men, always make sure that you buy shoes for men which are comfortable. Try to see and evaluate the material of the shoe, if it is made of leather, whether it irritates your feet or not. Or the sole of the shoe is comfortable or not if you use it for a long time.
You can check out the Metro collection for men's shoes. They have an absolutely great variety of shoes which will help you look the best!