It is indeed a troublesome task to choose jewellery that goes with office wear. While the aim is to look good; you are forced to remember that offices do not permit elaborate or bold accessories. In fact, nothing that catches attention or causes distraction can be worn to the workplace. Supposing you are in your cubicle where professionalism is a must, wearing heavy danglers or clinking bracelets or sparkling, flashy neckpieces would be something you would be forced to refrain from. Nevertheless, you can still wear jewellery to the office without compromising with your style. The tip is to keep it simple yet classy. Here are a few quick ideas to help you select the right jewellery to match your office outfit.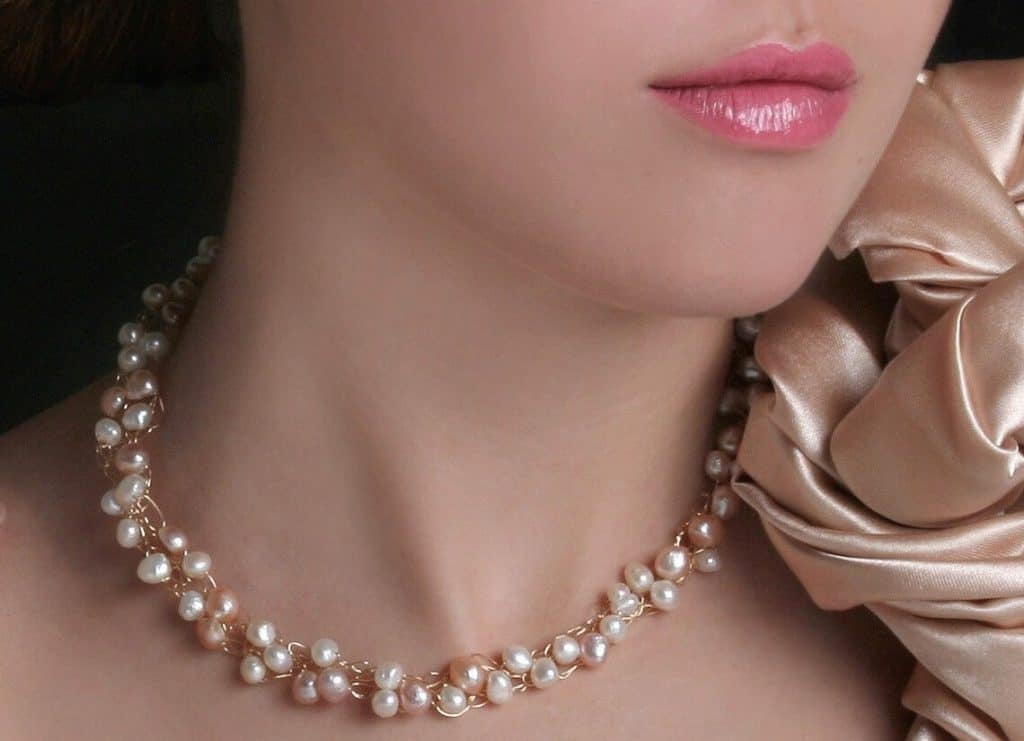 Also Read: 3 Of The Best Trends That Will Be Big In 2018 For Formalwear
Tips to coordinate your jewellery in the best way possible:
Let earrings create your style statement: If you want to make your face look prominent, earrings would be the best accessory. Bring out the confidence in your countenance by selecting a proper pair that is neither too gorgeous nor too plain. Studs or small hoops will help you attend the business calls without causing any disturbance or irritation. You can select a pair of gold earrings designs for daily use with price that are available in jewellery stores, both retail and online.
Experiment with pendants: Select sleek, delicate chains or diamond necklaces that suit the office ambiance more than heavy neckpieces. Such eternal pieces will add sophistication to your attire while not garnering too much attention. Team them up with pendants, especially with diamonds- studded ones. There are plenty of diamond pendant designs to be chosen from. The main advantage of such pendants is that their simplicity and artistry never allows being too sparkly, but renders a soft glow.
Rings are always staple jewellery:  Rings are those classic accessories which compliment all outfits more than any other accessories. Engagement rings and wedding bands can definitely be worn to the workplace. The motto while wearing office accessories should be "less is more". Therefore keep in mind not to wear more than one ring in one hand.
Go simple with the bracelet: Try to avoid thick, heavily designed bangles or their thin, clinky counterparts. They create noise and are not so appropriate with workplace decorum. Wear simple, classy ones like a diamond bracelet or a plain gold one studded with stones. As long as such simple bracelets do not cause sound, they are fine to wear.
Brooches are underrated: With office wear, brooches can make a classy style statement. A silver coloured brooch or a pearl-studded one. There are vintage ones available at flea markets which are particularly beautiful. Make sure you do not wear too heavy ones to save your suit from being torn.
Gone is the day when we, women had to dress up completely basic, to match the men and reluctantly avoided jewellery. Create a fashion trend with your office style statement. Your jewellery expresses your personality and the confidence you have in yourself as a woman. With these ideas, step out as the careerist woman who revels in her femininity and channels it through her jewellery.