Are you thinking of where to put your extra money? Buying precious metals is one of the most rewarding investment options nowadays. You can buy them online, and you will have your own collection of precious metals to be disposed of when the time is right. If you consider investing in precious metals, gold, silver, and palladium are your top choices. Read on to find out more about them: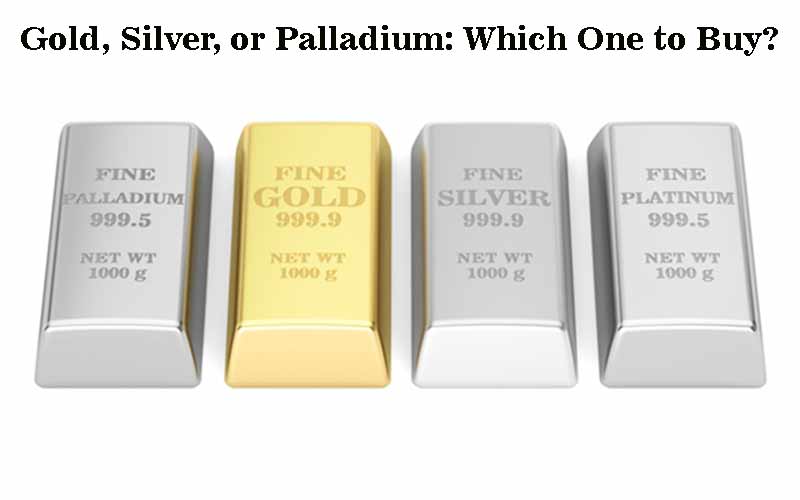 Investing in gold
Through the ages, owning gold has been a status symbol. It is a valuable commodity in many industries and is considered a safe investment for many. Gold is typically sold in the form of coins or bars. If you are contemplating this option, you should know that its prices move in the same way as the stock market. If the prices of gold mining stocks are high, then the value of your gold bar or coin will be high as well. As a tip, it is better to buy gold when there is an impending financial crisis since its value tends to go up in the middle of economic instability.
Investing in silver
Investing in silver is generally less expensive than buying gold. Therefore, you can buy more of this precious metal for less.  If you have this in your possession, you should be mindful of its price action. Sometimes, it tends to swing high in a day, and if you chance upon it, you can get a lot of money in return. In the same way, if you are not too careful, your investment might take a dip, and you would lose a significant amount in the process. When this happens, you may choose to hold on to your silver until its value becomes stable again.
Trading silver is more volatile than trading gold because it has a smaller market. Nonetheless, compared to investing in currencies and stock, trading this precious metal is still better, especially during unstable times in the economy.
Investing in palladium
Palladium is now considered as the most valuable among these three. One of the reasons for its high value is its rarity. The smaller its supply, the more expensive it becomes. Most of its supplies only come from two countries – South Africa and Russia – which makes it extremely rare.
Despite its rarity, many analysts agree that palladium will continue to perform favourably in the years to come. It is highly sought after since it is a key component for the pollution control of modern cars. The use of this metal can initiate a catalytic reaction that could catch the harmful emissions released by vehicles. This metal is also important in many industries, such as medical science and water treatment processes. As a jewellery component, palladium is considered harder than gold. The latter only has a 2.5 rating on the Mohs scale, while the former has a 4.8 scale rating; thus, making it one of the most durable metals around.
Diversification is crucial in any investment pursuit. You cannot put all your eggs in just one basket. If you have the budget, you might want to get palladium since this metal has the highest value among all three. Buying gold is generally safer, but you have to wait for a long time before you get your return. Meanwhile, investing in silver can be quite risky if you do not take due diligence in watching its price movement.