The newest trend in the fitness industry today is online coaching. It is a cost-effective way to lose some pounds while being in the comfort of your home. Traditionally, hiring a personal trainer would cause you hundreds of dollars per month. However, by subscribing to an online program, you can stretch that amount for half a year. If you are in search of an online fitness coach, these are some of the things you should consider before making a monthly commitment: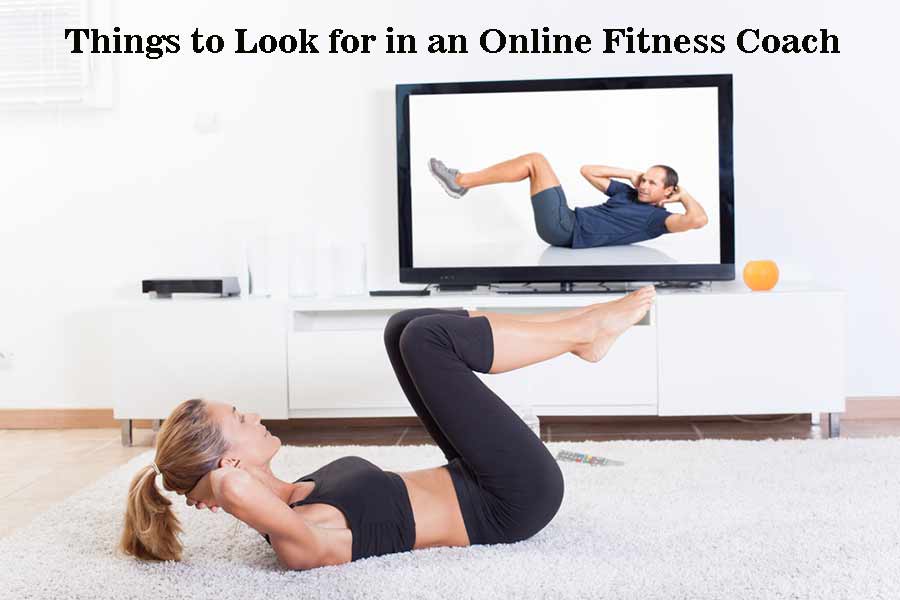 Scientific approach
Elite fitness coaches follow scientific guidelines to help their clients attain their goals. Your coach should tell you not just what to do but how to do it. Did you know bicycle crunches are one of the main causes of injuries? It is an exercise that is regularly included in home workouts. Even something so simple like this exercise should be explained to avoid possible injuries due to incorrect form. You can discern if an online fitness instructor is knowledgeable in his craft if he explains the science behind the movement, and not just spew out motivational speeches.
Nutritional advice
The food you consume plays a vital role in your weight loss and muscle gain journey. You cannot aim for an improved physique if you are not willing to moderate your food intake. A good fitness coach will monitor your nutritional intake as much as he watches your exercise progress. When availing of a subscription, make sure that it offers a supporting nutritional program so that you will be able to experience a holistic change in your lifestyle.
Following the dietary program of your online trainer is tough. However, the results that you will see when you follow your coach's nutritional plan will be phenomenal. It might require you to cook your meals by yourself and say no to your weekly drinking habits. If you are exercising to lose weight, your coach will see to it that you do not take in more than 2,000 calories a day. You would have to do away with your carbs, and take on as much protein as possible to help in your journey.
Credentials
Being buff is not the only requirement for becoming a fitness trainer. Taking courses in schools like the Australian Institute of Personal Trainers, Australian Institute of Fitness, and TAFE helps in the development of one's knowledge in coaching.
However, to be a professional coach in Australia, one has to complete a Certificate IV in Fitness. It is also highly encouraged that he gets a membership with organisations like Physical Activity Australia or Fitness Australia to boost his credibility.
When searching for an online fitness coach, it is essential that you look for these certifications to ensure that you are getting your money's worth.
Personalized program
Every person has a different need when it comes to fitness. There is no cookie-cutter program for everyone. When subscribing to an online program, you should check if the trainer offers a customisable option that will fit your needs. If you are just starting, it is ideal if your trainer can provide you with routines that will only make use of body weight, so you do not have to spend money on home equipment. It is also important that your trainer's program has weekly variety so that you will not get bored doing the same exercises repeatedly.
With all the fitness programs coming out in the market today, it is best to ensure that your online coach can provide knowledge-based and customization approaches to fit your needs. It is also ideal that he has all the necessary credentials to guide you in your fitness journey professionally.