Your car faces a barrage of environmental threats throughout the year. In the summer, the heat of the sun threatens to fade and damage fabric. In the winter, freezing temperatures can cause cracks in leather seats. In spring and fall, wet weather can lead to mold growth on your carpet flooring and other interior fabric components. From rubber floor mats for cars to seat covers, here are five ways to protect your vehicle's interior all year round.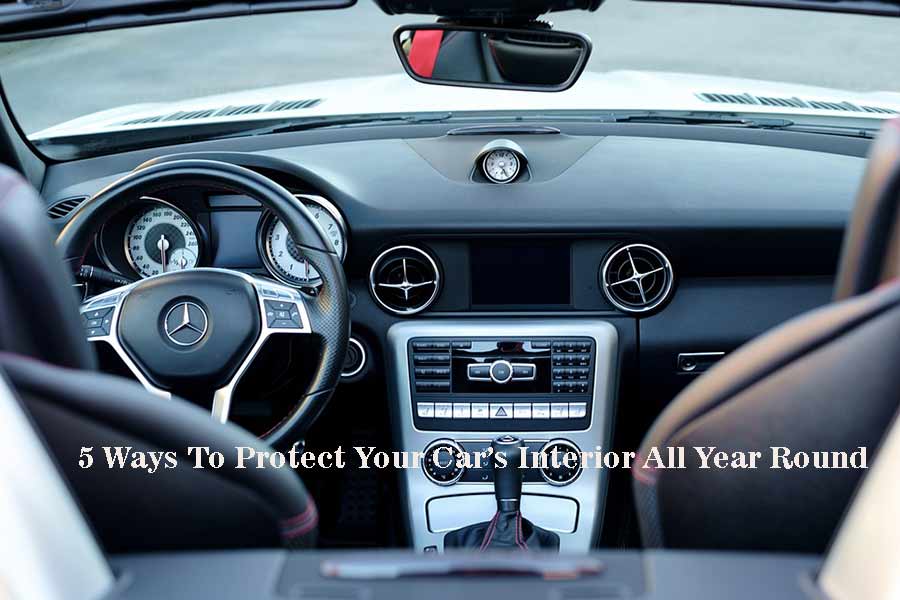 Install Seat Covers for Cars
Seat covers for cars are very effective at minimizing UV damage during the hot summer months. The sun's rays can be extremely damaging to both leather and fabric car seats. It can crack leather and cause fabric colors to fade. That's why you should consider protecting your seats in the summer with quality seat covers.
Car seat covers are also effective at protecting seats from humidity. Whether your climate is humid year-round or is only humid during certain times of the year, it's important to protect your car. Car seat covers waterproof are good selections for wet, humid seasons.
Invest in Rubber Floor Mats
Carpeted floors can feel comfortable underfoot, but they are susceptible to water damage. This is especially true during the wettest times of the year. Investing in rubber floor mats for cars is a wise decision that can keep your car's interior clean and dry. When your floor mats become dirty, you can simply remove them and spray them down, then dry them before reinserting them into your car.
Use a Windshield Shade
Your seats aren't the only interior car components that can be damaged by the sun. On hot summer days, your dashboard and steering wheel can also be negatively impacted. Prevent excess damage by using a windshield shade anytime the temperature spikes. The nice thing about these shades is that they are easy to install and take down, so they won't take much time out of your day.
Use Conditioner on Leather Seats
Leather seats take a beating throughout the different seasons, and they can become cracked and worn if you aren't careful. To help them stay supple and attractive, apply a leather conditioner at least twice per year. It's a good idea to do this once in the summer and once in the winter.
Clean Solid Surfaces Regularly
The dashboard, steering wheel and other solid surfaces in your car often get less attention than the seats and flooring. However, if they aren't cleaned often, they can accumulate dirt and small particles that can cause scratches over time. To prevent this from happening, wipe your dash board, interior doors and other solid surfaces down at least once per week with a damp microfiber cloth. Microfiber is great at collecting dust and other small particles. You may want to apply a low-gloss detailing product after each wipe-down session to reduce glare.
These are all simple, easy-to-follow tips that can make a huge difference in how the interior of your car looks. Give one or more of them a try this year to keep protect your car's interior all year round.