Otolaryngology is the unit of medical specialty that deals with disorders and conditions of the ear, nose, and throat (ENT), and related areas of the head and neck too. If anyone has a problem that is related to their ear, nose, or throat, they may need to see an ENT specialist, who is also called an otolaryngologist.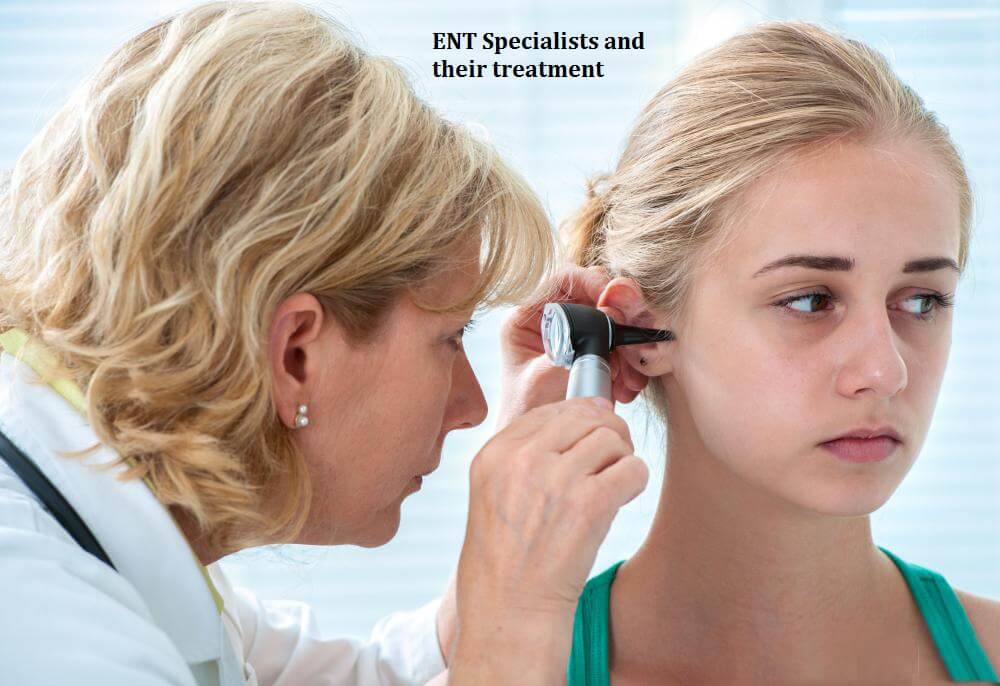 What Does an ENT doctor Do?
ENT specialists are both experts in the medical and surgical management of the following:
Conditions of the ear- One may need to see an ear, nose, and throat doctor if he has an ear disorder or condition, like hearing impairment, ear infections, disorders that affect balance, tinnitus, or pain in his ear. ENT specialists can also treat congenital disorders of the ear.
Conditions of the nose- ENT doctors often treat problems that affect the nose, nasal cavity, and sinuses. These problems can also affect smell, breathing, and physical appearance of the human.
Conditions of the throat- Disorders and conditions that affect the throat can directly affect speech, singing, eating, swallowing, and digestion. ENT doctors can diagnose, manage, and treat these problems.
ENT-related issues of the head and neck. ENT specialists are trained to manage diseases, like tumors, trauma, and deformities of the head, neck, and face. They can perform cosmetic and reconstructive surgery in these areas, too. They can also manage problems with the nerves in the head and neck which controls sight, smelling, hearing, and facial movements.
Also Read: Fitness Tips for a Perfect Body
Who Needs to See an ENT doctor?
Among the problems that are commonly treated by an ENT doctor are:
Injury to one's ears, nose, or throat
Nerve problems in one's ears, nose, or throat
Balance problems
Dizziness
Hearing impairment
Ear infection
Tonsil or an adenoid infection
Swimmer's ear
Pain in ears, nose, or throat
Tinnitus
Ear, nose, or throat birth defects
Breathing problems
Down's syndrome
Asthma
Allergy
Sinus problem
Growth or tumour in ears, nose, or throat
Deviated septum
The undesired appearance of the nose
Cleft palate
Drooping of the eyelids
Hair loss
Nose bleeds
Nasal congestion
Problems with smell
Voice or swallowing problems
Sore throat
Hoarseness
Gastroesophageal reflux disease
Common procedures
ENT surgeons use many different procedures of treatment including:
Insertion of grommets for glue ear –a very small incision in the eardrum and is typically carried out on children.
Tonsillectomy means removal of tonsils and adenoidectomy means, removal of adenoids
Septoplasty – correction of nasal septum
Microlaryngoscopy – a short metal tube is inserted into the larynx. Mostly used to perform a biopsy or surgery
Oesophagoscopy – a long metal or flexible tube is inserted through the mouth into the oesophagus
Endoscopic sinus surgery – a tiny telescope is inserted into the nasal tubes to diagnose and treat difficult sinus conditions.
Tympanomastoid is the surgery to reconstruct and remove epithelial inclusions
open operations to remove neck lumps, or salivary gland tumours
tracheostomy
Conclusion
ENT treatments have been at the forefront of the latest medical technologies and minimally invasive procedures are common. This has many advantages like less scarring and shorter recovery periods. ENT specialist in Mumbai is best known in India.