Pakistani fashion has flourished in a thriving way, changing environment of the fashion world. Since Pakistan came into existence, its fashion has been historically evolved from different phases and made unique identity among other cultures. At this time, Pakistani fashion is a combination of traditional and modern dresses and it has become the cultural identification of Pakistan. As summer is around the corners, Lawn craze in Pakistan is at its peak. There are hundreds of Famous Pakistani designer's collection, launched this summer having a vast variety of Lawn suits. Asim Jofa has launched its summer collection for 2018 with new and diverse range one can only wish for. With a wide array of psychedelic, ethnic prints and an interesting mix of vibrant and soft pastel hues, this collection has been a sensation in the world of Pakistani fashion.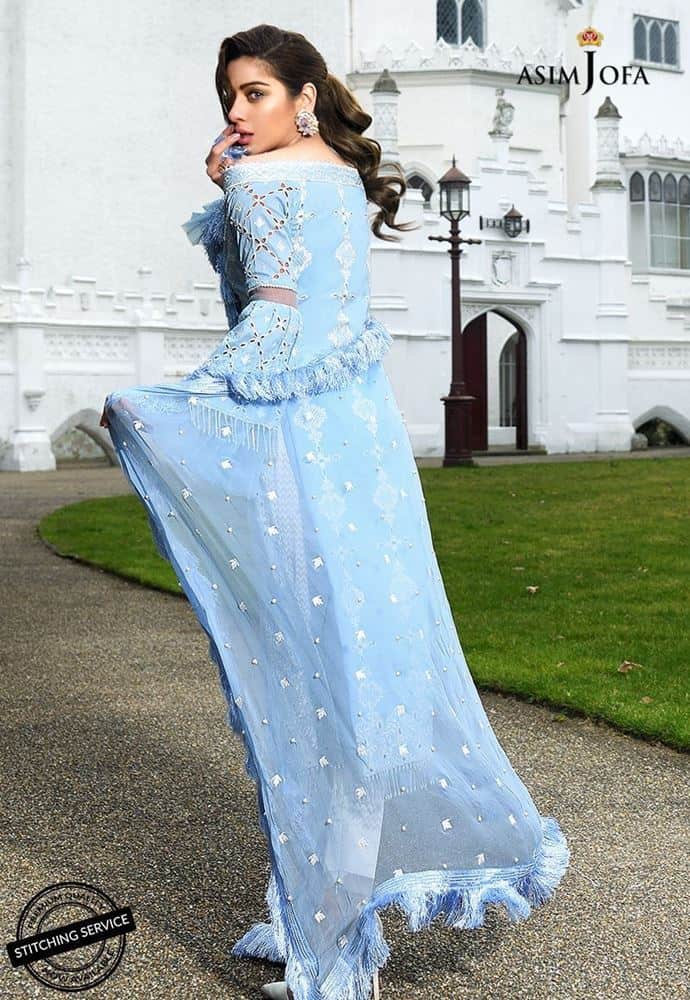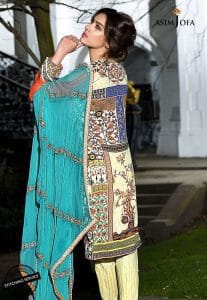 Pakistani designers Lawn suits illustrate our culture and traditions in a modernized way that keeps getting better whether it's the material, prints, or the ability to play with colors that leave the purchasers captivated and engaged. The brand fulfill the true essence of summer with designs that are a unique blend of embroidery and delicate tilla work. The white pastel printed trousers add a subtle elegance to the outfit. For a perfectly coordinated look, the Lawn suit with chiffon dupatta is digitally printed with in floral hues. The great thing about this Lawn collection is that each article has uniqueness and distinctive identity in all vitrines.  The brand attires are detailed with a distinguishing combination of dull and bold embroidery technique and is enhanced with intricate artistry work. The color palette involves an array of bright hues- from shades of red and orange to pinks, greens and blue that complements the vibrancy and festivity that the spring season offers. The prints featured in the collection are sophisticated with both floral and abstract designs to bring them to life.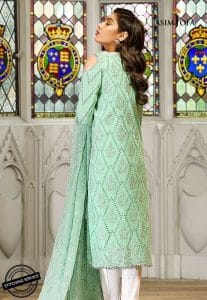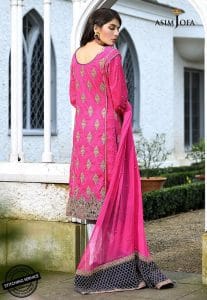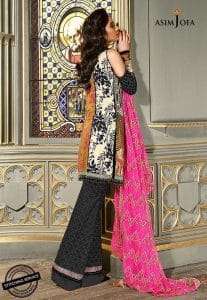 The Lawn suits collection offers a range of dresses that are best one can ask for to wear on any occasion. The collection is a perfect balance of cool sorbet shades and chic cuts that will make a style statement this summer. From wraps to asymmetric high-low tunics, the pieces are versatile, easy to wear and stylish. Uplift your wardrobe with gorgeous and outstanding designer Lawn suits online and celebrate the true colors of spring/summer. Asim Jofa's chic and tremendous embroidered Lawn suits with prices are available at the online store of the brand. So, if you are looking to add-up some marvelous lawn dresses in your summer wardrobe then simply visit the online store of the brand to get your hands on some of the most eminent designs of modern era.