Playing dress ups is almost certainly one among the best childhood thing, because of the always endless possibilities. So making your kids childhood happening here we are with an idea to have a well stocked dress up box which will contain vast array of unusual clothing that can be used turning into any outfit. Are you now thinking what can the stuffs be? Well, they are not much, here's a little list of things will help building your kids creative skills. Let's look inside to know what all you already have and what extra you need to get.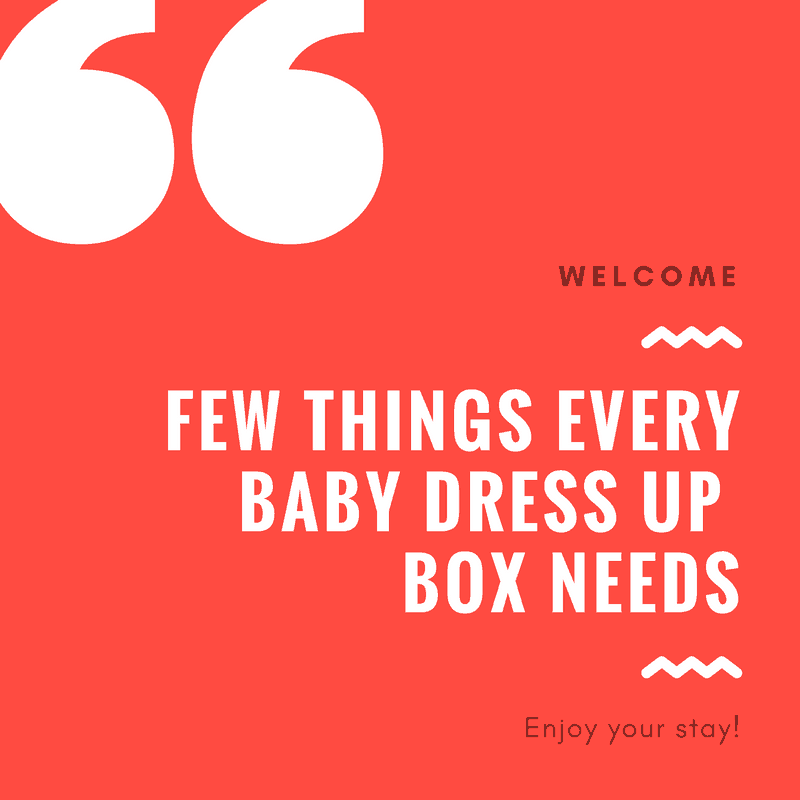 Scarves:-
Scarves top the list as they are the most resourceful dress up item and can be basically turned into anything. Scarves comes in different shapes and sizes and thus helps you make anything from a wraparound to your kids skirt. They come in different colors and patterns so you can get your hand on it in a better way. Keep funky scarves to make what you wish for your kids this summer.
Skirts:-
Skirts are another thing one can consider to be kept inside a kids dress up box. There are ample of variety available with different styles and lengths. Skirts can be worn as skirts and also can be easily converted to dresses. There comes variety with colors and fabrics and patterns. Also skirts are easily paired with t shirts and shirts both. So it's one comfortable outfit for the summers.
A white Shirt:-
White shirts goes with maximum of the lowers and also it can be use to make costumes for school fancy dress. Say like your kid with a white shirt can be a pirate or a doctor, a scientist or a explorer. An oversized white shirt is must in a kids dress up box. Things lie these are easily available, also you can look for kids dresses online, it's more convenient and time saving.
Hats:-
A good hat can make or break an outfit. You can buy them or can make them even. There are variety available such as beanies, old akurbas and caps. You can even decorate old headbands to make them good hats. Also these hats can be converted into costume hats with little creativity. Also hats protect kids in the sun. Summers here and so should hat come. Hence a hat is another essential to be inside a kids dress up box.
Glasses:-
Glasses are must when you are taking your baby out in the sun. Eyes are really tender and such a sensitive thing needs a perfect pair of sunglasses. Goggles can make smart any dress than before. Your kid will look stylish smart and will be sun protected at the same time. Hence another not to miss stuff inside the kids dress up box.
Dresses:-
Dresses means the one those are soft and tender and light to wear. Isn't summer about these kinda dresses. So here we advice you to include some light dresses in your kids dress up box.
Gloves:-
A pair of gardening, fancy, woollen, rubber gloves should be there inside a kids dress up box. They can need any at any time of the day. Gloves can be used with thousand different outfits.
A dress up box is a box one can carry any time anywhere to make life a little simpler with children around. So the above where some important stuffs, must to be inside a kids dress up box.