A new season is the perfect time to refresh and update your clothing collection. Whether this is the basic essentials you wear every day, or a special piece for an occasion, there are plenty of ways to incorporate spring into your wardrobe. Here are five ideas to get you started.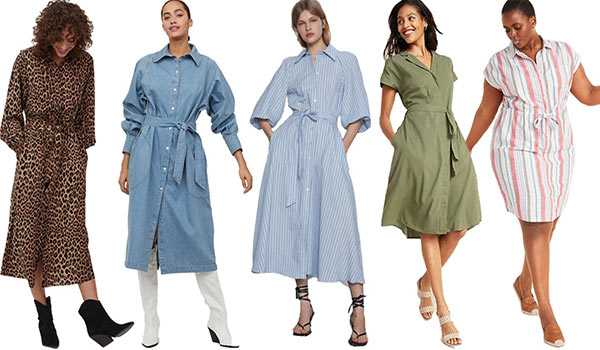 Colors
Each season has color schemes that complement it, but there are no hard and fast rules! You should pick colors that you will wear and that match your style and features such as your skin tone or hair. Common spring colors include warm pastel shades such as orange, yellow, or pink. Color analysis can help you find the colors and shades that best suit you.
Textures
Different seasons may require different fabrics and textures. For example, you may be pretty uncomfortable in a heavy knit or fur coat during the summer, but they are perfect for the colder months. Great textures and fabrics for spring can include linen and cotton, as they are lightweight, breathable, and let the air flow through them to keep you cool. Clashing textures can create a very interesting outfit, as can coordinating your fabrics and matching them to make a statement.
Patterns
There are some staple spring prints that make appearances year after year because they are so flexible and wearable. Floral print is a common choice for spring, as this can come in many forms. From small, ditsy floral prints to large, bold abstract floral shapes, there is an almost infinite number of florals to choose from. This makes them affordable and easy to incorporate into your outfit, just check out https://www.goodshop.com/coupons/boohoo.com for plenty of options and to save even more money on your wardrobe updates.
Layers
Spring can be a tricky season to dress for, as it can be hard to guess what the weather will do. In this case, layering your clothes is a brilliant option. This means you can wear enough to keep warm, and if the temperature does rise, you can remove layers so that you are more comfortable. You can have a lot of fun and experiment with layering. You could clash patterns and textures, mix colors or wear an outfit that is all the same shade. Popular ideas include wearing a t-shirt under a dress, or a rollneck under sweaters or tops.
Accessories
If you don't want to update your clothing, then switching up your accessories is a great idea. You can use the same print, color, and texture principles in items such as phone cases, bags, hats, scarves, or glasses. There are plenty of ways to personalize your accessories and incorporate spring into them. Floral prints are available on a wide range of items, from notebooks to umbrellas. The latter is a good accessory to have on you, as the weather can be unpredictable and you never know when you may get caught in an April shower! Tights and socks can also be a great way to spruce up an outfit with texture, print, or color.