Technology is advancing and making a mark, it is not only making our daily lives easier but also helping to give us a better lifestyle with convenience, 3D printing was introduced a few years back and slowly it has captured our attention by making amazing things from anything, 3D printing even managed to create artificial human skin to help the victims of burn or wounds. Now, the 3D metal printer has come to blow our minds, this printer can help in manufacturing parts and eventually it can revolutionize the production of many things, from metal pin to a plane everything may change to 3D printing in the future, for now, it is very expensive and its usage is limited to few industries so its growth is really slow and steady. For now, these 3D printers are used on a smaller scale and they can be purchased from online shopping websites like Amazon.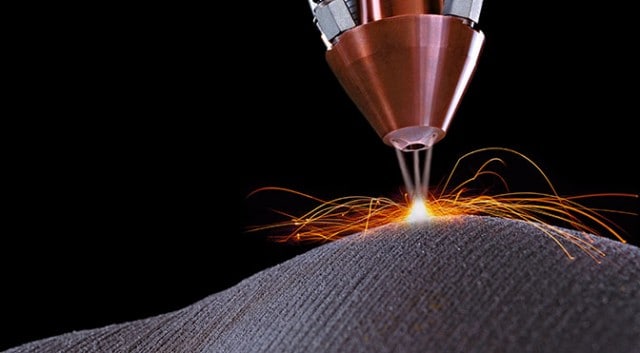 3-D Metal Printing
So why 3d metal printing?
Well, it can really help manufacturers who have to maintain large inventories and bear their costs. 3D printing can help them achieve a lean supply chain model and cut down their inventory costs. It can also help in easily replacing car parts by simply printing the required part and replacing it with the old ones.
The biggest benefit for manufacturers can be customization, it can help the car industry and others to print parts and accessories according to customer's needs, this will help companies provide a large variety with less cost. The biggest advantage of 3D printing is that it can create stronger parts that will be lighter in weight and complex in shape which is not possible to achieve with traditional methods of production. The 3D printer can be precise and will create incredible metal microstructures. After conducting research Livermore National Laboratory was able to create stainless steel with a 3D printer which was two times stronger than the traditional stainless steel.
Mind-Blowing Facts about Metal 3D Printer
Due to its sharp deal and precise design capability, it is ideal for jewelry, artifacts, statues and home hardware.
It is lighter and highly durable compared to traditional metals.
It has less flexibility depending on the design of the product.
It has unique finishing and elegant look.
It is not soluble
It is said to be less safe for food
The printing temperate ranges from 195°C – 220°C
During cooling is has minor shrinkage.
It does not require a heated bed.
Printing Metal for Home
For home use products 3D metal printing can be really helpful, even though printing metal at home is nearly impossible but you still go for plastic filament which has metal powders. There are many online stores like ColorFabb and TreeD which offer these powders. These powders are enough to give objects a metallic look, feel and weight. You can also visit Sheet Metal Bender for custom and professional bending services.
Desktop Metal – 3D Metal Printing startup
Desktop metal is a startup and funded by many giants, one of them is Google ventures. The company claims it can make metal printing 100 times faster and ten times cheaper, if the company delivers its promise, it can really take the metal business and change how metal manufacturing is done up till now.