Smart packing Tips for Business Trip
Packing for a business class trip can be interesting and hectic at the same time. You need to make sure that everything you do should look and feel perfect. Packing is an art in itself only few seem to have mastered it. You need to understand the fact that the suitcase that you will be packing for a business class trip is not just a suitcase but a mini wardrobe full of important clothes, accessories and what not!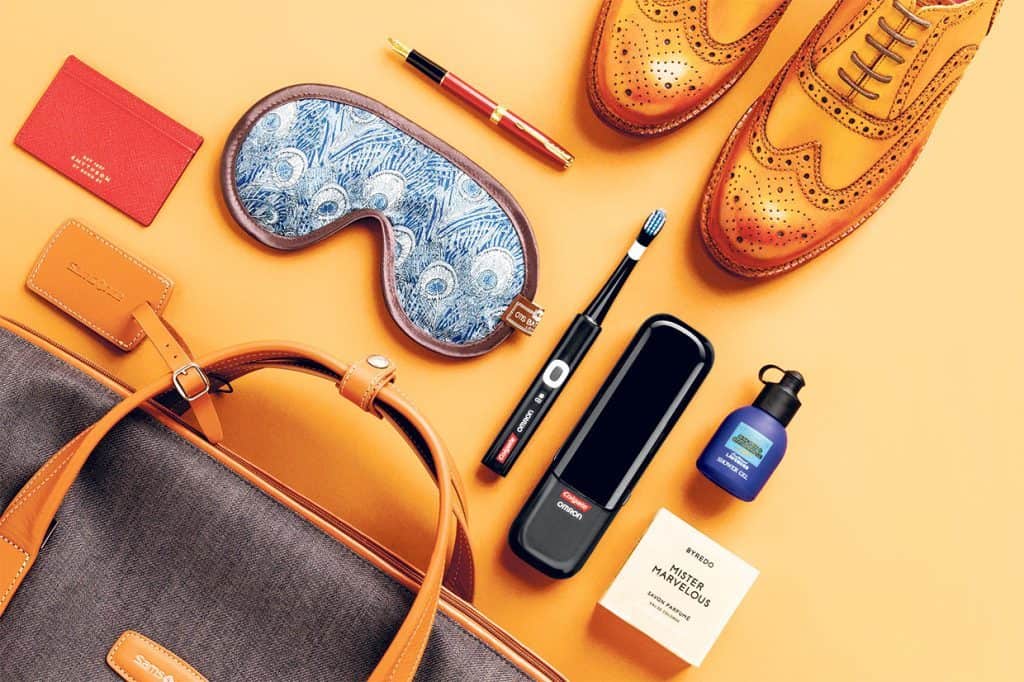 So it has to be packed perfectly. You need to be elegantly careful while packing for a business class trip a. So start following these simple yet essential smart packing tips that are useful when you are planning a business trip. The primarily important thing is to look for some cheap business class flight tickets that don't burn holes in your wallets. With Indian Eagle , you get the chance of maintaining a good amount of money for your non-travel expenses. Think about it and now let's move to the packing section.
TAKE NOTE OF THE WEATHER:
This is a 'I-should-make-this-a-priority' kind of a point that all you business trip travelers must keep in your minds. You clothes have to match the weather conditions because you don't want to make a bad impression by wearing the clothes of wrong choice. Do you? Fabrics must be taken care of perfectly because our clothes are the crucial impression-makers and so make a not to wear the appropriate ones as per the weather. The same rule applies to the accessories also. You might start feeling itchy and irksome if you wear heavy jewelry in summer. So taker note of such small things too so that your business meeting goes as smooth as it can and it should.
LAYING IT ALL ON THE BED:
Now this is the rule number 2 while packing for a business class trip. Pick your favorite suits r blazers or cardigans or a dress or whatever it is that you are planning to wear and lay it down on the floor or on the bed. Now if your business attire has elements like a coat, a layering piece and the bottoms, then place the folded bottoms inside the folded layering piece. Don't shove these inside the blazer or the coat. Fold it neatly and place it below these clothes. Since it is the outermost part of your attire, it has to be hidden away from any accidental damages.
Place a layer of clothes in your suitcase first and then arrange all your accessories one-by-one on top of these clothes. Now cover these accessories with another layer of clothes so that they are safely nestled inside your clothes. Don't place that beady jewelry on woolen or cashmere fabrics because they end up getting stuck to each other and then their bond turns out to be almost inseparable until your clothes and your jewelry are spoiled. Keep the suitcase tightly fit while packing for a business class trip so that the clothes and things inside don't get shuffled.
CHOOSE 'MIX AND MATCH' PIECES THAT COMPLIMENT EACH OTHER:
Since a business meeting is always based more on your abilities to impress, you need to work on it. So follow the 'mix and match' trend and carry out trials before finalizing them. If you are considering a blazer or a cardigan, then look for the suitable tops that should look sober enough to be worn while packing for a business class trip. Don't even try to look at that glittery top or tanks lying inside your wardrobe because your meeting is not going to be held in a pub or a club.
Go with proper color combinations and match your clothes along with your jewelry and your footwear too. The attire you decide to wear should embrace you well and shouldn't be revealing enough to impress even before the meeting begins because that will lead you to somewhere else and not to the work. So note these minor things while packing for a business class trip.
ADDING UP SOME BACKUP:
Adding a backup is always recommended while packing for a business class trip because you never know when there is an extension to your meeting or when there will be a happening disaster! Carry extra options like an extra top or some extra accessories with some footwear so that you have more options. It is just little changes you need to make while dressing up for a business meet and so set your bag accordingly.
Now these are the most important tips you need to store in your internal space of that brain while packing for a business class trip. Let me know of any other tips that might be useful to any one of us while packing for a business class trip. Leave your comments for they are valuable to everyone and if you liked it video, share it around and spread them contagiously. Oh! And keep booking last minute flights with us at Indian Eagle. Happy journey!