The Kingdom of Thailand is home to some of the most amazing cultural and historical sites in the world. No matter how long you plan to stay there, this nation has an ample number of temples, shrines, ruins, palaces and historical buildings that should be on your Thai to-do list.
Thailand has a rich history. It is a Kingdom, which means there is still a royal family involved in running the country. Their castles and palaces are a must visit sites. The historical significance of this country dates back to centuries. The evolution of their exceptional culture is the reason why their traditions and historical sites are different from the rest of the world. Their historical places show a varied collection of inspirations and styles, most remarkably Hindu, Buddhist, and Khmer.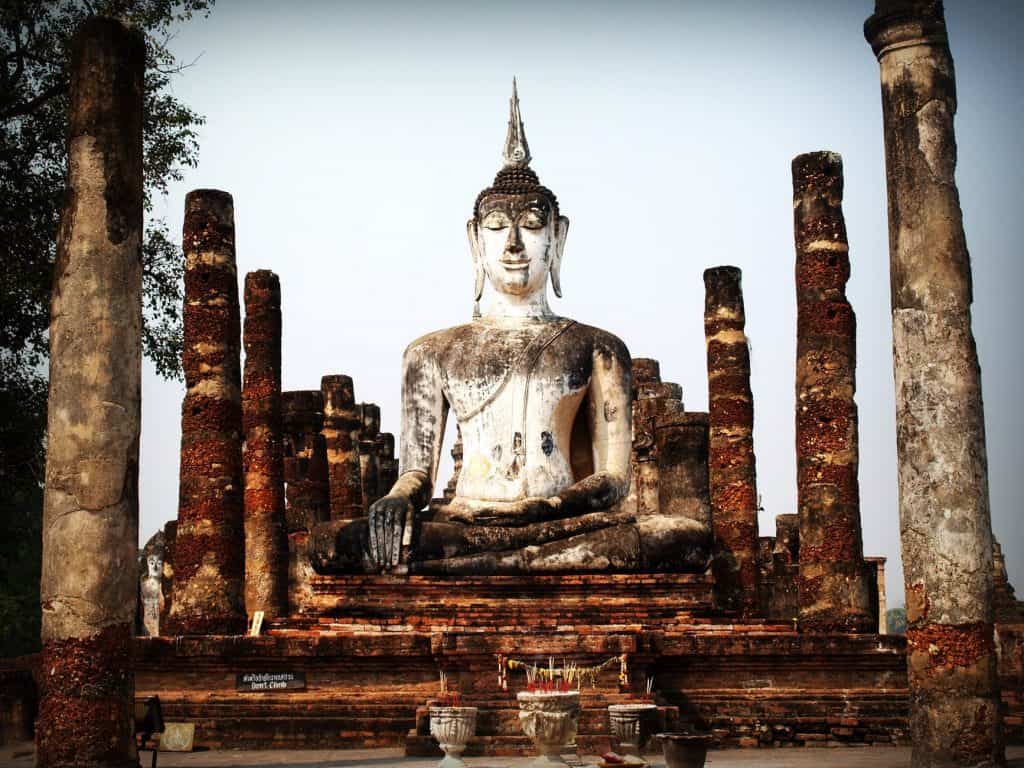 Expand your travel destination and place your flags on new locations. Following are 10 must-visit historical places in Thailand. Do visit them and enjoy your stay in Thailand
But before we progress with our article, we would like to share a very important traveling tip with our readers. Always try to book cheap flights from UK to Thailand with the help of a travel agency or aggregator. You can also find cheap flights to Thailand from anywhere.
14th-century Chiang Saen, Chiang Rai
One of the most ancient cities of Thailand, history traces it to 545 AD. It was developed by the Tai refugees from China and it was also one of the most significant settlements of the Lanna Kingdom between the years 1325 to 1328 AD.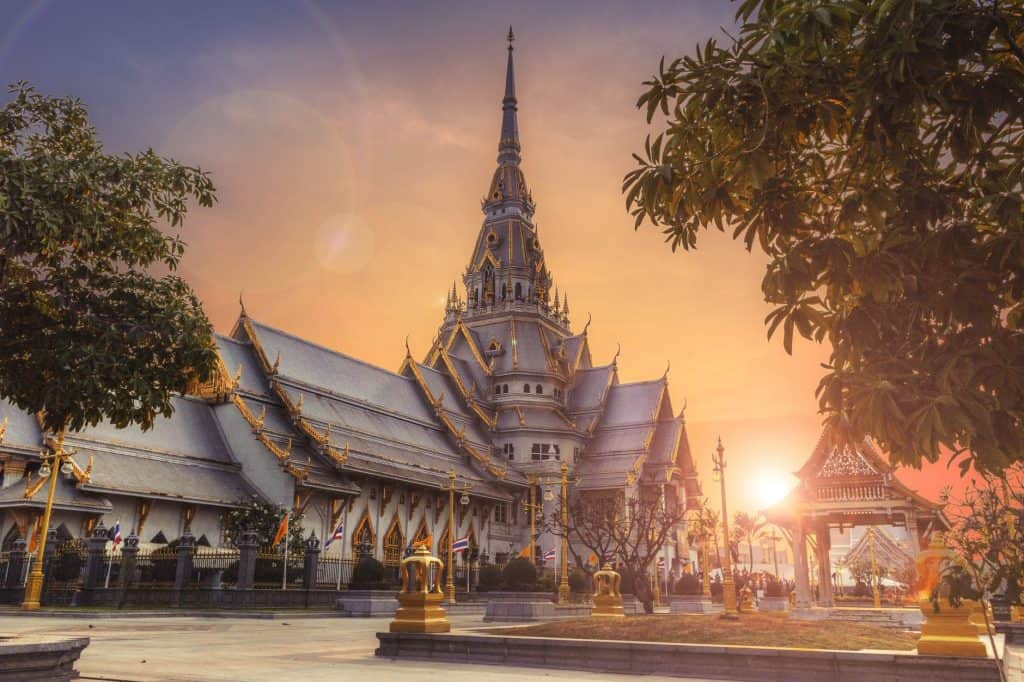 This city is located on the banks of the Mekong River, near the border of Laos and Myanmar. It is part of the legendary golden triangle. There are significant temples and some ancient sites to explore. You can also see a 1,200 kg Buddha Statue.
18th-century Rattanakosin Island, Bangkok
Rattanakosin Island is an 18th-century historic point of focus in Bangkok. Edged by the Chao Phraya River on the west side, some small artificial channels separate this place from the city, which is why it is known as the island. It was built in such a way in order to fortify it, as the Grand Palace was to be used as the official residence of the royal family.
You should also visit Wat Pho, Temple of Reclining Buddha, Wat Saket, Wat Suthat and the Golden Mount. Enjoy your visit to Rattanakosin Island and come back to this blog and comment how your experience was.
11th-century Phimai, Nakhon Ratchasima
Phimai is an 11th Century Historical Park in Nakhon and a gem trove of people who admire Khmer architecture. The temples located at this place are the end of Ancient Khmer Highway. Known for Buddhist temples, there are signs of Hinduism and Animism all over the place.
10th-century Phu Phra Bat, Udon Thani
This place is also a historical park, which is known for its uncommon rock formations that endured underwater erosions more than 14 million years ago. You can see paintings on the walls of the rocks that date back to almost 6 millennia.
14th-century Ayutthaya
Located just above the city of Bangkok, this beautiful and historical city was once the largest city in the world. It was the part of former Siamese Kingdom which was established in the 14th-century. Visit Ayutthaya and explore its historical ruins and places.
20th-century Death Railway, Kanchanaburi
Also known as the Burma Railway, this 415 kilometer railway line was made to connect Thailand with Burma, now known as Myanmar by Japanese during the World War 2. The labor used to build this railway line were mostly Allied prisoners of war alongside civilian laborers. It is believed that around a hundred thousands died during the construction, which is why it is known as the Death Railway.
13th-century Sukhothai
Considered as one of the most significant historical and cultural sites to visit in Thailand, This historical national park was once the capital of Sukhothai Kingdom. Founded in 1238, it has some of the most beautiful temples, structures, lakes, trees and other sites. In total, there are 21 temples in central Sukhothai alone.
12th-century Muang Singh, Kanchanaburi
Home to two Khmer temples and other monuments, this historical park marks the western outlines of ancient Khmer Kingdom. It was also known to be the last serving military stronghold of Khmer empire. Visit its temples and imagine what it like was to live in the Khmer empire.
13th-century Wiang Kum Kam, Chiang Mai
Wiang Kum Kam was a historical city on the edge of river Ping River. It was the capital of Lanna Kingdom and due to frequent floods, it was relocated to Chiang Mai in the late 13th-century. The city was lost and buried several meters under the soil due to the floods. It was rediscovered in 1984, and new researchers have shown that some of the artifacts are as old as an 8th-century AD.
10th-century Phanom Rung, Buriram
This place is another historical park in our list. Located in Isaan, it is known for its marvelous conservation of Khmer structures that were built between 10th and late 12th century. It used to be a Hindu temple, but converted to Buddhist with time. Visiting this place is one great experience you shouldn't miss.