If you have never been to Orlando before, then you are in for a treat.
Offering thrilling attractions, amazing weather, famous golf courses, great shopping, and so much more, you will never forget your first vacation to the City Beautiful. 
That being said, you need to make sure you plan your trip carefully if you want to make the most out of Orlando.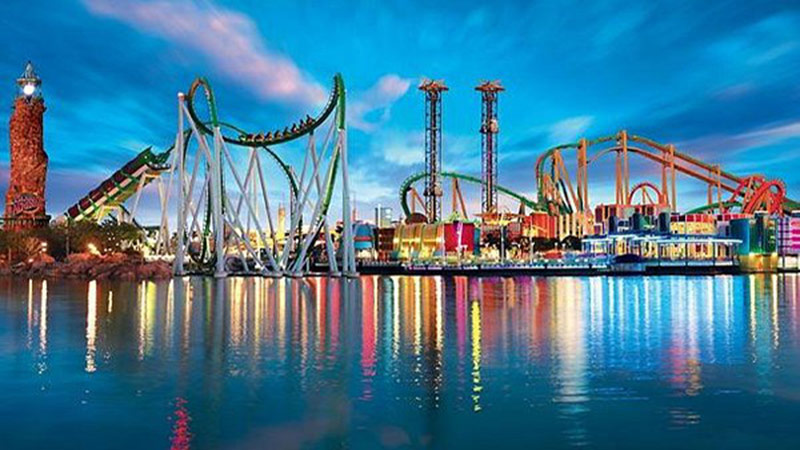 From where to stay to what to do, read on to discover how you can plan the ultimate trip to Orlando, whatever your budget. 
Book your flights early 
Orlando is not the type of destination where you are better off booking last minute. Therefore, unless you want to end up with disappointed kids, you need to book your flights as early as possible. 
Not only will this help to ensure you get the times and dates you want, but it will also help you to cut the cost of air travel. 
Also, book your airport parking as soon as possible too, as prices rise considerably the closer you get to your travel date. 
Decide what attractions you want to visit 
Again, Orlando is not the type of place that you just rock up to and decide what you are going to do on the day. There are lots of things to do in Orlando, but all the most popular attractions and theme parks sell out quickly, so you should choose and book what you want to do in advance. Look through a list of the top things to do and book as quickly as you can. 
You can find some great discounts on tickets to Disney World, Universal Studios, and SeaWorld Orlando online, so be sure to check these out before you fly. 
Unless you have unlimited funds, then you need to set a budget for spending as Orlando can get very expensive, especially if you are traveling with kids!
If you are on a strict budget, don't worry, there are several ways that you can save money when vacationing in Orlando, including making your own lunches, avoiding the gift shops, and using public transport rather than hiring a car. 
Orlando can be a little bit overwhelming, particularly if you plan to hit the theme parks every day. So, it can be a good idea to plan some downtime, especially if you have young children who are likely to feel exhausted after a day of excitement on the rides. 
Most hotels in Orlando have at least one swimming pool as well as other on-site facilities, which you can enjoy free of charge.
Consider going out-of-season
One of the best ways to save money on a vacation to Orlando is to book out of season. Peak season is during all major holidays and the summer months and can cost more than double than it does at other times of the year. 
Some of the best months to visit Orlando are late April and late October to early November as these are times when the crowds are smallest, and the flights and hotels are cheapest. 
If you can be flexible with dates, make sure you check the theme park's calendars to ensure they are open when you want to go.
Follow – https://shiftkiya.com for More Updates