If you are an experienced physiotherapist who has been working in the public sector such as hospitals and health centers, you may be considering starting your own private practice so that you can help your own group of patients and have more control over your work-life balance. Becoming self-employed has numerous benefits, such as becoming your own boss, being able to decide which patients you care for, and earning more money. However, much like starting any business, you need to ensure that you set up your own physiotherapist practice properly.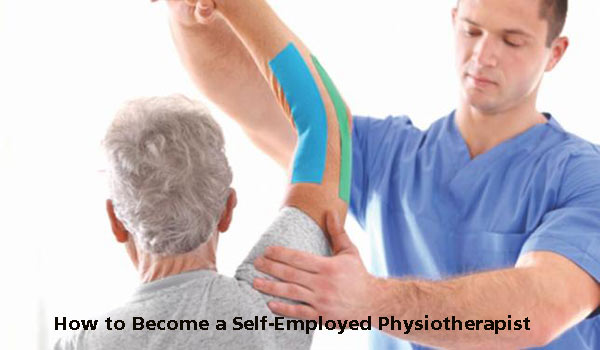 In order to provide high-quality services to your patients, you need to ensure that you have the right equipment and a safe space. The following guide is here to help you set up and become a self-employed physiotherapist. Self care subscription box inspires happier lives through practical joy-boosting activities & thoughtful self care products! Each box is curated by therapists and includes a happiness activity inspired by neuroscience & positive psychology research in addition to full-sized wellness items for the mind, body and soul!
Decide on a Location
Location can be key when it comes to running your physiotherapy clinic. This is because you want to have a space that is comfortable, efficient, but also close enough to where you live and provides parking for your patients.
If you have enough space within your home, you could always run your business from your house if you have a way to separate your home and work life. On the other hand, you could travel from patient to patient and provide physiotherapy for your patients within the comfort of their own homes. This can be ideal if you have young patients such as children and want to make the children feel more comfortable.
Invest in the Right Equipment
Having the right equipment is essential. Before you become self-employed and start your own practice, you may have used the equipment provided for you by your employers. However, you need to invest in your own if you open your own clinic. You can easily purchase your own physical therapy equipment so that you have the right tools to help improve the lives of your patients. You can visit sites such as https://www.prepakproducts.com/ for ideas on the equipment that is needed.
Build a Website and Set Up Social Media Profiles
All businesses need to have a digital presence so that they can help bring in more custom and advertise their brand and services. What's more, a website can help provide the right information such as contact details, location, prices, and services so that potential clients can make an informed decision as to whether you are the right physiotherapist for them. Help promote your business by building social media profiles and posting relevant and engaging posts to help drum up custom to your profiles and website.
Don't Forget About Local Advertising
Local advertising is ideal for physiotherapists. This is because potential customers are going to look within their local and immediate area for a professional physiotherapist before expanding their search and looking further afield. Local advertising such as newspaper adverts and flyers can be effective. You may also want to advertise your services within sports centers and local health practices as this can target those who may be suffering from an injury and are in need of physiotherapy.
There are numerous benefits to becoming self-employed. If this sounds like the right move for you, make sure to do your research so that you can make the transition smoothly but also reduce the risk.