Marketing makes the world go round. And this applies to the property management industry — after all, no one will apply to live in your rental if they're unaware of its existence. Since vacancies can cause serious financial problems for landlords if they're left unfilled for long enough, finding suitable tenants is a top priority. Before you can begin the background screenings and credit checks, however, you need someone to be interested in the space. Let's take a look at four marketing tips that will keep your rentals occupied without pause.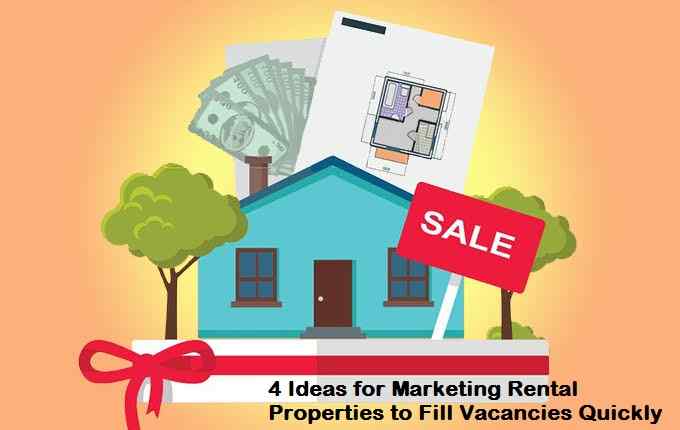 Include a move-in special
Money is a powerful motivator! Potential tenants will be much more likely to apply and commit to a lease if they're receiving a bit of a discount. There are an array of ways to do this — offer the first month's rent free (or heavily discounted), waive the security deposit, suggest a lower monthly rate for a longer lease, or simply waive the application fee — but they all achieve the same goal. Even the tiniest decrease in money they have to spend can urge them in your direction and get that space filled as soon as possible.
Don't skimp on the details
Unsurprisingly, people like to know what they're getting into. By offering a highly detailed explanation of the property (i.e., where it's located, what's included in the rent, room dimensions, any additional perks, etc.), interested parties will be able to see the full picture of their potential investment. Don't be afraid to play upon your strengths; if your unit comes with a washer and dryer built-in, mention that fact! If your rental is located in an area near parks, schools, or other recreational spaces, make sure your applicants know. You can also consult the National Association of Realtors site for more information on what today's tenants' value is — to make sure you're offering it. Conversely, vague descriptions will leave potential tenants suspicious, wholly uninspired, and eager to move on.
Invest in high-quality photos
Most people are moved by visuals, meaning seeing things has a larger impact on us than simply reading about them. Although it might seem like you just need to go in and snap a few photos, investing in a professional can make all the difference in the world; they'll understand what lighting is best (and why it matters) and can even suggest staging options to truly make the place feel personal and cozy.
Seek out marketing software
There's nothing wrong with getting a little help in your marketing endeavor, especially if you're unsure how to begin. Software such as Turbo Tenant is uniquely designed to assist you through every step of the process, including attracting renters across the web; whether you want to post a listing on social media sites (like Facebook) or more traditional websites, this innovative software will make the entire process much easier.
The best way to advertise to consumers is to think like one. Imagine you're in the market for looking at jersey city apartments or homes: What would you want to see, and what would grab your attention? While staged professional photos can give potential tenants an opportunity to see your rental as their home, updated, popular appliances in those pictures can set you apart from the competition.
Take the time to view your space from all different angles, including the outside, and compile a list of everything that makes it great. When you pair that information with advanced tenant management systems, you'll be able to choose from a vast list of good candidates. Say goodbye to vacancies forever!