Resin flooring is one of the best options for a safe, durable, and lasting floor for commercial, industrial, hospitality, health care, and even residential areas.
This flooring kind has many benefits, such as easy to clean, skid-resistant, hygienic, and wear and damage resistant. Moreover, resin floors can solve standard safety and health concerns while providing a customisable and attractive look.
Resin flooring has three types: Polymethyl methacrylate (PMMA), polyurethane (PU), and epoxy. While these resin floors have the same hygienic properties and durability, they have different advantages depending on usage.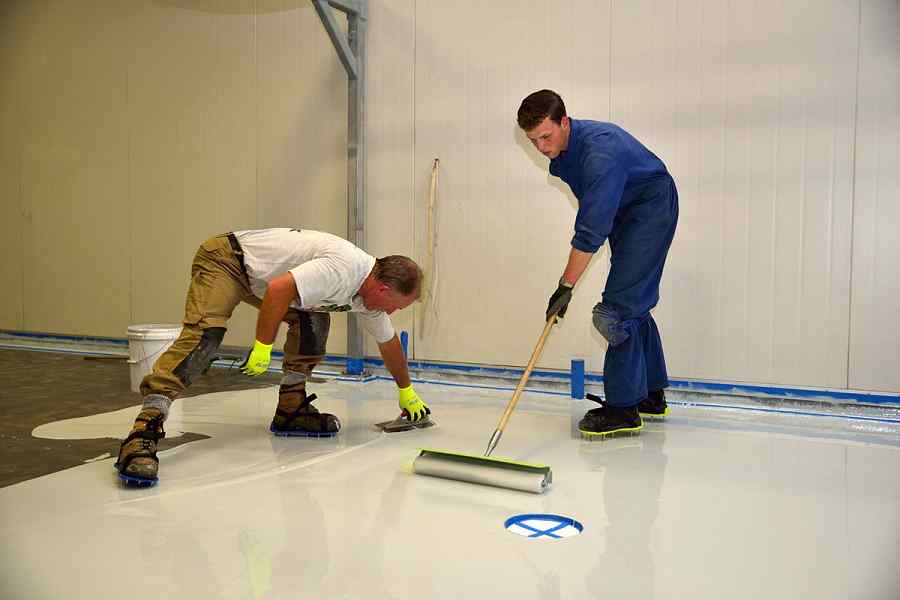 Polymethyl methacrylate
Also known as "acrylic glass" or "acrylic," PMMA resin is a synthetic resin used to create Perspex, Plexiglass, and Lucite products. Moreover, this type of resin floor is highly customisable, making it the top choice for chemical, electrical, and slip resistance areas.
PMMA resin flooring is known for its fast application and cure (hardening) time, even if applied at the lowest possible temperature. It can be fully installed and cured over a weekend, so it offers minimum downtime if installed in production facilities and factories. It is classified as a thermoplastic resin.
Furthermore, this type of resin floor is easy to upgrade and repair because of its interlayer chemical bond. Compared to other types of resin, PMMA does not need complete replacement. However, PMMA resins cost more than other types of resin floorings. But, PMMA resin floors last longer and require less maintenance compared to other types. This is a crucial consideration when choosing between resin floor options.
Polyurethane
PU resin floors boast excellent resistance to abrasion, most chemicals, and impact. Its main feature is its resistance to direct heat and high temperature. With this in mind, the PU resin floor is ideal for surfaces where hot things are being left to stand and cool, such as kitchens. PU also comes in different finishes, and its flexibility ensures that the flooring can absorb impact.
Classified as a thermoset resin, PU resin floorings take a longer time to cure compared to PMMA. This means that it will provide longer operational downtime during installation and repair.
Epoxy
This is the most popular and widely used type of industrial resin flooring. Epoxy resin is also a thermoset resin that provides the durability and performance of a resin flooring. Moreover, it is the best choice for electrically conductive flooring.
Epoxy resin comes in several types, offering different advantages based on how it will be used. However, all epoxy resin flooring is very tough and completely bonds to concrete. Thus, it protects the underlying concrete from certain chemicals, oil, water ingress, abrasion, wear, and impact.
However, once damaged, the epoxy resin floor needs to be entirely replaced. It also has the longest cure time among the resin flooring types, making any unplanned replacement costly.
Aside from its durability, resin flooring installed at home provides excellent aesthetic to any room. It will allow you to design your floor in any way you want, from a neat looking design to turning your floor into an enchanted forest with 3D waterfalls and LED lights or glow in the dark pieces.
Furthermore, the resin floors' safety and hygienic properties make it the best choice for families with little kids. It is also perfect for the elderly's homes to keep them safe from the dangers of slip and fall.