Being a minimalist doesn't mean you have to live in a white box with nothing but a cot and a yoga mat. Minimalism is about stripping your life down to the essentials and getting rid of anything that isn't necessary. Achieving a minimalist home is about more than decluttering your space. It's about curating a collection of things you love and using them to create a serene and peaceful haven.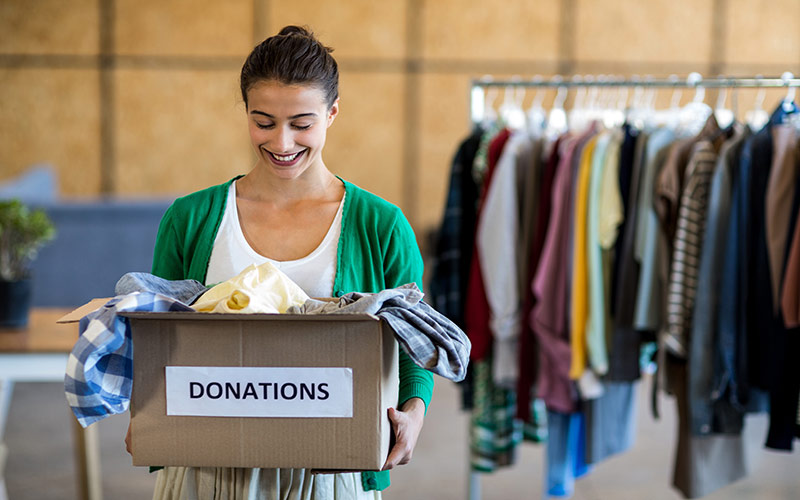 If you want to achieve a minimalist home, here are eight ways to get started.
Get Rid Of Anything You Don't Use Or Need
One way to achieve a minimalistic home is to get rid of anything you don't use or need. Have a look around your home, and identify any items you no longer use or need. This might include clothes you no longer wear, books you have already read, or furniture you no longer need. 
Once you have identified these items, you can sell them, donate them, or throw them away. Getting rid of excess stuff can help to declutter your home and make it feel more spacious.
Invest In Quality Over Quantity
Another way to achieve a minimalistic home is to invest in quality over quantity. This means choosing well-designed furniture and homewares that stand the test of time rather than choosing cheap and disposable items. When you invest in quality pieces, you'll be less likely to need to replace them often, saving you both money and hassle in the long run.
Use Storage To Your Advantage
To achieve a minimalistic home, it's important to use storage to your advantage. By investing in smart storage solutions, you can keep your belongings out of sight and make your space feel more streamlined. This might include using under-bed storage boxes, installing shelves and cabinets, or using wall-mounted racks and hooks.
When achieving a minimalistic home, it's essential to keep your surfaces clear. This means having a place for everything and putting things away after you use them. Investing in storage solutions that will help keep your surfaces clear, such as baskets, shelves, and hooks, can be helpful. Nevertheless, keeping your surfaces clear will help to create the illusion of more space and make your home feel more calm and serene.
Minimalist homes are often defined by their neutral color schemes, which can create a sense of calm and serenity. While some people prefer to use bold colors to make a statement, neutral colors are more understated to achieve the same effect. In addition to being visually pleasing, neutral colors also have the advantage of being easy to mix and match. As a result, they can help to create a harmonious and cohesive look in your home. 
Achieving a minimalistic vibe in your home doesn't have to be difficult. In fact, one of the simplest ways to achieve this look is to let in natural light. Natural light has a way of making even the smallest space feel open and airy. It also tends to bounce off light-colored surfaces, giving the illusion of more space.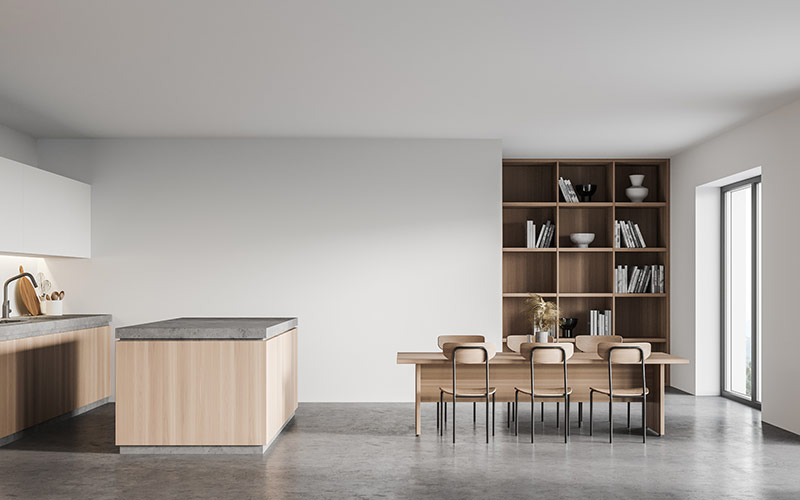 Therefore, to achieve a minimalistic aesthetic, start by letting in as much natural light as possible. Install sheer curtains or blinds to diffuse the light, and use mirrors to reflect it around the room. You may be surprised at how much difference a little natural light can make.
Another easiest way to make your space feel more spacious and serene is to add some greenery. Plants can help to boost your mood, purify the air, and add a touch of color and life to any room. Of course, not all plants are created equal regarding minimalism. For a truly uncluttered look, choose plants that are easy to care for and don't require a lot of fuss. 
For example, succulents are perfect for minimalistic homes since they require very little watering and can be easily propagated. Air plants are another great option since they don't need soil and can be displayed in various creative ways. So, if you want to achieve a more minimalistic aesthetic in your home, consider adding some greenery. It's an easy way to make your space feel brighter and more inviting.
Choose Simplicity Over Complexity
One of the essential principles of minimalism is choosing simplicity over complexity. This means opting for clean, uncluttered designs and avoiding anything too fussy or complicated. When it comes to your home, this might mean choosing furniture with simple lines, opting for monochrome color schemes, or investing in versatile pieces that you can use in multiple ways.
Conclusion
Achieving a minimalistic home can be challenging but possible with some effort. If you want to declutter your space and create a more serene environment, try following some tips above. Remember that minimalism is about simplicity, so don't be afraid to keep things clean and uncluttered. And, most importantly, enjoy the process!
Follow – https://shiftkiya.com for More Updates