Are you a block games enthusiast or simply enjoy the occasional thrills of the addictive and fun game time? Block games are among the most popular genres, attracting millions globally. With Smartphones, the game's popularity continues to scale new levels, as portability and convenience of playing whenever you wish and wherever you go makes it more fun. Today, block games come with all sorts of advancements, from creative sound effects, aesthetically pleasing graphics, creative quests, additional functionalities such as bombs, timers, to mention a few. But, beyond the advancements, have you given a thought of how block games came to be?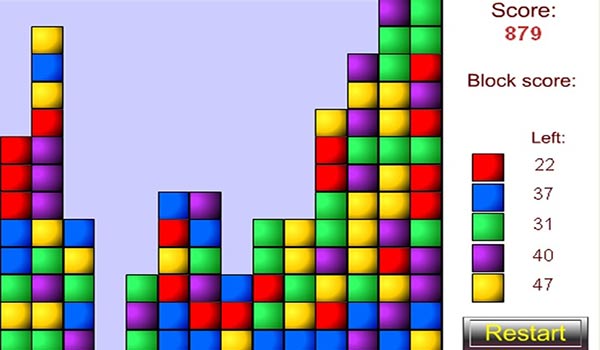 Block games' origin can be traced back to Tetris. Tetris inspires most block games. Their mechanisms function just like Tetris, as the basic idea is creating continuous lines to keep the board clean as they disappear. Games in the falling block puzzle subgenre are often referred to as Tetris-like, as it is the first of this kind of gameplay. Tetris roots trace back to Moscow, Russia, in the 1980s. A computer engineer known as Alexey Pajitnov developed Tetris while working in Dorodnitsyn Computing Centre of the Soviet Academy of Sciences, a government's research and development center in Russia. The idea then was simple, with no scoring or levels. He didn't intend to commercialize it, as it was only for fun. Pajitnov loved solving puzzles, and Tetris was inspired by a puzzle game called pentominoes that featured five wooden equal squares shapes assembled in a box.
Tetris block game then was simple but addictive, attracting various groups that popularized it across Europe. Players' goal required completion of lines from descending pieces. You move different shaped pieces and position them to complete a line, and once you are successful, it disappears scoring points. Scoring the highest requires you to keep the board clean by completing as many lines as possible. If the shapes accumulate, the inevitable happens; no more room for descending shapes and the game ends. With advancements, Tetris became a multiplayer block game, where you have to outlast your opponent. Other features such as punishing your opponent with penalties were added.
As the game's popularity continued to skyrocket, several companies published it, leading to disputes over rights appropriation, which was reverted to Pajitnov later in 1996. Pajitnov partnered with Henk Rogers to manage the licensing, and the rise of The Tetris Company followed. Other developers emerged, offering variations such as three-dimensional displays. To date, more block game developers continue to emerge, offering additional features that make it more fun and challenging. From multi-levels, daily quests, timers, bonuses, among others, the bock games genre has come a long way from the adaptation of Tetris.
Modern block games aren't only available on PCs or coin-operated machines. App stores are loaded with numerous options like Blockudoku that features a combination of puzzles and block games.  The advancements have optimized the block games to seamlessly run across various devices despite varying screen sizes and resolutions. The best part is that most block games are appropriate for all ages, making it a gem even for family game time.