Photography is a great profession when done with passion. People are inclining towards this profession and are creating a bright career. Today, taking clicks wherever people go is in trend. Because of the availability of the smartphones and the high-tech built-in features in the smart devices, people are now crazy about taking selfies. The craze for photography is increasing and so are the genres.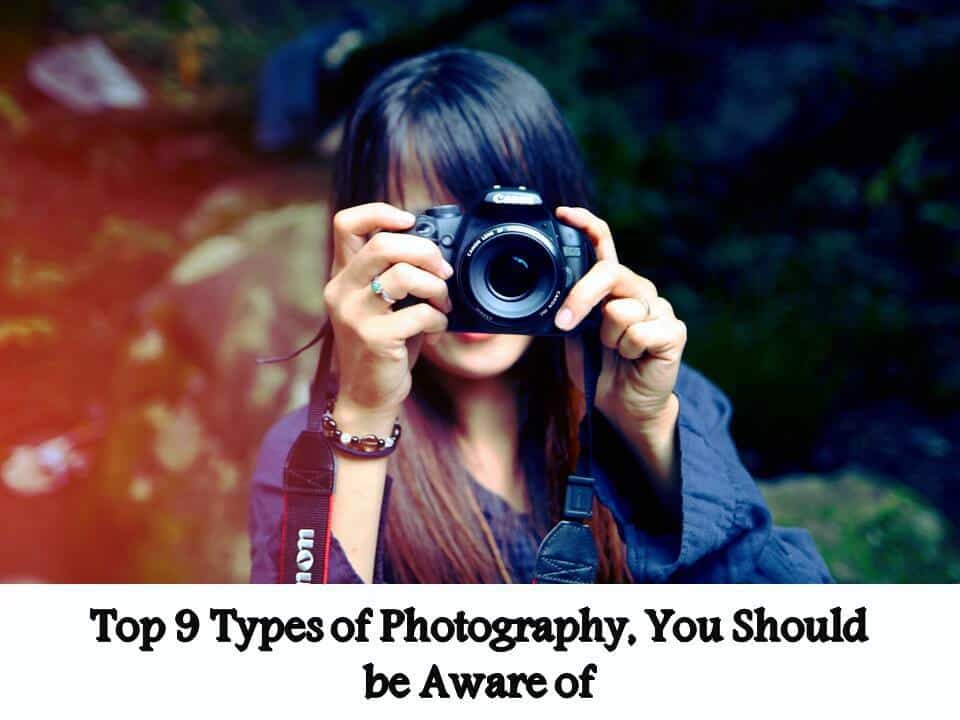 Types of Photography
There are umpteen photographers, one of which is an architecture photographer who is involved in capturing famous architectures. If you are thinking of starting a career in photography, then you should be aware of the different types that come in photography. Once you are done knowing about all the classes, you can choose your favorite one and go ahead with that genre of photography.
Aerial photography

Aerial photography is a boon to the photographers and to the public as well. Using drones, you can take the pictures from above the sea level, mountains, skyscrapers, and even the Earth. An architectural photographer sometimes clicks random pictures of the tall buildings from the above, and it gives a look & feels like the whole world is being captured into one frame.

 Composite photography

 Composite photography is a very interesting type of photography. It captures beyond what the camera sees. This photography encapsulates many pictures into one single composite image that's why called composite photography. It adds colors and textures to the pictures. Using Photoshop, you can make your composite image look even more magical and beautiful. Generally, this class of photography is used in making animated and mythological movies.

Dance photography

Capturing a dancer while dancing is an art in itself. Dance photography is considered one of the toughest types as it demands a perfect combination of speed and time. This is because when a dancer dances, she moves with speed and actions. These actions with their flawless facial expressions are being captured by the photographer. It is very difficult to click a perfect angle with an excellent dance pose beside the effortless face of the dancer. It takes a lot of practice to click the right shot as maintaining a perfect timing is very important.

Food photography

Food photography is making waves these days. You can see various chefs and amateur ones who let the photographers take pictures of their cousins and make our mouth go watery. So, if we see, these photographers play a very important role in expanding the food business and are the assets of the top chefs. Many food industries are making money because of these food photographers. In short, food photography can be a good option to be chosen as a career.

Macro photography

Macro photography is applicable where you need to show the smaller objects bigger than life. This photography is used to show the beauty of the mother nature. Generally, the documentaries based channels such as National Geographic and Discovery, hire macro photographers. The world is full of small and colorful insects & flowers and so the invention of this photography took place to show the unseen details of the small creatures that we miss to see from naked eyes.

Interior photography

Anyone can click the pictures of their home, but a professional interior photographer would stimulate every small detailing of the interior. Interior photography is a very complex process as you have to highlight the corners and lines of the interior. Apart from this, you have to maintain the right angles and composition to make an ordinary subject, a fascinating one. One can make a good earning by building his or her photography career in this genre.

Landscape photography

Landscape photography is the first type of photography ever since this world focussed on photography. There is so much beauty out there if you turn your face from the indoors. There are many travel photographers who love to capture the real beauty of the world and travel from one place to another to click some natural pictures such as the spring, River, Mountains, etc.

Documentary photography

A special thing about the documentary photography is that you can bring those events or incidents in the light which go unnoticed for certain reasons. There are many documentaries which depict the social prejudice and unfair happening in this world. People want to bring a change in the society and this can happen by documenting the truth and the facts which are hidden behind the curtains. Many documentary movies have been created which are based on the real-life happenings. Today, the world needs documentary photography as much as it needs people.