These days everything is available to personalize. Your home colors, your clothes, your phone, and yes, even the car you drive.
Making your car more 'you' is a great way to stand out from the crowd and really make your vehicle feel more like something you'd like to drive, rather than just have to drive!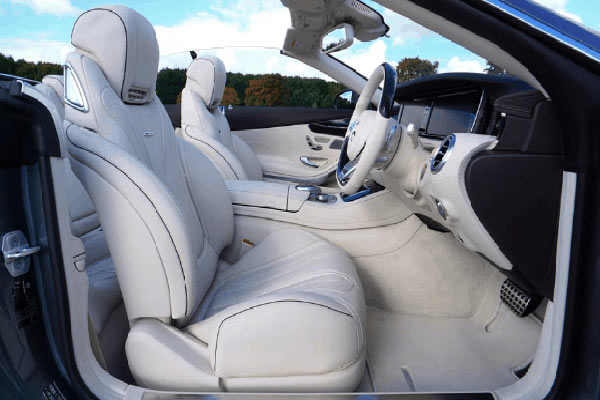 Why Personalization Matters
Personalizing your car is all about making it feel like a special place to be, where you can express yourself and show your true personality.
It's an effective way to make your vehicle feel more like an extension of you than just something you own.
What to Personalize
Of course, you've really got to be careful about how you personalize. Too much of a good thing can take away from the beauty and uniqueness of your car.
You don't want to go too overboard so that your car looks like a cluttered, unorganized mess! Instead, focus on a few key elements and use them in small doses.
If you think about it, every car is going to have some style to it. So why not make it yours? You can do this by changing the upholstery, seats, floor mats, and even seat covers. Here are five ways you can personalize your car easily.
Personalizing Your License Plate
The first thing people see when they look at your car is the license plate.
Make sure to take a look at what it says. If it's anything like 'TRV8268' or 'HCGV2048,' then you need to stop reading this and go get a new plate right now!
You can also show off some of your personality by choosing a word that really describes you or how you feel about life for your license plate.
In the UK, DVLA private plates can be customized to spell out all kinds of words and phrases, and the rules are quite flexible on what you're allowed.
Color Scheme
A great way to personalize your car is with the color scheme.
Obviously, if you buy a brand new car, you won't be able to do much here, but if you have a second-hand car or one that's being used as your business vehicle, this can be the quickest way to make it feel like yours.
Use Accessories
Accessories are a simple way to add your own unique touch, and they don't have to break the bank either!
From seat covers and mats to dash gauges and even steering wheel handles, you can really alter your car's appearance with some new equipment.
Take Charge With a Steering Wheel Cover
There are a lot of styles to choose from when it comes to steering wheel covers. They may be leather, vinyl or cloth, and can be designed for any vehicle. You can get them in colors that blend with your style too.
It's a really simple way to change the appearance of your car and expand your personal style!
Add Your Own Music
Sometimes it can be hard to listen to your own music on the car stereo system.
There are many different ways of playing MP3 files from your computer on your car stereo and then adding them to a device like an SD memory card or iPod, which you can then play through the sound system in the car.
If you have the data allowance, then music streaming services like Spotify can be used easily on the go.