If you want to sell your house, you probably don't want to spend a ton of money on renovations. However, listing your home on the market before making some updates can make it appear much less valuable and attractive. One specific room in the house that people are often looking at is the kitchen. This room alone can drastically affect how people perceive your home's value. Unfortunately, it can be quite expensive to remodel. Luckily, we live in a time when DIY updates are common and the amount of resources available to us can make some of these updates quick and easy. Here are a few of our favorite ideas to transform your kitchen without having to spend too much money.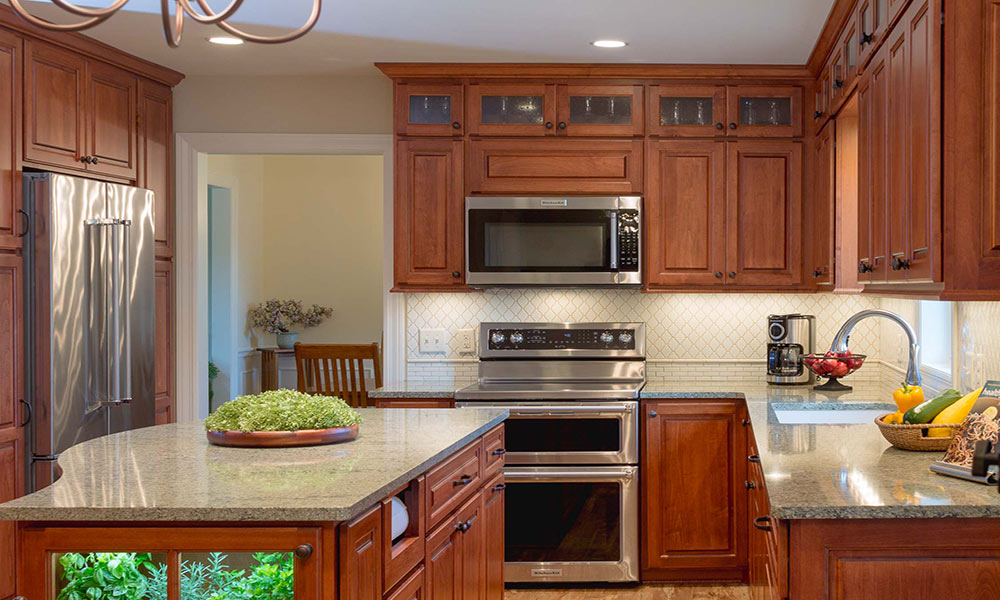 Fresh Wall Paint 
Let's start with the basics: your walls. Over the years, your kitchen walls likely endure a lot of wear and tear from years of cooking, baking, and time spent in the kitchen. Start by redoing the walls with a fresh coat of paint or a new layer of wallpaper. When it comes to your kitchen, we recommend sticking with a light and neutral color. If you're selling your house, you'll want to appeal to as many people as possible. Shades of white or other light and airy colors will help compliment natural lighting and will look clean and new. Once finished, you'll be surprised at how much better your kitchen looks! 
Refinished Cabinets 
If we're talking about areas in the kitchen that take on the brunt of cooking, your cabinets should be high on the list of things that need to be re-done. Unless they're broken and run down beyond repair, you probably don't need to do a total replacement. The cost of kitchen cabinets can be pretty high, so we recommend updating the ones you currently have. Refinishing your cabinets will make your kitchen look both cleaner and newer, which will ultimately make your home appear more valuable. Choose a nice color or stain, lightly sand down your cabinets, add a primer, and start painting. When finished, do some light touching up and install new handles. Your cabinets will look as good as new! 
Creative Storage Features 
Something that many kitchens tend to run out of is storage. Over the years of living in a home, you collect more and more belongings. Eventually, many people run out of space. To prevent clutter, like appliances and utensils taking up room all over your counter, add new creative storage features. Add some hooks to the wall to hang up pots and pans. Use the space above the refrigerator for larger bottles and bowls. If you have a closet or pantry, use baskets and organizers to help compartmentalize the items within. Having a lot of options for storage is going to be helpful for keeping organized, especially when you choose to move. 
New Lighting Fixtures
Your freshly painted walls and new cabinets aren't going to look half as good if you still have outdated lighting fixtures. These days, there are so many ways to improve the look of your space by simply installing new lights. Additionally, with the numerous lighting showrooms and online lighting stores constantly offering deals, you can find some fun and exciting lighting fixtures that will make your home look inviting and modern. Install recessed lighting under cabinets to make cooking and cleaning easier. Add some fun pendants over islands for a fun yet functional appearance. If you're feeling extra creative, add in a chandelier for a pop of style. There are plenty of ways to use lighting to make your home look newer and that don't require a lot of time and money! 
Replace Hardware 
If you're looking for the easiest way to transform your kitchen while doing the bare minimum, replacing your hardware is the way to go. This is an especially good idea if you want to sell your house for cash and still get a good offer. Switch out the handles on all of your cabinets to something fun, modern, and useful. Try to avoid trendy colors and shades and stick to the basics. Stainless steel is always a classic, but other great options include whites, wooden finishes, and gold. Adding in new hardware is inexpensive, easy, and can transform your home more than you might think. Take a trip to your local home improvement store and make a day out of it. 
Whether you're selling your house in the near future or just want to get ahead of the game, you don't need to totally remodel your kitchen for it to increase your home's value. With all of the resources online helping people tackle jobs from painting, to replacing lights, to refinishing cabinets, there are plenty of options for you to make your kitchen look new again without having to hire a contractor. Gather some supplies, pick some dates to put in the work, and get going. These projects will be worth the effort!
Follow – https://shiftkiya.com for More Updates