Have you asked yourself why social media is the main lead generator these days? Well, that's where your customers are. Worldwide there are more than 2.3 billion social media users and this number it is only going to grow. And to prove such thing, take a look at small business owners in the United States. They rely on social media as their primary digital marketing technique because of its effectiveness in finding and connecting with new customers. Nor does it cost an arm and leg to use like some traditional marketing methods.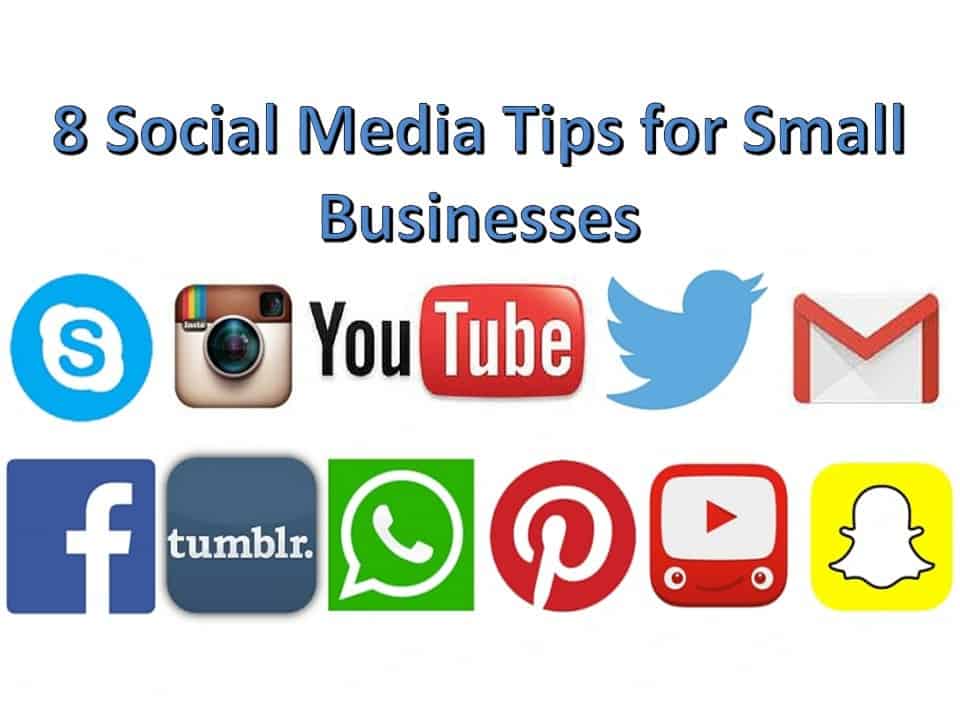 If you haven't done that yet, it's time to join these smart and active entrepreneurs who spread their content through social media to raise awareness, increase sales and acquire new customers.
Bellow, you can find some handy tips for your social media campaigns!
Make sure you are present on social networks:-
Make sure you are present on social media. Today it's a very important thing to be present on social media. If that is not the case, customers may wonder whether it is a legitimate business or not (crazy isn't it?). If you have a social media presence and you are updating it regularly, show people that you know everything and are ready to stay in touch.
Do not over-do it
As the name suggests, social media helps people connect. If you are going to use it, you have to be sociable and helpful in it. Don't process your messages too much and be friendly when typing messages online. Aim for a warm tone, rather than selling it to your readers. You want to meet each other naturally while writing, instead of trying to force them into buying or using your services like other companies do.
Use the right places for you
Use the right platforms for you:
"You need to know where your customers are," says Jason Hargreaves, Social Media Marketing Director at Elite Assignment Help. Maybe you are into Facebook, but it is not the ideal platform for you. Investigate and see which sites are related to your context. You have to go exactly there. Moreover, you don't have to use all sites, but only the ones where your customers are most likely to be present.
Don't worry about the latest fad:-
Don't worry about being in the latest trends. A lot of small entrepreneurs are concerned continuously because they are using or into the newest social media platform like Snapchat for example. If you are not able to use it now, don't worry. There are only a few social networking sites that can withstand the ravages of time, such as Facebook and Twitter. Snapchat may be popular now, but you don't know if it will be in a year's time.
Analyse what your competitors are doing
If your competitors are successful, look at them and see what they do. They can use tactics that you can implement yourself. Follow what they are doing, their strategies for a while in order to acquire the needed tips on how to manage your business.
Think about the content you create:-
Think about the content you create: "When people use social networks, they try to have fun. That means that you first have to create fun content and then do marketing," says Leah Moore, content editor for Via Writing. "This is a new way of thinking about marketing, but if you regularly have fun with your followers, they will be more likely to buy from you.
Using the right tools
Save time and effort by using tools that enable social networking.
In 2017, the average daily time spent on social networks was 135 minutes. Running a small business takes time and attention in many other areas: But here is the catch! It is not possible to be absorbed by social media longer than it should be. Everything needs to be within the right limits. Be active, but do not over-do it.
To simplify social marketing, it is useful to use a social media management solution such as Hootsuite to increase productivity. Just try out different things and see what works best for your social media business presence.
For example, with Hootsuite, you can manage your presence on crucial networks such as Facebook, Instagram, YouTube and LinkedIn from a single control panel. It also has more than 160 applications in its application folder, from Tailwind for Pinterest to WeChat for Hootsuite.
Another thing you can do is programming! All the tools that are designed for the aforementioned reason provide a user-friendly interface where you can program up to 350 social media messages simultaneously. You can also program Instagram messages, including reprograms.
Monitor and respond to all social media conversations within your company

.
Social media can serve as a reference point for personal conversations in the world of social media marketing. Try always to respect your potential clients and to talk to them like they are your family. You have to make them feel kinda "home." By doing this, you are creating a bond between the seller and the buyer. After all, everyone is here for some business so let's make sure that everyone is doing his best!