Every woman loves the Black and white nail art design as it is an eternal combination that draws anyone's attention. The black and white give your nails a lively and eye-catchy look. Although black and white contrast doesn't look boring you can do a lot of variations to make your nail design more alluring. The simple nail designs with black and white combo look great on every nail shape from square to coffin and stiletto to round. Take a look and see how you can create dazzling black and white nail designs. You cannot go wrong with this negative manicure.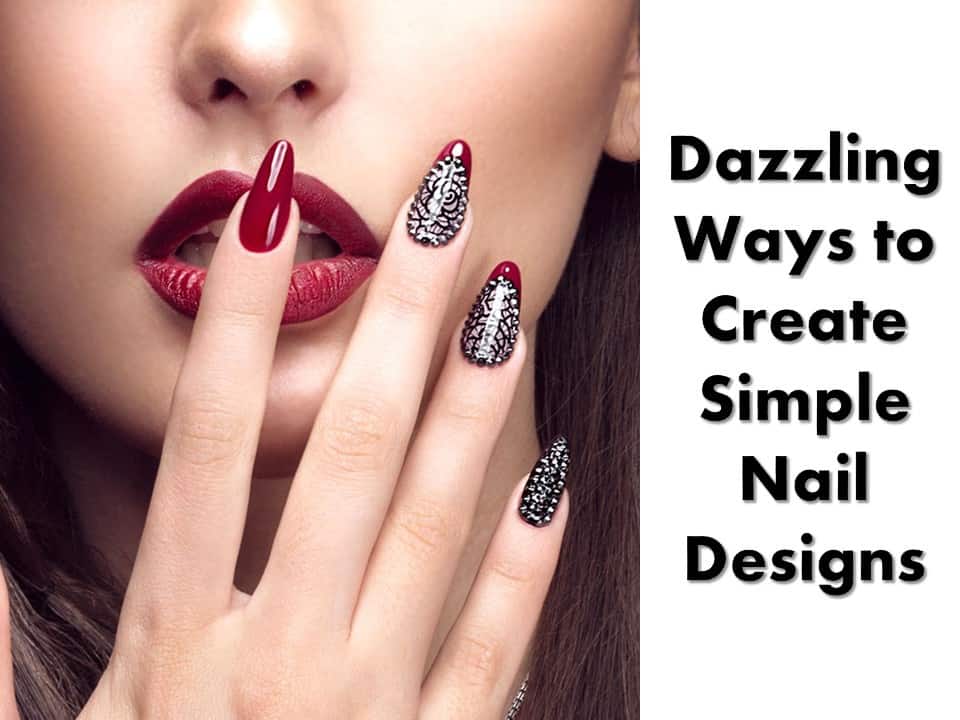 Black Tip nails
Blacktip manicure is pretty sophisticated and contemporary nail art design. You can pull it off with any outfit but the black color is perfect for this classic manicure. This nail design gives your nails a timeless look that compliments your pretty hands.
Floral: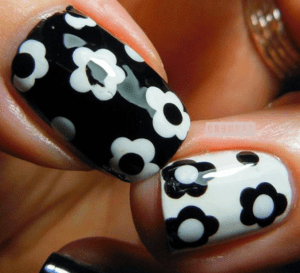 Floral nail art makes your design even more intriguing with the negative hues. The floral combo with black and white contrast escalates the playfulness and sensuality. All you need to master the floral nail art and result would be amazing. You can pick any flower design to get this stunning nail look.
Prevailing black:
Add a subtle touch of white with prevailing black to achieve this look. This simple nail design is fairly suitable for evening parties, dinners, or for a romantic night out with your beau you've been attempting to dazzle so hard. This nail design will compliment your black attire for any occasion.
Silver Glitter with B&W:
Black and white nail design with a touch of gloss looks undoubtedly extravagant on long square nails. Make your design more captivating with the right amount of gloss in compliance with your outfit. Add a touch of silver glitter with black nail polish and give your nails a classy look. Choose this design only for a special occasion as this combo combination is not meant for everyday nail look.
Black and white:
Although, black is the prevailing color but applies black polish together the white color with a little white glitter gives your nails a stylish look. Use striped nail sticker or drawing nail art on one figure and add a touch of white glitter on other four fingers to get this B&W nail look.
Black Matte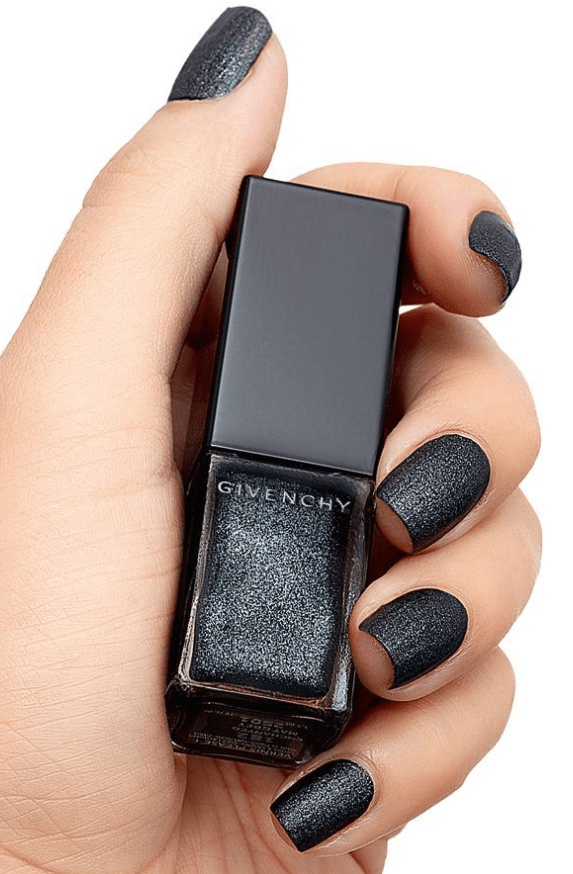 The last black and white nail design we'd like to discuss is a black matte design which is fairly superb! This nail look suits on short square-shaped nails. Apply glittering matte polish with the B&W opposite contrast. It is the perfect choice for busy women because glittering matte polishes don't take much time to dry. So, if you want to get amazing results in no time then black matte nail look is perfect for you.
Conclusion:
We hope you enjoyed our black and white simple nail designs ideas that are equally suitable for all nail shapes such as square, almond, rounded, and stiletto. You can try these ideas on Short, mid and long nails with a variety of designs such as marble, polka dots, floral, pandas, matte, tribal, glitter and much more, just choose your favorite one. Leave a comment and let us know which design you love the most for your next manicure.