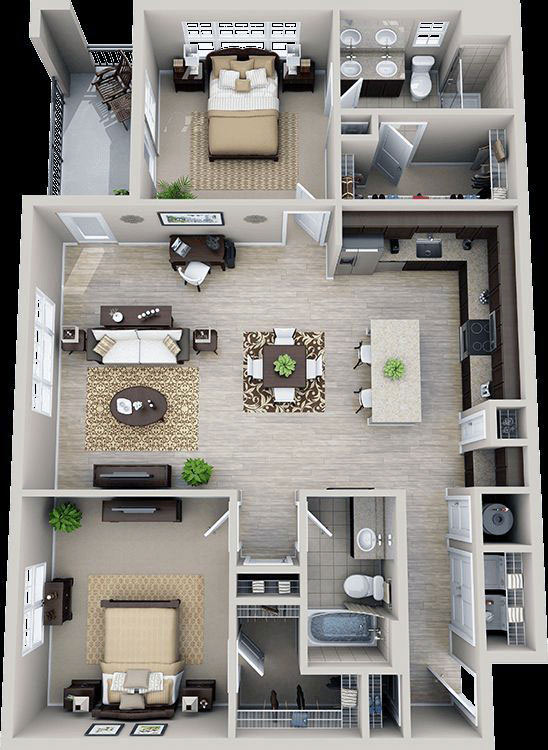 What do you picture your ideal home looking like? What location would you choose for it, and what style would you choose? Would you prefer it to be large or little, with or without a pool, and what would you like to see out the window? 
There are no two similar dream houses and it is this uniqueness that makes them ideal for individuals who utilise them. Because these are not straightforward decisions, perhaps you should be inspired by the choices taken by others.
Here are some dream house plans and designs ideas for your new home:
Clean lines and geometric shapes characterise houses in the modern era. They have huge, glazed surfaces and appear clean, bright, and airy. In a contemporary home, you can also expect to notice strong contrasts in materials, colours, and textures. In addition, the majority of them have flat roofs.
The cottage style is based on English countryside homes from the Middle Ages. Houses with narrow paned windows, steep roof pitches, and stone, brick, or stucco cladding appear pleasant and homey. 
Craftsman-style homes have low-pitched roofs with extensive overhangs and exposed rafters on the outside. They're warm and inviting on the inside, with a lot of woodwork. The look was popular between 1905 and 1930, and it's making a resurgence now. 
The Victorian Era encompasses the years 1860 to 1900, and residences built during this time have a highly detailed appearance. Their interiors are a riot of patterns, textures, and colours, and the overall design is frantic. Victorian homes have steeply pitched roofs with a front-facing gable and way windows on the outside. 
The first Tudor buildings were built in England in the 16th century. Modern Tudor homes are based on this style; however, they have been modernised and renovated. They have cross gables, steeply pitched roofs, and tall, narrow windows with thin panels.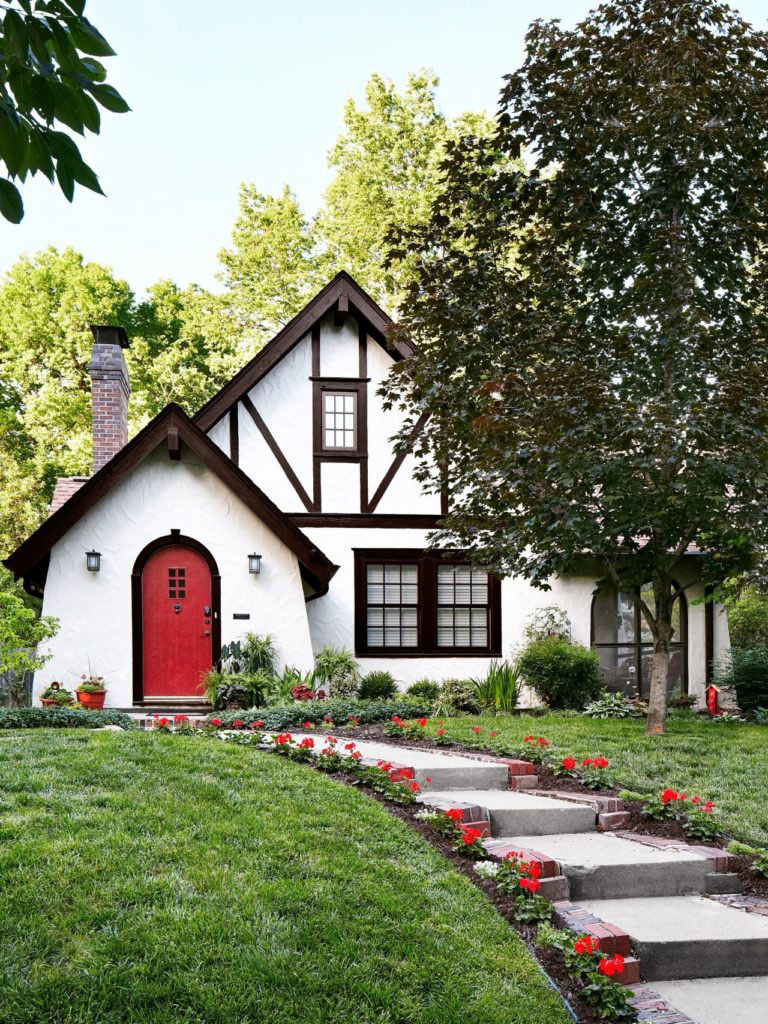 Cape Cod houses, which date back to 1675, were typically tiny and had dormer windows. These types of houses have grown in size in recent years. They have steep rooflines, wood siding, and panelled windows. The majority are one-story homes with an attic or a tiny upstairs room.
Siding materials – House exteriors 
There are several siding materials that you can use for your dream house that add to your home's design as a whole. Choosing a conventional siding material for a house takes a lot of thought. Climate, appearance, texture, and durability are all factors to consider. Two main materials that you should include in your plan are:
Stucco:

 Stucco is a common building material that is frequently associated with Southern homes. It's more adaptable than brick or stone and less expensive. However, it is not well-suited to humid areas, which can cause its surface to deteriorate with time.

Wood: 

Wood has unrivalled natural beauty and rich appeal. As a result, it is a popular siding material, valued for its ageless and distinctive character. To be long-lasting, the wood siding must be properly maintained. It's also prone to insect and rodent infestations, and becoming fire-resistant necessitates special care.
You may also include having a swimming pool open plan living areas as open-concept homes are best suited for the contemporary lifestyle, making it comfortable and pleasing for families. A garage, pantry, and outer space with a barbeque act as the ideal dream house plan and design for your next house. 
Brick&Bolt services provide top-quality and safe construction for your dream home, office, or building structures. Brick&Bolt is without a doubt the best option. They are known for anticipating the needs and desires of their clients and delivering their dream home on time.
Follow – https://shiftkiya.com for More Updates