When it comes to building the house of your dreams, most people can only continue to dream. However, if you are taking that incredible plunge and committing yourself to building the house of your dreams, then there are a few things that you are absolutely going to want to consider as you get into the creation process.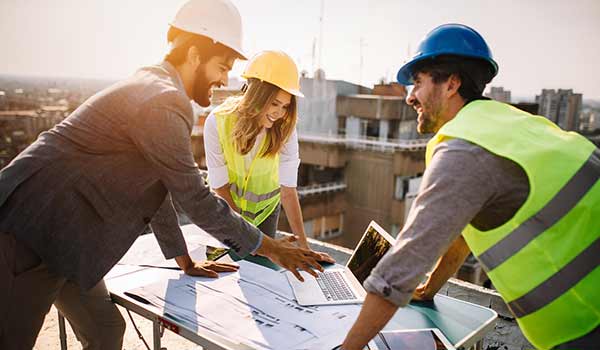 What You Want from the House
The first thing that you need to do is to put into concrete terms exactly what you want from the house. There are several aspects of the home that you are going to need to engage with, and by identifying exactly what you want, it will be easier to make your dream a reality.
Layout. The actual layout of your home is an important step and not something that most people would be able to effectively put together alone. Your best course of action is likely to speak to an architect and work with them to create a workable and well-designed home that includes all the elements that you desperately want within your home.
Size. Another point to consider while working with an architect is the scale of the house itself. Your layout will be heavily impacted by the size of the house, as will almost every other aspect of building this home, so you want to be sure that you are clear about the size you are going for.
Location. Finally, with an effective design for your dream home, you need to select a workable location for you to build your dream home. Fortunately, this will not necessarily affect the design of your home, and as a result, it is a decision that you could make later on in the process.
Your Finances
Once you're finished working with your architect, and you have a schematic drawn up, you should have a pretty solid idea of what the house is going to cost you to build in concrete terms. This is brilliant as it will allow you to start making arrangements and figure out exactly what you are going to need before you start working on your new home.
How Much You Are Making. One of the most important things to consider when figuring out how much you are going to need to save to build the house of your dreams is how much you are currently making. If you know how much you can save in a given time and how much you already have squirreled away, then you will have a pretty solid idea of how long it will take you to save enough money.
Sourcing More Money. If you have figured out a timeframe for how long it would take you to save up for your new home and you are unhappy with the timeframe, then you might want to consider taking up a hard money loan from a private lender. This would allow you to bridge the gap between what you have and what you need and let you start working on your dream home immediately.
Build It!
Finally, once you have all your funding together and a blueprint for the building you want, all that is left to do is to hire a workforce and get to building your dream home asap. After all, you don't want to waste any time getting into the home you've always dreamed of, right?
Follow – https://shiftkiya.com for More Updates