Categorized as one of the prominent G7 nations, Canada is the tenth-largest economy in the World. It has a well-developed infrastructure due to the availability of sound technology and resources provided by the government. Apart from this Canada has a favorable environment for business and has various different Canadian Trade Pacts with other international regions and countries. Moving on, the process regarding the company registration in Canada is pretty seamless and candid:-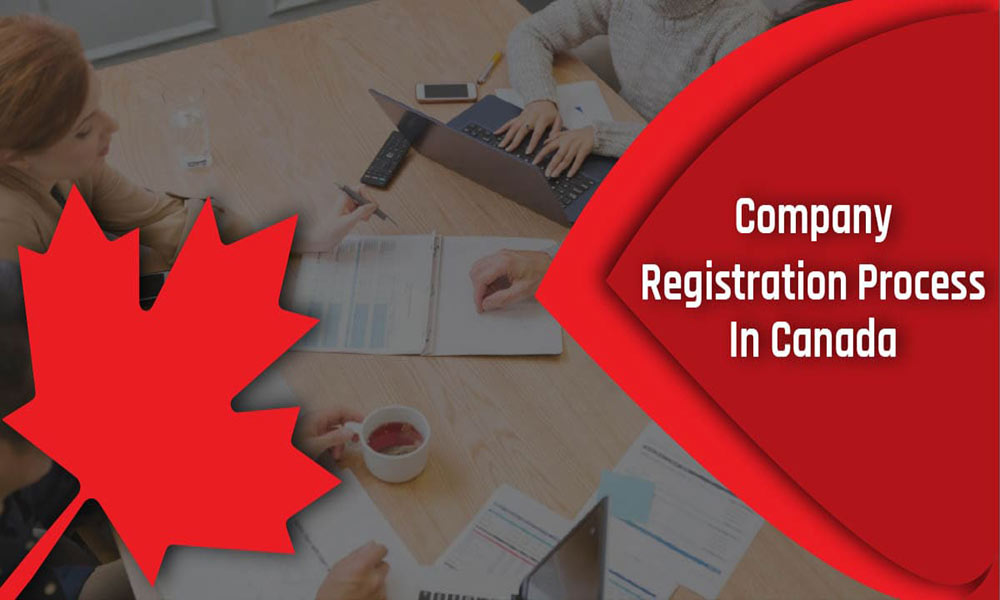 Step 1: Choosing the type of Entity
The first step towards incorporating a business is selecting a suitable business structure whether your business will be a sole proprietorship, a partnership, or a corporation. Determining which structure is right for your business will depend on several factors such as Tax benefits, level of business activity, etc.
Step 2: Choosing Business Name
After choosing the type of entity, the applicant is required to choose the name of the business. At least three company names are required to be proposed. There are several guidelines that the applicant has to consider while choosing the name of the business.
Step 3: Registering the business with the Government
In accordance with the type of corporate structure chosen by the applicant, there are different businesses that have to be registered. The applicant has to consider the following for company registration in Canada:
Registered office address of the business.

Location/Area where the applicant would operate.

Name of the business.
Step 4: Applying for licenses/ permits
Registering or incorporating your business in Canada, you may need to get business licenses before operating legally within their Municipalities. To find out what permits and licenses you'll need to do business, you can use BizPaL. It generates a personalized list of the business documents needed from the three levels of government- local, provincial/territorial, and federal. Apply for other registrations such as GST/HST, Import Export Number, Tax registration, Payroll registration, etc.
Following are the documents required usually at the time of incorporating of the company:
Registered office address

For Corporate shareholders – Copy of PAN Card, Copy of Incorporation Certificate, Memorandum of Association, Articles of Association, Details of Authorized person.

For Individual – Copy of PAN Card, Copy of Passport, Copy of Aadhaar Card, Any other ID, Copy of Utility bill.

For Proposed Directors – Name, Address, Contact No., Email, Passport, PAN Card, Aadhaar Card, and Latest Utility Bill.
Step 6: Bank Account Opening
The final step is to open a bank account. In some cases, a bank account may be opened remotely without the physical presence of the shareholders/directors in Canada. However, most banks require the physical presence of the shareholders/directors in Canada for their due diligence process.

Finally, it takes approximately 5 – 7 days in order to register a company in Canada but please consider the time that you will take to provide all the necessary valid documents in the correct form during this whole process. Thus, setting up a business in Canada is fairly easy and it is possible to register the business and obtain other registrations usually within a week's time without even traveling to Canada in most cases.
Follow – https://shiftkiya.com for More Updates