The vendor payment process can become a tedious task when carried out physically. Also, administering the payment records and monitoring the payables successfully can become a daunting process. That is why convenient techniques to ease this problem are significant in today's day and age. By executing the best business practices, one can manage the vendor payment process, make it an entirely manageable process, and streamline its functions.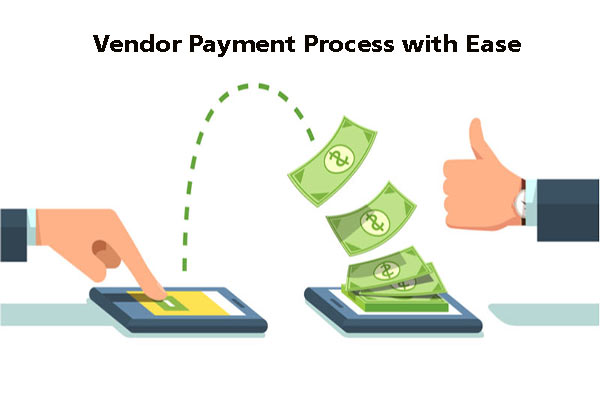 The best platform to ease all your vendor payment process requirements is Open Money. To begin with, it is a new aged neo banking platform that aims at helping businesses with handling their finances the right way. It is perhaps the largest SME business banking platform that offers excellent services for businesses such as:
Open business account – You can create an online bank account to ace business banking without facing any challenges. You can also apply for a current account with one of the partner banks directly via the Open dashboard.
Open Card – A corporate VISA card built specifically to cater to all your business expense needs
Payment Gateway – This helps integrate business payments along with banking, expense management & accounting.
Open Money, in other words, is basically an all in ONE online business banking & finance solution for each and every business irrespective of the size.
A Step-by-step Guide To Make Instant Vendor Payments on Open Money
If you want to know how to make vendor payments on Open Money, then read to find out!
Step 1 – Go on your Open Money account and click on the 'Payout' tab under the 'Payment' section.
Step 2 – You will see an option of 'bulk payout'. Click on the same
Step 3 – Upload the file that has all the required vendor information.
Step 4 – Thoroughly check the uploaded file, and if everything looks correct, click 'Next'. Select the bank account from which you want to process the payment.
Step 5 – Click on 'Send OTP' to receive the number on your registered mobile number. Once you enter the correct OTP, your bulk payment will be initiated.
Step 6 – Go back to the 'Payout' tab and click on 'Bulk' to check your payment status.
With Open's Vendor Payment Process option, you can easily make payments without any hassles.
Why Use Open Money to Manage Vendor Payments?
Businesses that run short on tech expertise can benefit a lot from Open Money's vendor payment Process service
You need not add the same vendor details again and again for every transaction. Just add the details once, and you are good to go
Transactions processed instantly without facing any challenges of a cooling down period
Tracking all payments by bifurcating payables vendor-wise & bill-wise
Make direct payments from your existing bank accounts hassle-free
You can even automate bulk payouts for your business with the help of API
Easily schedule post-dated payouts to avoid skipping payment to vendors
Track your payments bank wise, vendor wise, account number wise, status wise, date wise and more
With the world going digital in every aspect, don't be behind in taking your business activities online. With Open Money, all you have to do is create an account on their platform and manage all your finances easily.