Turning to tools and technologies to run your business with automation in the back end is quickly becoming the norm. With the advent of new tools for automation in 2006, we can now see that businesses are increasingly being run on the basis of such systems. Whether it involves looking for leads or launching data driven campaigns to engage with prospects in a better manner; whether it is organization of data or increasing the efficiency of the teams in charge of sales and marketing – doing business in this era, and especially in a challenging year like 2020, is a matter of using the right tools for the right job.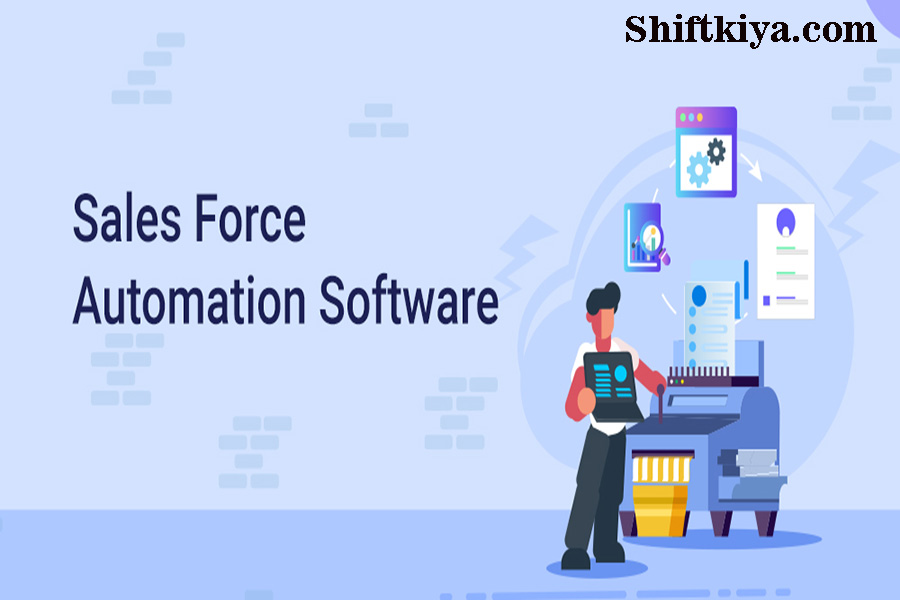 Sales automation is one of the buzzwords that has revolutionized the way we crunch numbers and use it for engagement. What exactly is sales automation? When you run a business, you would necessarily have a sales pipeline along which all your sales team members would have to move towards a conversion at the end of the say. This sales pipeline would have information, interactions and functions. When we have to do all of this manually, we end up wasting time, energy and even money. Yet, when we do all this in an automated manner, we end up gaining efficiency, more revenue and the time to pursue even more leads than ever before. To understand this, you would have to understand the features of the sales automation software, as follows:
Customer Management: We have all had those days when managing the quantum of leads, prospects and customers becomes a bit much for the sales teams. We have all had days when mundane and monotonous activities add to the flurry of activities in a single day and basically drain out all our energy which could otherwise have been spent more productively on gaining a conversion. Well, that is where a good sales automation software would step in. Customer management becomes a breeze when you automate the functions around it, with the right information that can be drawn and used for each and every function. The management of customers takes on various shapes from lead nurturing to on boarding and even after sales services, with many more elements in the journey and even after the journey ends. So, you can use a sales automation process that would take care of all of the above with the right automated functions and information.
Plans and Schedules: Are you stuck with To Do lists that seem never ending? All business owners and their various teams grapple with this reality. And there are so many people who find that their To Do list gets longer and longer as the day progresses. You can now schedule and plan in a far better manner with the automated features of the sales automation software. Each call, each task, each action and each function would be determined and defined by the previous steps as well as the upcoming steps from lead generation to lead generation and finally, conversion. When these things are automated with scheduling features, you would have very little to worry about in terms of missing out on an action or duplication of tasks.
Reporting and Analyzing: The task of getting analysis for your actions and efforts is a great one, but if done right, it can lead to great results. But many business owners and their teams find that they do not have the time to undertake such actions. So, now with sales automation, you can rely on the sales automation software for the same. When the tasks and actions are scheduled as per the information and the functions built into the system for more seamless and automated movement through the sales pipeline, then it is understood that each and every effort would also be recorded so that the next function can be automatically assigned. This would be done with the level of efficiency of the efforts so that you would know which element needs better performance. This element could be an entire task, a team member or a piece of information that seems to be creating roadblocks in the journey towards conversion. You will be able to see the results and take action in a swift and efficient manner thanks to this automation.
Inventory Management: The automated reports and analysis will also give you key insights that would help you forecast the sales and plan accordingly for the next quarter. With these reports and insights, you would know how much inventory to hold onto for a certain speed in movement and for your goals to be met properly. This will help you plan and acquire the inventory in the right way. This would also have a positive bearing on your scheduling for various other departments including production and manufacturing, marketing and much more. In this way, all the functions and departments would be in tandem with one another.
The above features make it clear that sales automation is the way to go for the modern day business owner. Let us now look at the benefits of the same:
Opportunity Management: Whether it is the automated generation of leads, or even the reports and analysis that come at the end of a quarter or any other period chosen by us as the business owner, there will always be better opportunity management along every step of the way in the sales pipeline. This due to the fact that the data will throw up the opportunities in an automated way and on a consistent basis.
Organization: When you are better organized with the right information for the right function and right team members at the right time, then you would be better geared towards fulfilling and reaching the goals that you have set for your business. Sales automation helps you do the same.
Leads: You would automatically get high quality leads with the right sales automation software since the identification of the leads would become much more stringent as per the exact framework.