Came across a situation in which the entire hard drive or a drive partition turned RAW. Desired to fix the drive without losing data? The blog suggests methods through which you can recover your inaccessible data and subsequently format the drive to make it function normally. Read on to know the tried and tested methods.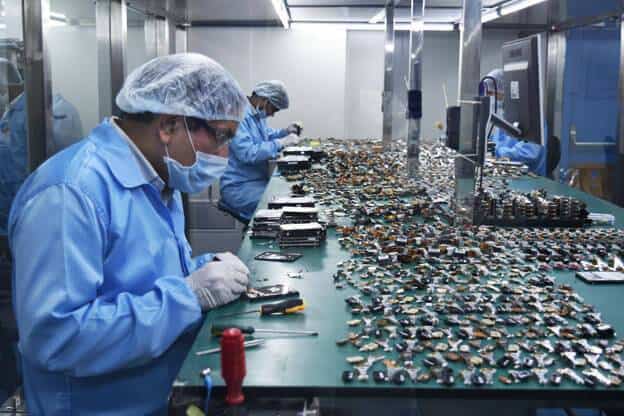 The concept of RAW Drive
A RAW drive is a disk partition that is either not formatted to the right file system, or the file system is corrupt, thereby making it inaccessible. The RAW drive is useless to a user as it cannot be opened without formatting the file system such as APFS or HFS+ for Mac; NTFS, exFAT, FAT32, FAT16, or FAT12 for Windows; and Ext4, Ext3, or Ext for Linux. Apart from the hard drive, data storage devices such as USB flash drive, solid state drive, and memory card can become RAW.

Indicators for RAW Drive
To know whether your drive has become RAW, check out the given pointers:
The drive capacity shows 0 bytes of free and used space
The drive name has unusual characters
The hard drive needs formatting when you try to open it in File Explorer
The drive throws an error when accessed via an application or Command Prompt
The drive when viewed from Disk Management shows RAW or no file system
The drive when repaired using the "chkdsk" utility throws an error
Reasons a Hard Drive becomes RAW
A hard drive can become RAW due to:
Bad sector in the key area of the hard drive
Corruption of file system structure
Damage to GUID Partition Table (GPT)
Due to damage in DOS Boot Record (DBR)
Damage to Master Boot Record (MBR)
Computer virus
Error in formatting
Improper drive termination during data access, or others
Impact of RAW Hard Drive
If a drive turns RAW and you try to open it, then Windows operating system displays a message box requiring you to format the drive. If you click Format Disk, the drive will be formatted, and all the data present on the drive/partition will be lost (though you can use the formatted drive to create or store new folders and files). If you click cancel, then you can use the drive due to the corrupt file system. Both the choices are not in your favour because you want to open the drive with all its data intact.
Data Recovery from RAW Hard Drive
The way out from this predicament is to first recover data from the RAW hard drive and then format the drive to the NTFS file system. You can use a professional do-it-yourself data recovery software to recover data from a RAW drive. The software can recover data even if you have accidentally formatted the RAW drive; do not perform any experiment till the final recovery.
If the hard drive has physical deficiency such as bad sectors, weak read-write head, frail motor, etc., which cannot be tackled by software means then taking assistance from a professional data recovery service provider is a must. Stellar Data Recovery has the requisite hardware, software, infrastructure, and personnel to recover data in all cases of hard drive failure be it logical or physical. Rely on the experience of the provider to get back your data even for the case of RAW hard drive recovery.
Precautionary Measures
Do not hurry in formatting the drive straight away when prompted instead cancel the formatting and try to recover the inaccessible data. Either use a data recovery software or consult a specialist. After recovering the data from hard drive, you can format the drive to build a new file system and restore the recovered data back to the drive. It is advisable to regularly back up data to an external storage device to safeguard against any data loss situation.
To Sum Up
The blog described that data recovery from Raw Hard Drive is possible and a professional data recovery software has the capability to perform hard drive recovery. If software method fails or you want to get back data without going into any troubleshooting process, then getting in touch with an expert data recovery solution provider is indispensable. Make a call, email, chat, visit the nearest data recovery center, or request for free hard-drive pickup service, Stellar Data Recovery has all the facility to get your hard drive diagnosis. Till the technical glitch is identified, data is recovered, and the recuperated data is verified from your end, no charge is levied.
Stellar is an ISO 27001 & ISO 9001 certified organization which provides 100% safe and secure data recovery services and maintains high level of data confidentiality with Class 100 Clean Room facility. They have 15 branches across India and recovering data since 1993. At Stellar they assure you for accurate, timely, & confidential data recovery and works on "No Recovery, No Charge*" principle that means if they do not recover the data specified by you, then payment is not required to be made.
Stellar Data Recovery, has served more than 2 Million+ customers worldwide and the services are available for both corporates and individuals for all kind of data loss situations. For more information about stellar data recovery services visit their official website or dial on their toll free number 1800-102-3232.