Outsourcing certain jobs to specialist services can be very beneficial to small, medium, and big businesses alike. While the latter might be able to hire dedicated in-house teams for all of their needs, outsourcing can help keep up the momentum and productivity within a company when there is an influx of tasks. One of the things that businesses can outsource is their IT support, and here are some of the key benefits of doing this, particularly for small-to-medium size businesses that don't have a big in-house IT department.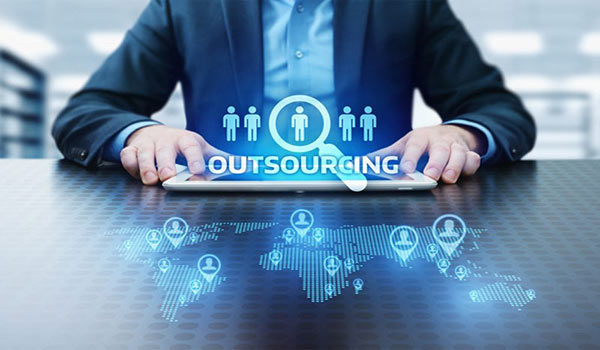 Professional Advice
For a lot of people, when it comes to understanding how computer programming works and technical knowledge, it isn't that simple. It takes an IT professional to explain the ins-and-outs of how everything works, and by outsourcing to an IT service, businesses will have access to expert advice on things like software updates, security, and other programs that could help to streamline their operations.
It's Cost-effective
Another perk of outsourcing your IT needs is that it can be more cost-effective than paying individual salaries for an in-house team. If you are a smaller business that can't afford to pay full-time staff to manage your IT, you can still get all the support you need by paying a separate service to do this for you. It might seem expensive at first, but in the long-term, it could save you money as well as providing essential support for your business.
Security
Every business owner wants to have peace of mind that their company is safe, and as the world went digital, there were new threats to worry about. Cyber-security should be a top priority for any business as there is so much confidential data to protect. Furthermore, certain viruses or malware can stop your computers from working properly, in addition to leaving you exposed to security breaches. Even if you have anti-virus and malware software installed on your company computers, outsourcing to an IT service can help you protect your company even better.
Faster Resolutions
If something does go wrong with your business computer networks, this can wreak havoc on your teams by preventing them from getting on with their daily tasks. If you don't have an in-house IT team to fix these problems for you, an outsourced IT service can provide quick resolutions to your issues remotely. This will help your teams get back to work quickly and help reduce the disruption to productivity these glitches create.
Time-Saving
While an IT service can help you find faster resolutions, there are other ways they can help you save time as a business, too. As mentioned previously, IT services can advise you on what kind of computer programs would work well for your business and help streamline operations. For example, HR software that automates a lot of time-consuming administrative work could be useful for you. They can also update software for you regularly to avoid slower computers or programs, allowing your teams to keep working at their usual pace.
There are plenty of services you can outsource to as a business, but if you don't have a big IT team, you should certainly consider using specialist IT services to help you manage your business network.