Gmail is the most used email service in the world. Google has made a big difference in the Gmail web site. We have already told you about the report of change in its design. Now officially the company has released a new Gmail interface that can be used.
Google is releasing new Gmail to users worldwide. Along with visual changes in the new design, changes have also been made in the features and some of the features have also been added. However Google has said that this feature will not be available to 1.4 billion users worldwide but will be given in phases.
Initially users will be given an option to use the new Gmail. That is, if you want to use it, do not use it.
See this : GMail video attachment features
Google has said that the new design of Gmail has been done keeping in mind people making more and more productive.
Confidential Mode:-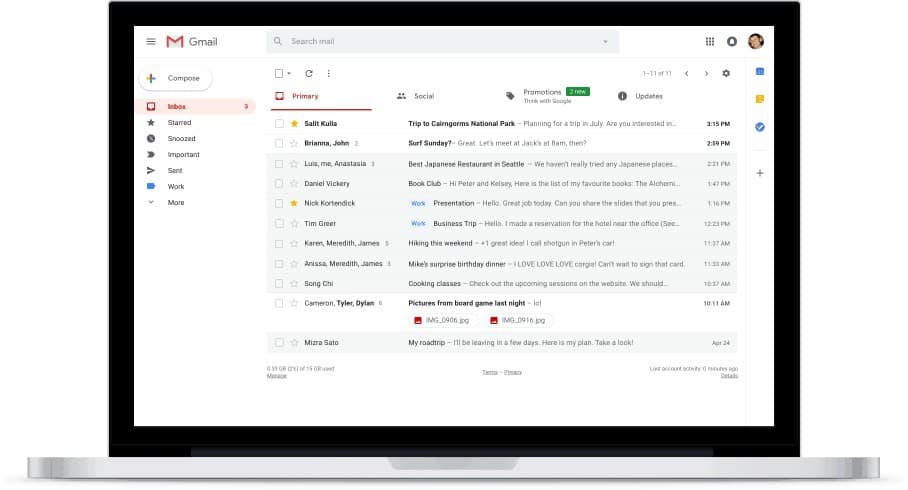 This mode is given in the new Gmail. Under this, the sender can set an expiry date by sending a sensitive email so that the email can be completely withdrawn. Actually Google sends a link to this content not directly to sensitive content, which the receiver can open via Gmail. The sender has the right to send mail back to him.
Email Snooze / Smart Reply
Gmail has brought this new feature to its platform. The Smart reply was already on the mobile app, now you will be given the same feature on the Gmail web.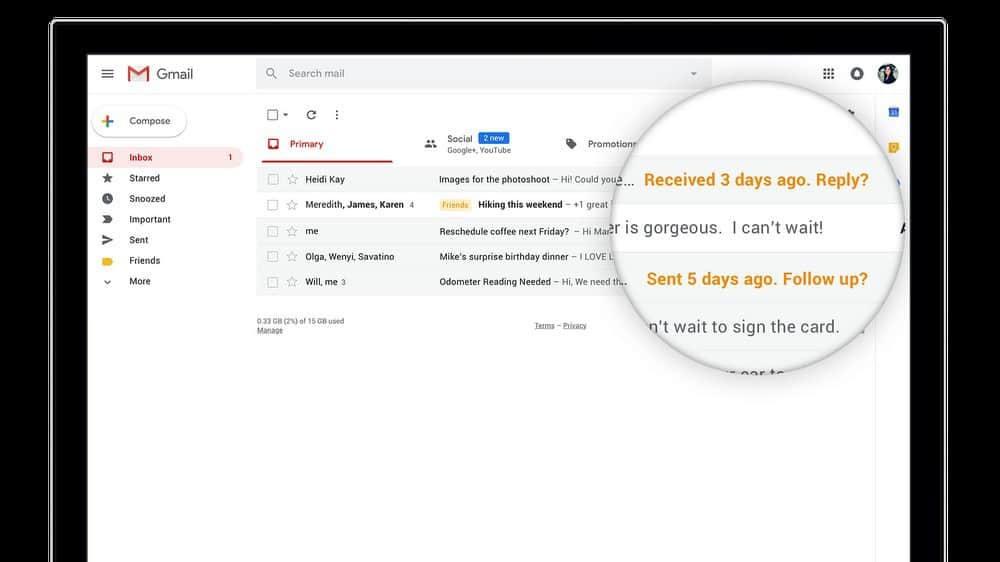 Talking about the visual updates, the biggest change here is that on the right side you will now see a side panel. There will be tools like Calendar, Google Keep and Google Task, which you can use from here. Organizing meetings from here, it will be easy to plan a day.
Offline mode:-
Offline mode has also been supported in Gmail Web. That means that even if you do not have internet, you will get the same Gmail user interface as is online.
That is, even if the internet has gone, you can still work on Gmail's user interface and whatever changes you make will get synced so that the next time you are online you can be given this.
Notification based on priority:-
Google has released a High Priority Notification feature for Gmail. This is expected to reduce mobile notifications. Because you will only send Gmail notifications of what you need to do. Google says it will reduce push notifications up to 97 percent for Gmail users.
Security Features:-
Google has also brought an email warning system to protect the new Gmail from phishing. If you are potentially an email, then the red, yellow and gray colors in the top of the email will be told how much the risk is. Although this feature was also earlier, Google has said that users will avoid potential threats from this feature given on top.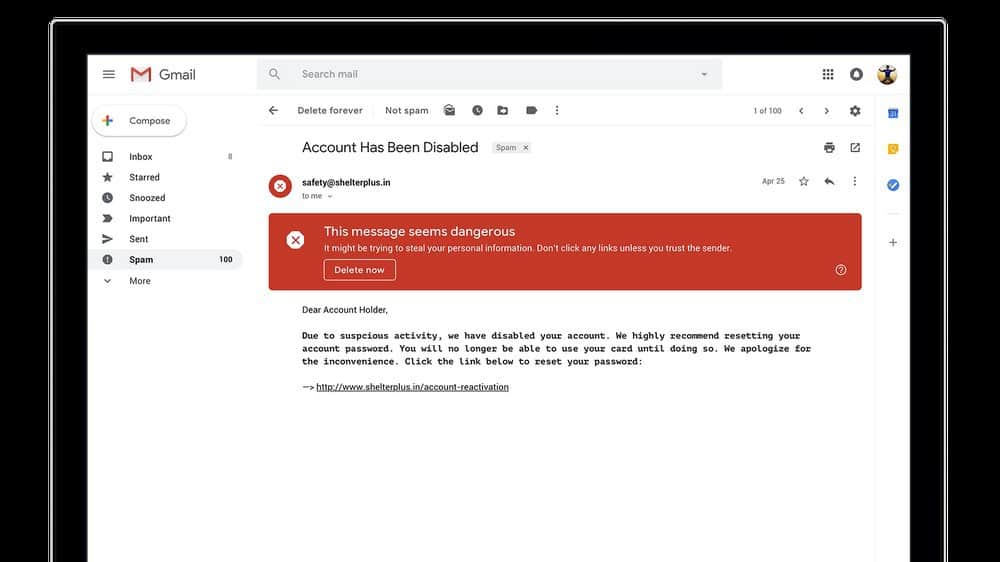 How and when will you be able to use it?
Some of these features have come up, while Confidential mode will come in the coming weeks. At the moment you can go to Settings and select Trai New Gmail option. The company says that this option is for everyone, but still users complain that they are not getting that option.