Up until last year, the awareness around cryptocurrencies was quite limited. The internet was flooding with cryptocurrency guides and investment tips. However, ever since the cryptocurrency boom of late 2017, the awareness levels skyrocketed and the markets were abuzz with cryptocurrency conversations. Cryptocurrencies were headlining prime time news stories, featured on the front page of newspapers and were on billboards! The crypto-craze of 2017 was an incredible time for investors – who recorded massive profits in 2017.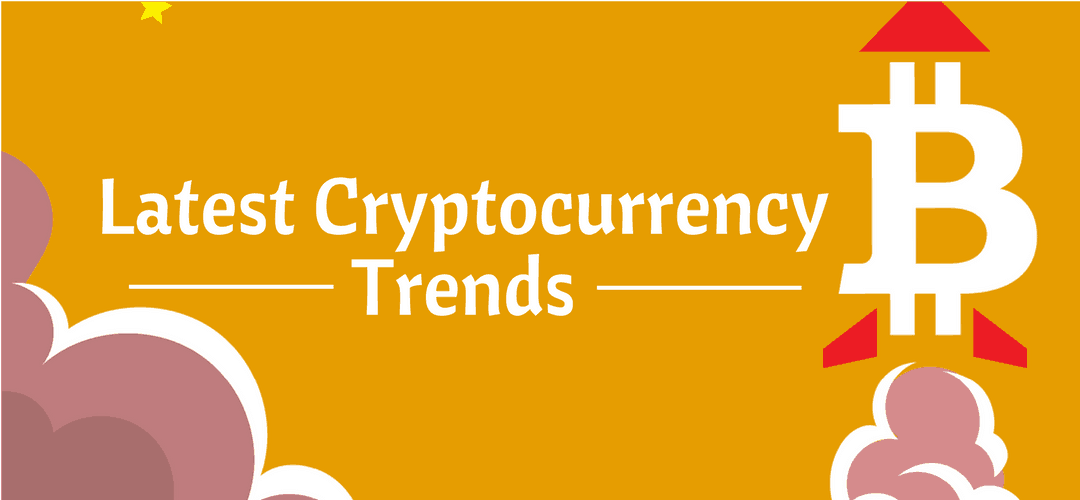 However, compared to 2017, the cryptocurrency markets are quite different in 2018. While 2017 was all about the price boom – 2018 is just the reverse. Prices have been on a slow downtrend and have fallen by over 50% of what they were at the peak of the crypto-boom. There has been a major shift in the trends and traders need to reconsider their trading strategies. Let us take a look at some of the latest trends in the crypto-world which will dominate 2018.
The Latest Trends in Cryptocurrency
Institutional Investments
Institutional investments are all set to dominate the cryptocurrency markets in 2018. The opportunity-seeking retail investors are no longer invested as the markets are not in the boom-phase anymore. However, much of the price growth in 2018 would be led by bigger, institutional players.
Cryptocurrency hedge funds and institutionalized investment opportunities will be on the rise. Many major firms from around the world such as Grayscale Investments, Coinbase, Founders Fund, etc. are setting up their cryptocurrency hedge funds and investment opportunity for high net-worth investors. These big-money players are all set to 'buy the dip'. While cryptocurrency markets are suffering and prices are on a fall – this makes it an exciting time for these investors to buy in large amounts at a cheaper price and wait for the prices to grow!
Adoption Over Awareness
If 2017 was all about awareness, 2018 is going to be about adoption. Over the past one year, millions of people from around the world have invested in the markets. An overwhelming majority of them are first-time investors who have been lured towards the markets by looking at the massive profits that many investors have made.
While awareness was the main achievement of 2017, 2018 will be the year when adoption would be the highlights. Businesses have begun accepting cryptocurrencies at an increasing pace and from hotels to restaurants, from tech-stores to even automobiles are now possible to be purchased using cryptocurrencies! There has already been a sharp increase in adoption and this is all set to skyrocket as the year progresses.
Regulations and State Backed Currencies
Governments across the world are tightening their grip over the crypto markets. Cryptocurrency exchanges are being forced into getting licenses from government agencies and to comply with the standards set by them. While this may hamper the 'decentralized' nature of the exchanges – as well as the anonymity, complying with these standards ensures that there's better safety as the exchanges will have to follow the standards of safety set by the governments. Sometimes, this also allows the licensed exchanges the access to certain tokens marked as 'securities' by the government.
State-backed currencies are all set to be another major trend in 2018. Russia is working on a Crypto-Ruble, Israel was reportedly working on a digital shekel, India too, is researching on their state-backed cryptocurrency. Venezuela launched the Petro. More such currencies are expected to come out over the course of the year.
Stability
When it comes to trends that are brought forward by the individual investors, it appears that the focus is now on stability more than on the price growth. Considering that the markets are tumbling down at a rapid rate and cryptocurrencies are losing their prices – the focus is now on investing in cryptocurrencies that will remain stable for a while. Currencies such as Tether have become an attractive solution for people looking for a Stable cryptocurrency. However, this is a short-lived trend which is likely to reverse once the markets start to gain prices and a bull-run begins.
The Blockchain Boom
2018 is also about the blockchain boom. Major firms are now investing money and human resources over blockchain development. A number of payment processing systems are now based on the blockchain network. International payment providers such as MoneyGram and Western Union are testing Ripple's technologies – which is a huge step up for the blockchain systems.
Governments too, have been quite keen on this technology. Sierra Leone became the first country to hold elections over a blockchain network. Canada has been using the blockchain systems for making grants transparent. India has been using it for providing degree certificates and for cracking down on counterfeit drugs. Several other nations are making use of the technology in unique ways.
Reduction of Fees and Faster Speeds
Finally, there has been an active effort from the cryptocurrency community to ensure that the transaction fees gets lowered and transaction time is reduced. This has been a problem which has been affecting all cryptocurrencies but most importantly Bitcoin. Earlier this year, the high transaction fees was a major problem – and the transaction speeds were reduced too. However, with the lightning network and segwit technologies coming into effect, this is something which as been tackled effectively. Expect other cryptocurrencies to follow a similar trend in 2018 and reduce their transaction fees and increase transfer speeds.