Everyone has their own passion and ambition likings in their life. Everyone wants to live their life according to their own wish and follow their own rule. Some passionately like dancing, singing, designing, fashion, learning some musical instruments like that some passionately loves travelling. People love to visit the unknown place and discover new things. Through travelling, you can collect lots of new and true experience which will be an unforgettable experience. When you travel at first it's natural that you will commit mistakes in various ways.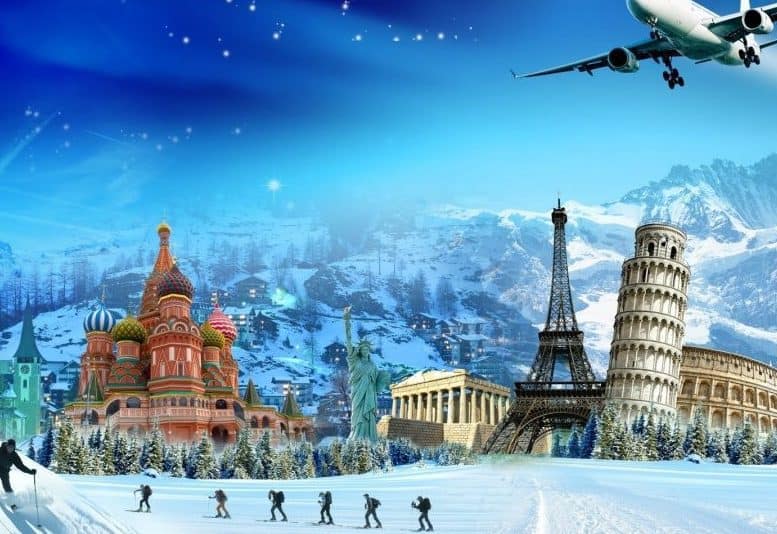 People learn from their mistakes. It's not easy to travel to an unknown world and unknown place, people, and unknown culture. For that, you have to make certain preparation. And frequently you will decrease your mistakes and begin to be an expert in travelling. We can't say that there are some rules which you have to follow in another way we can say that there are some tips if you follow it you will be a master in travelling an expert traveller.
Be an Explorer
You have only one life which you want to live it fully. So never hold your wishes be adventurous and explore the world. When you get a chance to live your dream and feel the passion which is hidden in you hold tightly and follow it. You will never get another chance so never hold back yourself. Does which others think you can't do it? It's a time to prove yourself that you can do anything if you dare. Travelling always makes you daring and helps you to give a chance to your emotional flow. A process of catharsis over the flow of emotions and inhale your pain which you folded back from the past. Follow your passion and be an adventurous traveller.
Travel on your own
Try to travel alone. It's a chance to identify yourself and you will find yourself in the journey. It will help you to be courageous, self-governing, self-sufficient, and also a teach you to be yourself. It will help you to build your personality and more sociable person. Travelling alone will make you an extrovert person and plays a major role in developing your inner skill and improve your personality. You will become conscious of your own character.
Pack light
Never take much luggage which will be a disturbance in your travel journey. Take only necessary items. You have to adjust to everything with food with climate with other people. If you carry light it will help you to avoid confusion and help you enjoy your journey without much hindrance. It doesn't mean that you should not carry anything you should carry only necessary things. Packing is the major work which everyone has to learn. For that you have to make a list of the necessary item this will help you to pack right and light.
Be flexible
In some occasion, you will face some obstacles. While travelling may be journey will not move according to the plan so that time you have to change your plan and place. So in such cases, you have to be flexible. Flexibility is the main attribute of an excellent traveller. A traveller is a person who enjoys his ride or journey in any situation. If you are flexible and adaptable then your dream voyage will be an outstanding experience of your life.
Have a Data Plan
Now a day's internet connection can be easily obtained and we can easily get the help from internet. Our world has developed to that extent. People usually travel to such place which they have never seen or experienced. So in such cases, there is a chance of entering into the wrong place or wrong destination. In such cases, the data plan will surely help you. Through which you can ask for help. To show the correct route map for the destination and also show the short cut. It really helps. Technology has developed to a different level where a human being can completely depend on the internet without any delay.
Travel sluggishly
It's not a competition or race to travel quickly. In your travel, you have to learn and observe so many new things so you have to slow down your travel. It's your journey and your time it's up to you how should utilize it. Make it a wonderful experience an unforgettable experience of your life. Travel slowly and experience each place. Enjoy your each and every experience.
Try new foodstuff
As every place different and every culture is different. You have to experience everything. Food is the main thing that differs from every district to another district. You have to taste every food which will give you new taste in your life. Get out of your comfort zone and do experiment new things in life.
            These are some tips which will make you an expert in travelling and will give you a new experience and joy in your life. Travel yourself and be yourself.
Author Bio:
Hi I am Chris Jackson, a professional content writer by experience. Also, writing is one of my areas of interest. I have written many a content on individual strengths, weakness, achievements, business case studies etc. I have written testimonials for many and have also drafted performance improvement letters during the course of my professional career. Presently, I work for one of the professional dissertation writing service.