The effectiveness of email marketing continues today to fuel debates between professionals. With the continuous growth of the number of Internet users, the e-mail remains the favorite marketing lever of the brands and the channel of predilection of the consumers. Indeed, according to the Email Marketing Attitude 2012 survey conducted by the SNCD and Acxiom, for 37.4% of regular users of the Internet, email is the most popular means of communication to follow the news of a brand.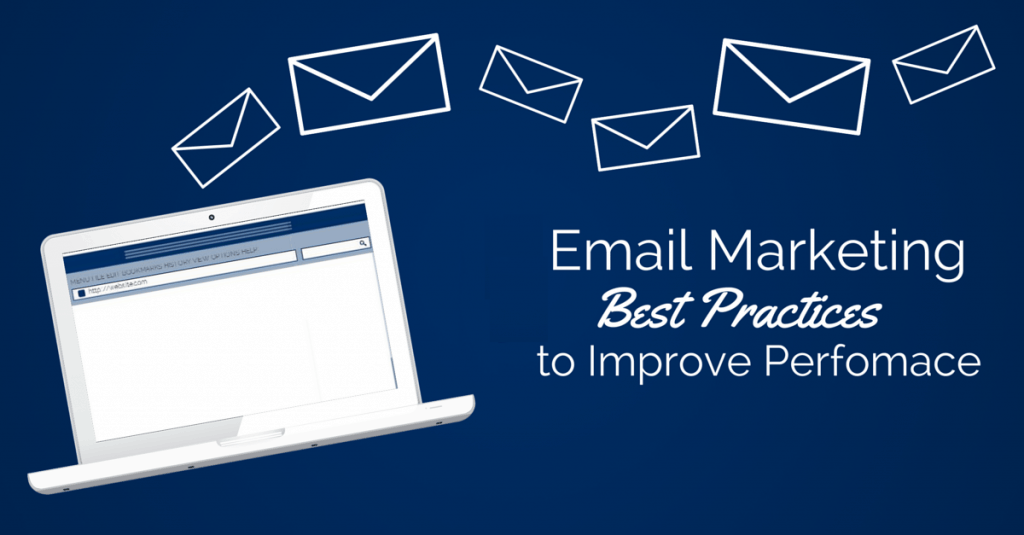 But any medal has its flip side: it is clear today that the dissatisfaction of consumers saturated with commercial e-mails is growing and that constraints, more and more numerous, are weighing on advertisers.
Is email marketing a victim of its success? Have professionals forgotten the fundamentals of relationship marketing and the good practices that make this channel a powerful tool?
Email marketing, a performance level that marks the pace:-
For advertisers, email is an attractive channel with multiple advantages:
Economical, it allows large-scale marketing campaigns at a low cost;
Efficient, it offers a speed of execution to set up marketing actions in a very short time;
Relevant, it is a targeted tool and guarantor of performance, if it is associated with qualified data;
Measurable, it is today one of the only ones which make it possible, in acquisition as in loyalty, to generate measurable results on the effectiveness of the campaigns – of the deliver ability in the mailbox of the recipient until the possible transformation.
If the mail is acclaimed by advertisers, it is also by consumers: consulting e-mail remains their first motivation when they connect to the Internet. Following the receipt of a commercial email, nearly 50% of Internet users say they buy online, and 17% prefer moving to the store (Source: EMA study – SNCD and Acxiom). These data confirm the impact of email marketing in the act of purchase: from the moment a personalized email offers the final consumer offers in phase with its expectations, emailing makes sense.
Nevertheless, two figures qualify this statement and must challenge the professionals:
Only 15% of commercial emails are read by their recipients.
63% of Internet users unsubscribe from an email because they receive too many offers from the sender (Source: EMA study – SNCD and Acxiom)
In fact, these figures translate into a drop in the performance of email campaigns, concretely materialized by the decrease in opening rates, clicks and transformation.
Market reaction: an inappropriate volume strategy:-
To prevent their growth from suffering from this drop in performance, the actors of the emailing have reacted by setting up a logic of volume. This resulted in an increase in the number of emails managed via direct or indirect address collections – not always done in the rules, an increase in the frequency of mailings with a stronger solicitation of Internet users, and a protection of the price of the lead.
This strategy is the cause of various problems that advertisers and email professionals face especially if you are a serial entrepreneur how to indulge in multiple businesses and needed email marketing for all of your startups. The first of these being the deliverability of commercial emails. In 2011, 5.3% of emails were sent directly to the Unwanted Mail folder and 10% were blocked by ISPs.
The second challenge concerns Internet users. This voluminous approach has accentuated their feeling of over-solicitation: 1/3 of Internet users say they receive on average more than 10 unsolicited emails or spam, per day (Source: Usages & Trends of online personal communication – SNCD 2010).
From these two issues stems the crucial one from the reputation of advertisers. Following complaints from Internet users, some brands have been "blacklisted" by ISPs, the name of the brand may become a keyword spam filtering …
And for an advertiser, a negative image can only be detrimental or even disastrous for his campaigns.
In summary, the report is that of a vicious circle! The drop in performance of emailing leads to the increase in volumes which reinforces the dissatisfaction of Internet users. This dissatisfaction itself generates a drop in responsiveness and a loss of confidence for the brand, giving it a negative image that tarnishes its reputation. Hence less efficient emailing campaigns …
If marketing professionals and advertisers do not react, this situation will not improve. Today, emailing is at a turning point in its development. Let's put it back on the road to a more virtuous model, simply by returning to the very foundation of relationship marketing: the right offer, the right customer or prospect, at the right time and in the right channel!
Return to fundamentals to revive performance emailing:-
A priority question, therefore, arises at this stage: is email marketing properly used? It turns out that many advertisers use email only as a medium to reach a large audience very quickly. But do not forget: when email is associated with a qualified data and generates one, it becomes a powerful tool for direct marketing.
It is therefore essential to return to the best practices of emailing, keeping in mind the major challenges for an online advertiser: generating a qualified audience, turning a prospect into a customer and developing customer value.
To achieve this, there are basic rules to respect and techniques to implement, from upstream to downstream of an emailing campaign:
1- Segment its databases and improve its targeting
2- Maximize the value of its prospect and customer bases thanks to deduplication
3- Work and look after offers and messages
4- Optimize reminders and control the solicitation
5- Analyze your actions to optimize your ROI and reputation
If email marketing is still at the heart of advertiser campaigns, it needs to be coached and managed to be effective. We know today: the volume approach is a decoy against the fundamentals of relationship marketing. This practice only removes the consumer from the central place he must occupy in any marketing campaign. In order not to endorse the decline of emailing, restoring a sustainable model, based on good marketing practices, is, therefore, a major challenge for all stakeholders – advertisers, agencies, and consumers.