There has been an increase in the number of road accidents. One primary cause of such occurrences is reckless driving. Some drivers will speed or even pass other vehicles carelessly at dangerous points.
Drunk driving is also another leading cause of road accidents. A number of measures have been taken by most governments to curb the spate of accidents on their roads. Those convicted of traffic offenses are subject to hefty fines or long jail terms.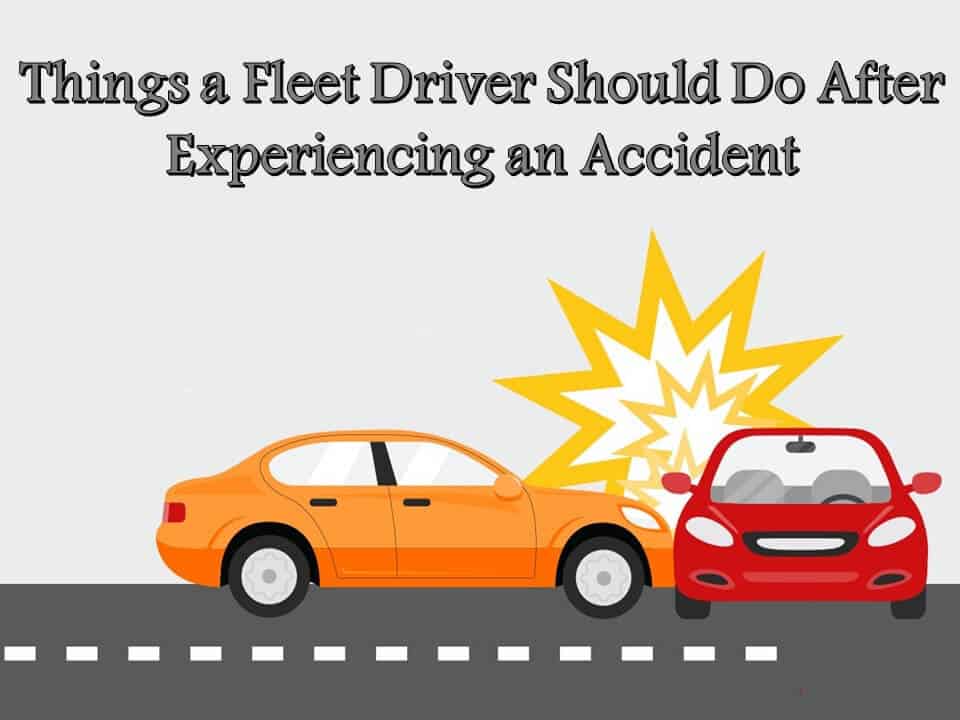 Fleet managers have also taken other measures like the use of advanced equipment to curb the number of accidents in their fleet. Tracking devices and other technology help warn drivers when they are speeding or of impending danger on the road.
Visit https://www.eyerideonline.com for some of the best cameras and devices that can be used for fleet management and safety. There are several things fleet drivers are advised to do when they are involved in a road accident. They include the following tips.
Stay Still
Drivers are advised to stay still and not move their vehicles after being involved in an accident. Don't move your vehicle from the exact scene of the crash unless instructed by the police or someone else in authority. Also, don't move when you are in a critical condition. You can move when you are in good condition and want to give another person involved in the crash first aid. You can also rescue yourself from any impending danger after an accident.
Stay Calm
You have to remain calm before deciding to take any action. Some people at the accident scene may force you to do certain things, and this can land you in danger once investigations of the accident begin. Do not admit to any fault or provide more information than required for insurance purposes to anyone other than the police.
Secure the Scene
If you are still in good condition after an accident, you are advised to secure the scene of the crash. You can switch on the hazard lights or use the different warning signs you may have in your vehicle. They should be placed both at the front and the back of the site of the crash to warn oncoming drivers.
Medical Help
You may need to seek medical attention from a nearby hospital. Make sure you always have the hotline numbers of different paramedics on your travel route. Fast medical assistance can help save a life and reduce the number of casualties.
Talk to Your Employer
Fleet drivers are advised to contact their employers and inform them of the occurrence. Give them in-depth details of everything that happened so that they may know what action to take. They can use the information you provide them for their insurance claim.
Photos
A fleet driver should also take pictures of the scene and even inside the vehicle. One should be able to account for all the passengers they transported. You can use your phone or always take a camera with you. The photos can be of great significance during the investigation.