In the past, getting a degree was something that made you stand out. This was because relatively few people went to college, so if you had a degree, it put you above and ahead of the competition when you were looking for a job. Things have changed in the intervening years, and now studies suggest that as many as a quarter of all adults in the US go to college and obtain a degree. It's a lot more common than it used to be, in other words, which means it's no longer something that makes you stand out. So, is it still important? 
It's a good question. Understanding whether obtaining your bachelor's degree is still a valuable thing to do is something that needs to be answered before you apply for college and start working on obtaining your qualifications. It is especially important if you take into account the student loans that are involved – no one wants to pay for something that's not worth anything.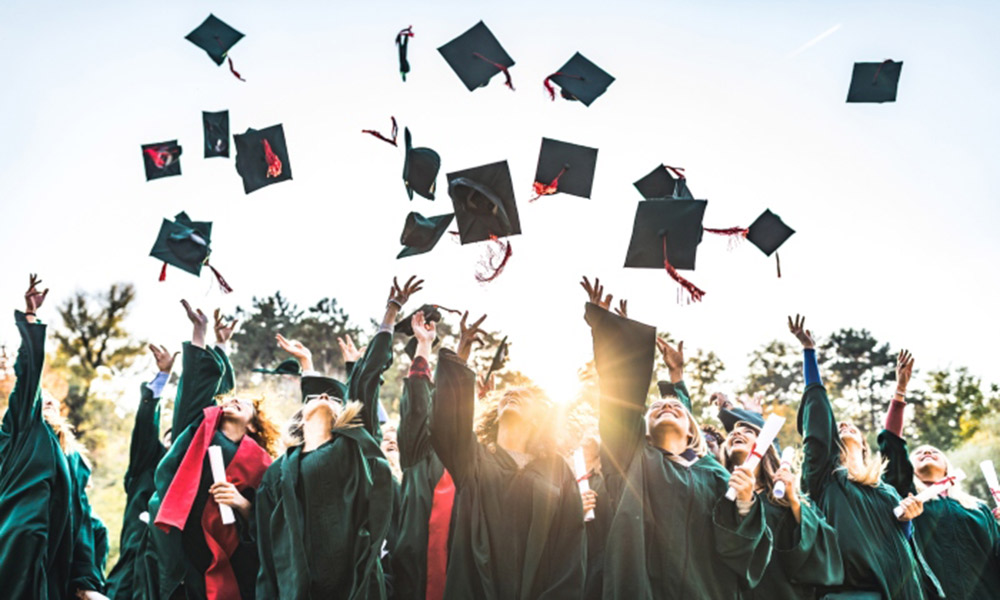 The answer to the question is not always an easy one to fathom because it will depend on the person asking it to some extent. However, in general terms, the answer is that a college degree is still worth something and is still something to be achieved that will make a big difference in your life. Read on to find out why this is and what the benefits of having a college degree really are. 
Increased Job Opportunities 
There is one thing for sure: having a college degree means you'll have many more opportunities to find work than if you didn't have one. This is because employers hold bachelor's (and master's) degrees in high regard, and it's something that they will specifically be looking for when they are hiring. If you have a degree, you'll see there are many more jobs you can apply for when you start searching. These are jobs that would have been inaccessible to you if you had no degree – you simply wouldn't have been able to apply for them or, if you did, it would have been a waste of time, as the employer would see you had no qualifications and not invite you for an interview. 
What's very interesting is that it won't just be the careers that require degrees in a specific subject that will be open to you; all careers that ask for a degree in general will be. In other words, sometimes it doesn't matter what kind of degree you have or in what subject; it's simply the fact that you have one that counts. This means the job market expands considerably for you, giving you access to jobs you might not even have thought of before but that would actually suit you perfectly. 
Preparation For A Specialized Career
The job market is always changing, and thanks to technology, it's changing more and more quickly in the 21st century. There are many fields that are expanding rapidly, including technology itself, education, healthcare, and more. When you get a bachelor's degree in one of these subjects, you will be able to learn something much more specific for your career, and this will help you in the future. 
As we've said above, some careers don't ask for a specific degree, but others will, and if you want to get into those careers, there is no choice but to work for that degree. This is a positive thing. Whether it's a career in tech or one in the ever-changing world of social work, you'll find that when you have a degree in that topic, you have a much better base for learning. Students who have obtained their bachelor's degrees are often much more inclined to do additional learning by themselves, ensuring they are always up to date in their chosen career, and this will help them get even further. They are used to learning, and they automatically keep doing it to the benefit of themselves and those they work with. 
Increased Marketability 
The job market is a very competitive place, and it's crucial to find a way to stay in demand so that you don't have to settle for a career you don't want or enjoy just because it's all that was available to you – if you do that, you will be miserable, and it could even lead to mental health issues. It's clear that you need to make yourself as marketable as possible if you want to have the choice of the career you want. 
When you consider that many of the newly emerging careers, and those that have always existed but that are taking the future seriously, will require a degree of some kind from each of their workers, it's vital that you have one in order to be able to compete and make yourself as marketable as possible. 
How does this help you, though? Surely this is just leveling the playing field and ensuring you are able to apply for the jobs you want, not doing anything to make you stand out? Actually, you are able to stand out. Remember that when you obtain your degree, you won't just be learning what you need to know for your career; you'll be picking up all kinds of soft skills or transferable skills too. From good communication to time-keeping to research, these are all things that will help you to stand out if you can ensure you mention them on your resumé and talk about them in your interview. Having the technical knowledge to do a job is one thing, and a degree will give you that, but having these additional skills that mean an employer can trust you to have common sense and do the job using those skills could be priceless, and in this busy marketplace, it might make all the difference. 
Increased Earning Potential 
If you want to know why having a degree is important, even if you're not sure it's the right thing for you, or you don't even know what career you want to get into, just take a look at the earning potential for graduates. It's an easy thing to do – go to any job board and pick two relatively similar jobs, one of which requires a high school education and the other which requires a degree. Then look at what those jobs are going to pay. It will be clear then why a degree is important and will help you in your life; the job that requires its candidates to have a degree will pay a lot more than the other. 
If you want to have increased earning potential, you'll need to have a degree. It's true that you'll need to pay for that degree in the first place, but when you consider the additional money you'll be making when you're done, you'll see that this is an investment more than anything else. 
Economic Stability 
The economy goes through stages. Some of those stages are stable ones, ensuring that people are able to earn money and that the cost of living is not too high. Then a change will come – it can come from anywhere for any reason – and the economy starts to wobble. In the best scenarios, this won't last for long, and although there will be an increase in prices in general, they won't be too high to deal with. In the worse cases, the cost of living will rise dramatically – high and fast – and it will leave many people in perilous positions. Jobs will be lost, and savings quickly used up.
Although having a degree won't mean you are immune to these problems, it can be helpful. If an employer has to make redundancies due to the cost of running a business being too high, it will usually be the people who don't have degrees – and, as unfair as it might sound, aren't as valuable to the business – who will be let go first. Equally, even if you are made redundant, because of the many reasons listed above, it will be easier – although potentially not easy depending on the state of the economy – to find a new job. You'll be in a better position than someone without a degree going through the same unfortunate situation. You can also add that because you will have earned more during your working life, you should have a larger savings pot, which will also help if you find you are out of work. 
Better Advancement Opportunities 
What do you want to do with your career? If you're like a lot of people, you'll want to work hard and advance to become a manager or leader in some way. This is something that is easier to achieve if you have a degree. 
There are a number of reasons for this. Firstly, it shows you understand the industry you're working in, and specifically the job you're doing. Secondly, it can put you in a better position in terms of the other candidates (although, as we've said, this will depend on their qualifications and is not something you can entirely depend on by itself). Finally, it means you can show your employer that you have the additional skills mentioned earlier and that you are dedicated to your career. All of these things combined mean that you can enjoy promotions and better jobs once you have gained the experience to add to your degree qualifications.
Follow – https://shiftkiya.com for More Updates