Whether you're a homemaker, a working parent or a bachelor, you probably know not to underestimate how a washing machine can make or break your daily routine. If you put a load in right before you leave for work, you want to ensure they'll be dry, fresh and tangle-free by the time you get home. Moreover, when you're washing a load of delicates like bed sheets or saris, you want to ensure they're going to be washed and dried uniformly, and also not damaged by water pressure or a tumble setting that is too harsh for their respective fabrics.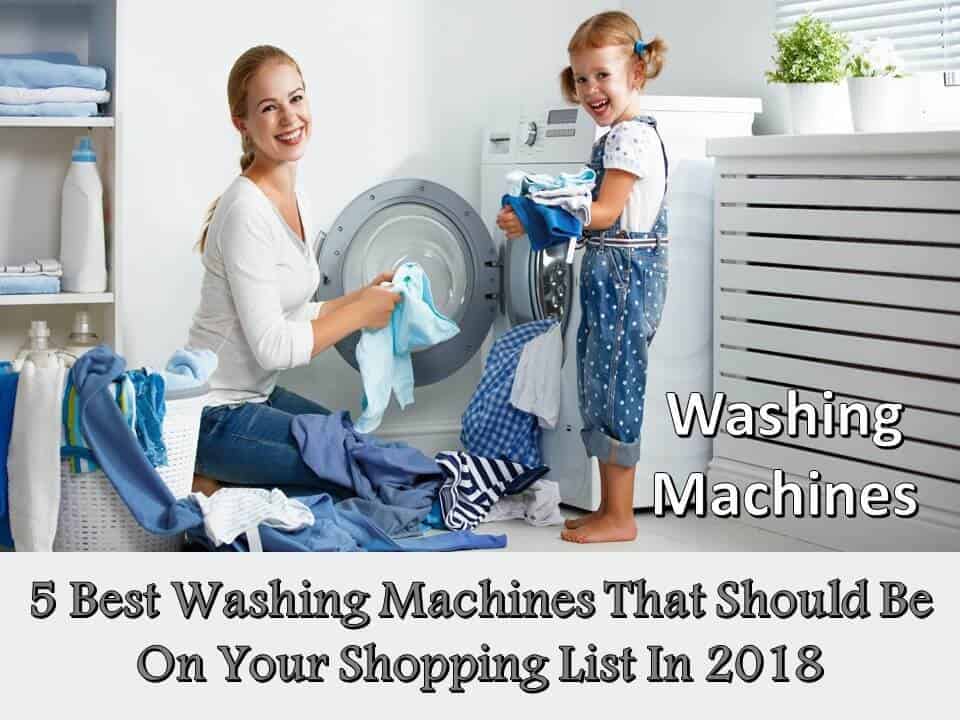 Whatever your requirements for a washing machine, there is no dearth to choose from. From fully automatic top loading washers that can sense and respond to different load types to environmentally-friendly front-loading ones that can save not just water and energy but also money in the long run, washing machines have evolved to be more than just an appliance—they're an asset to the modern home. Finding the machine that's right for you may seem like an impossible task with all the choice that's available, but don't let your budget be the reason you're holding back. Thanks to the Bajaj Finserv EMI Network, you can convert your one-time purchase into manageable No Cost EMIs for 3 to 24 months, starting as low as Rs. 899. The EMI Network has over 60,000 partner retailers, with more than a million products, including the top washing machine brands, to choose from. All you need to do is swipe your EMI Network Card and you're all set to take your washing machine home, without worrying about breaking your monthly budget. Even if you don't have a Card, Bajaj Finserv's partner retailers have instant financing options available in-store.
Getting your finances in order is easy; the challenge lies in choosing from an increasingly competitive range of world-class washing machines. We've put together a list to help you zero in on the one that best suits your needs.
LG 11kg T1084WFES5
This mammoth from LG is perfect for large families not only in terms of it's capacity but also in terms of its varied functionality. The machine's 6 Motion Technology is a unique mechanism that combines water power and the rhythm of motion to imitate 6 different types of washing motions: scrubbing, rolling, stepping, swing, tumble and filtration. Overall, this provides significantly cleaner, less damaged and less tangled clothes. What's more, the direct drive motor functions without a belt, making it a lot more durable, powerful, and thankfully, a lot more quiet as well.
Whirlpool 7kg 360-degree Bloomwash Ultra 7.0
Whirlpool's 7kg fully automatic top-load washer is a standard function model but goes far beyond in terms of intuition and usability. The unique 6th Sense Tumble Care mechanism senses the load and distributes it with a blooming, 360-degree motion, so each load gets the unique attention it deserves. An in-built heater ensures that even the toughest stains dealt with, and germs and bacteria are completely eradicated. What's more, the rinse and dry function mean you can throw in a load before heading out for the day, and rest assured it will be clean, dry, and fresh by the time you get home.
Panasonic 6.5kg NA-F6FXY Foam Premia
When it comes to additional convenience features, this top loading washing machine from Panasonic goes the whole nine yards for a fully customizable washing experience. The machine lets you adjust the water level, spin time, wash time and number of rinses to suit the size of your load, so you're saving water, time while still ensuring your clothes get a good, clean wash by the end of it. What's more, the in-built anti-bacterial system and anti-tangling system are just a few of the many water treatment features that give you that extra sense of freshness.
IFB 6kg Diva Aqua SX
This front loading washing machine from IFB is the best when it comes to value for money. Equipped with an Aqua Energie water treatment system, the machine dissolves detergent a lot faster, so that your clothes have a softer, cleaner, suds-free finishing cycle. The crescent moon grooves on the drum prevent fabric from sticking to the sides, and the automatic balancing system makes sure all clothes get equal attention during the spin. For everyday loads, the IFB is most definitely the way to go.
Bosch 7kg WAK24268IN
This model's most unique feature is its 1200 revolutions per minute spin cycle, which is balanced out by its Variodrum mechanism that ensures a quick, clean rinse. The water- and time-efficient Super 15 function lets you wash lightly-soiled clothes, or smaller loads, with the same thoroughness as a larger load, albeit in a more environmentally friendly way. Another feature to note on this model is the Varioperfect mechanism, which uses about 20% less energy than a standard washing machine—so not only will it save you time, water and money, it will also help lower your carbon footprint in the long run.
Finding the right washing machine for your household is no easy task with the range of choice at hand, but paying for it has never been easier. Now you can bring your washing machine home in no time without breaking your monthly budget by shopping for it from the Bajaj Finserv EMI Network Card on easy EMIs.
With Bajaj Finserv's variety of pre-approved offers on the home loan, personal loan and EMI finance, getting access to fast funds is easy. Simply some basic details to see your pre-approved loan offer and you're set to go!