Do you have serious allergies? Do you suffer from inflammation, blisters, running noses and chronic sneezing when subjected to certain food or environment? Then you may suffer from serious condition of allergies. Allergies are not to be taken lightly. They are serious life-threatening issues that can cause heart attacks and chronic breathing trouble and infections. Allergies are caused when a foreign harmful substance enters your body and manipulates the working conditions.  The immune system of the body overreacts to the allergen (foreign substance) by producing Immunoglobulin E antibodies. These antibodies travel to various cells that release histamine and other chemicals, causing an allergic reaction in you. In serious cases, they may create a condition called anaphylaxis.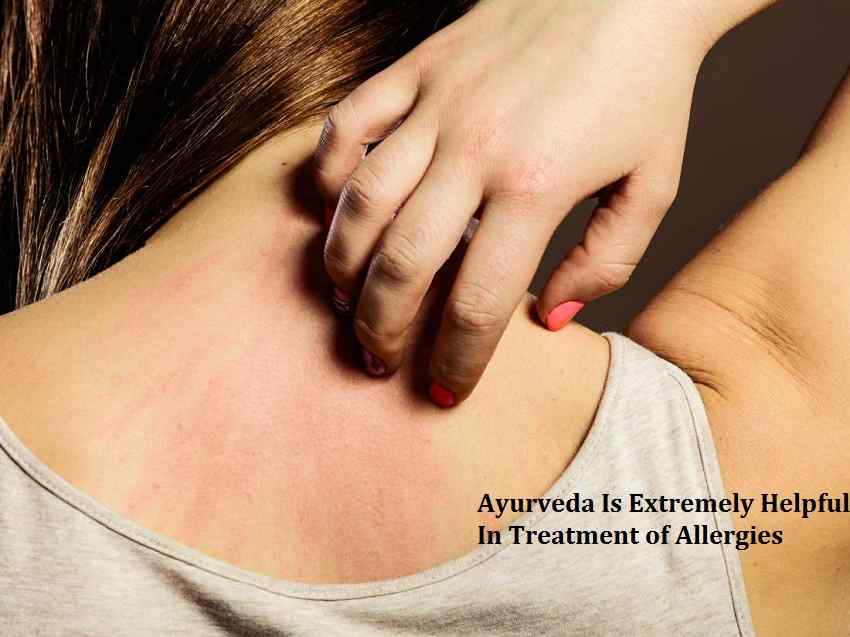 In most cases, you are required to consult an allergy specialist. An allergist or an immunologist can diagnose the problem and help you in getting proper treatment. Alternatively, Ayurveda is also a very safe method of removing allergies. If you want to stay away from expensive antibiotics and allergy tests, then herbal medicines are highly recommended. Plant-based medicines are the newest trend among patients offering healthy alternatives. You can easily look for the top ayurvedic products for your problems or consult a herbologist.
Types of Allergies that are Commonly Seen
Many allergens can be classified which cause allergic reactions. They are:
Dust.
Pollens
Food.
Weather.
Insect stings.
Mold and fungi
Latex
Certain medications and drugs.
Animal fur, dander or saliva.
Symptoms of Allergies
Based on the type of allergy you can experience different types of symptoms. For example, if you have food allergies you may face skin rashes, nausea, vomiting, swelling and more. Extreme cases of a food allergy may cause your throat to swell up thereby interrupting the flow of air to your lungs. Dust and pollen allergies are associated with excessive sneezing. Many people experience allergies in certain seasons like spring or autumn when the weather is changing. The sinus is affected by severe headaches and fever. Insect sting can be quite dangerous and can cause inflammation in the area of the sting. Mold and fungi cause skin infections. Patches of skin can become red and itchy. Some experience burning sensations. You can also develop eczema and another contact dermatitis. The most common allergen we hear is a cat allergy. Almost 45% are estimated to have allergy from animal skin and fur, especially cats.
Medications of an Allergic Treatment
Physicians who treat allergies instant prescribe antibiotics tablets and injections. However, antibiotics are known to be quite harmful with side effects like hair loss, headache and more. Instead many probiotic medicines are available which comes without side effects. They can be herbs and leaves from plants and even Ayurvedic tablets. You can visit a Herbalogist or your local Ayurvedic shop for some guidance and get your educated on various medicinal plants. You can also buy ayurvedic products online and get them delivered at your doorstep. Online purchasing facilitates discounts and door delivery of products at an affordable price.