Before the process of search engine optimization can begin, there is another process that happens behind the scenes. It is not known by most of the beginner bloggers but it comes under consideration when they don't seem to be visible on search engines. Remember that there is a difference between ranking on search engines and being visible there. And while search engine optimization is the use of various factors, including both content and technical, to rank higher on search engines, the process of Google indexing leads to being visible on search engines. With prepostseo indexing tool, now it's become so easy and fast to index a site.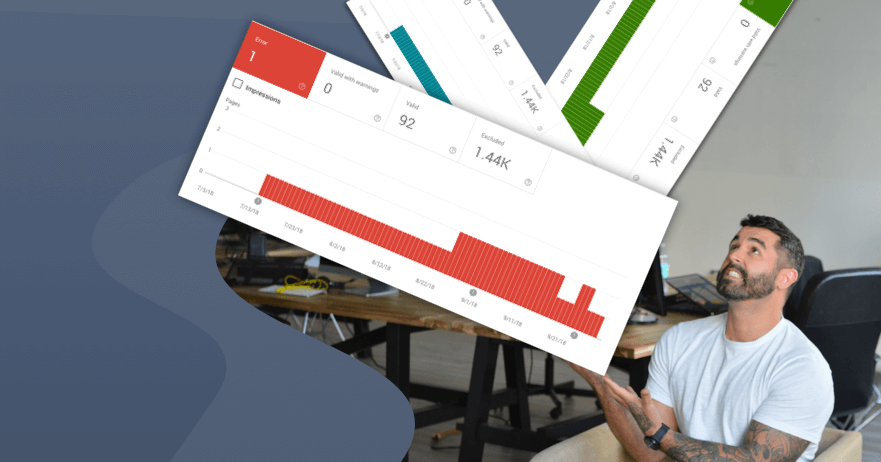 People often ask tips on getting indexed on Google faster and easier. However, very few people know the truth of it. Here is how Google indexing works.
What is the difference between being visible on Google and getting ranked on Google?
When you make a Google search for cats, there are tons of websites that will show up. There may be up to 50 pages of links to different websites. However, Google has mechanisms that sort out what website you see first. It is not random. The websites that rank on the first page gets the most views. They make the most money. Therefore, the struggle for ranking on the first page of Google goes on and on. People are less likely to visit the 25th or 29th page of Google. This is why Google must choose wisely what websites to rank first. This is important and this decision is made through Google's various algorithms. By understanding these algorithms, SEO experts create strategies that help us in ranking higher on search engines.
Also Read: 7 Tools to Analyze your SEO
On the other hand, there are websites that are not even eligible to rank on search engines. This means that no matter what page, your website will simply not show. This is because you don't have an entry in Google's database. This entry is given through the process of Google indexing which we are discussing today in this blog post.
What is Google indexing?
The job of a search engine is pretty risky. It has to be as precise as possible. When working with all the websites on the internet, it gets less than a second the pick and show the visitors what websites match the keyword they just searched the most. It is an important job they are doing there. In order to make this job more organized, search engines have databases to maintain. These databases contain all the information from all the websites and pages that they can show in search engine results. Whenever you make a Google search, Google has to browse its database and not the web to show you results. This is an important distinction to remember. Google has a recruitment process for these databases. For a website or webpage to enter Google's database, it has to go through the process of Google indexing and crawling. Google owns an internet bot called Google crawler. The job of Google crawler is to browse a website and its various pages. Then the bot sends this information to Google's database. This is where all the information is recorded. This recording of information is called Google indexing. The process of Google indexing ensures that now you will be visible on search engine. If someone types the URL of your website in Google's search tab, your page is bound to show.
How to check if your website is indexed by Google?
The funny thing about Google indexing is that there is no official notification by Google that tells you that your website is indexed. It is funny but fair enough. Google can't and is not bound to let everyone know. This is because not everything that shows up in search engines has a business in SEO. Plus, Google has a huge database. There is no time limit either. There are cases that show that Google indexing can take any time between 6 hours to 6 weeks to show results. But you can keep checking if your website was indexing. To do that, you can use an index checking tool. Over there, just enter the URL of your website and the tool will do the rest of the job for you. The report will be shared with you. The great part about using an indexing tool is that you can check to index for more than one URL at once. Some tools let you choose up to 5 URLs. On the other hand, you can also make a Google search to see if your website was indexed. Type 'site: yourURL.com' and hit enter on Google. All the pages of the URL that you entered that are indexed by Google should be shown in the results.
How to make the process of Google indexing quicker?
Like mentioned before, there is no real solution to it. But then also, not a lot of people face the issue of Google indexing. Google's internet bot is fast and advanced enough to make sure that almost all the websites get indexed on time. However, there are a few steps that you can and should take in case there is a delay in your Google indexing.
Get a sitemap
Just like the term indicates, a sitemap is a blueprint. This blueprint belongs to the website. It contains all the information about the pages on a website in coding language. When Google crawler enters your website, an XML sitemap makes it a lot easier for the crawler to navigate through your website. This can help assist the indexing process. You can use a tool online to create a downloadable XML sitemap for your website within seconds.
Report to Google's Search Engine Console
The search engine console by Google is a web service by Google for webmasters. On there, you can ask Google to do a crawling of your website. This should help report the case to Google and should solve the issue as soon as possible. All you have to do is to enter the URL of your website on the console page.