What are the most common questions in your head for your Android Devices? Like I have come across many questions like "My Android phone hangs a lot", "how to speed up my device?" etc. Let's answer all your question related to your android speed boost.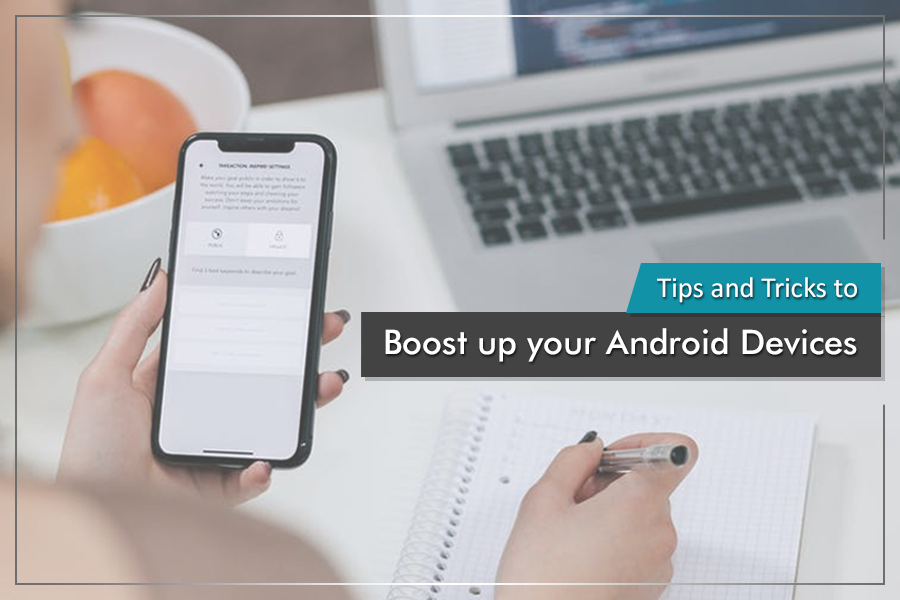 Every android user's dream of using it as if it is new with all the availability and speed boost. Using the device on a daily basis makes it slow processing device and that's what I am here to discuss about the tricks and tips to solve these problems and boost the speed of your device.
Best tips and tricks to boost up your Android's speed and Performance:
Uninstall All the garbage apps, keep the daily based used apps
Almost, every guide you'll read related to the Performance of an Android device will suggest you clear up the non-used apps, doesn't it sounds obvious? You wouldn't like if your home is full of the things which are unused. You would like to clear it as soon as possible and the same goes with your Android device. Just because, apps are free don't stuff it into your digital home device.
Clear App Cache
Even if you are not using some apps on a daily basis, they are still important to be on your device. The apps like hotel and flight booking, food ordering and many more come to this category. No need to delete it but still you can try to clear out the app's cached data. Clearing this out can help the app to run smoothly and chances of an app are less to crash. So, that can help your device boost your app performance.
PS: Clearing app cache many times can delete the preferences saved by apps
Clearing system storage for several times in a day
Android almost closes unwanted processes it's own as it has excellent task management skills. But what if your device is going through the scarcity of RAM?
Today, every launcher comes with the option to free the system memory. And if your launcher doesn't provide you this option then you should consider installing some memory cleaning app. Not talking about the apps that promise to faster your android phone by running in real time performing cleaning operations. It will rather make your device slower.
To get the instant performance boost clear up your smartphone's RAM.
Use "Lite" versions of an app if possible
The apps like Facebook, Twitter, Messenger, Opera, etc. has the lite versions too. These Lite versions are designed for entry-level smartphones and for the users who like to keep the things simpler.
The Lite version apps not just only boost your smartphone's performance but it also helps reduce your data bills.
Regular Updation
Every updated version of Android comes with some improvements. Upgrading your device can do wonders and boost performance and speed if your vendor releases one.
With the case that your device maker built your phone and just forget that it exists any more than you can look over to the custom ROMs for the Android device.
Customs ROMs usually comes in the category of Android performance tips for experienced users.
Too Much Updation can be harmful
Every guide suggests to keep updating your android regularly but everything has its downside. If your device is few years old and has less storage then upgrading it to a newer version would demand extra resource. Your device storage could even shrink down to the limit which can mess up with your daily routine and that results in new android with essential apps.
 There are still many tips and tricks that can help you boost up your device performance. Others are listed as:
Think twice before you install any app
Format your SD card
Update apps only over Wi-Fi
A simple restarting device is sometimes the solution
Store the data on the cloud and free up your internal storage
Don't stuff up your home screen
Install up your apps in internal storage
Try more Launchers
Reset your Smartphone
            Conclusion:
I am sure you would get the required results doing the tips and tricks I have mentioned. Try it out. After boosting your device performance you would feel like using an all-new smartphone. Think before you install any app because many mobile app development is done just to spy on you and your activities, they can control your device and fetch your confidential data without your permission. Be very careful.