They say change is equivalent to a breath of fresh air, but when the home renovation is concerned, it can be very intimidating. Therefore, if you don't have a proper plan in place, the home renovation will become more challenging with time. One of the biggest mistakes that homeowners make is when they hire the wrong people for the remodeling task. Because many firms are offering home remodeling services, finding the best one can be daunting. As with the other important things in life, it is recommended that you go through in-depth research to find the best contractor. After all, everyone wants to see their dream home being built in the best way possible.
So how do you find the best home contractor? Here, we will walk you through a few tips to find the best person for this major task that will have a profound impact on your lifestyle: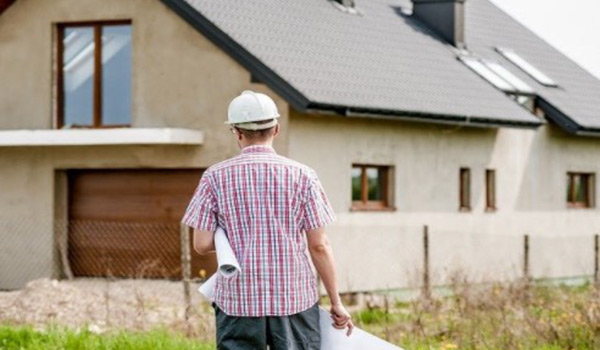 Explain Your Home Remodeling Project
Before you request a free quote from a prospective contractor, you should have a clear idea of the home remodeling. It might sound awkward, but many homeowners end up changing the design to fit in how the situation has unfolded. This causes the project to go over budget, and people run out of money. Once the contractors fail to deliver the results on the agreed date, the homeowner starts fighting. Therefore, if you have a plan in place, it is best to communicate it to the contractor to know what has to be done.
Check the Online Reviews
There's no shying away from the fact; the internet has changed the dynamics of how we look for products and services on the web. With over 81% of people looking for a product online, the importance of online reviews should not be overlooked. Many firms will also invest in online Netreputation so that they can woo clients. So don't forget to sift through the customer reviews as they will make you understand the pros and cons of working with a certain construction company. You'll find a vast array of opinions of the homeowners who have gone through the process of home remodeling already.
Ask People Around You
It is always a good thought to consider referrals. It is organic for anyone to switch to friends and family members when it comes to asking about the best contractor in town. Because home remodeling entails the investment of lots of money and time, everyone wants to rest assured about the choice that they will make. So we recommend you to ask people who live in your locality. They will give you the best advice on hiring a home remodeling contractor. Luckily, most homeowners have a pleasant experience of working with such people, but there's no running away from the rotten apples of this industry.
See if The Contractor is Busy
If the prospective contractor is busy, it is a good sign. Most top-notch professionals are usually busy because they are flocked with several requests in a month. This means you will have to wait for a couple of months to get your work done. So when you consider making such a big investment in your home, it is advisable to wait for fr sometime to get in touch with the right contractor. On the contrary, rushing things through and making the wrong choice will only put you at the receiving end of the damage. However, you still need to look for other options and see if waiting for a certain contractor is worth it or not? Home remodeling is a major job and takes up a lot of time, so hiring the best contractor will easily add value to the property.
Follow – https://shiftkiya.com for More Updates