Technology advancement and security are riding on the advancement to a whole new level. Network getting hacked even though security system is continuously updated, housebreaking even though security system is being implemented. So many issues of housebreaking and hacking taking place in the world. Why is that so?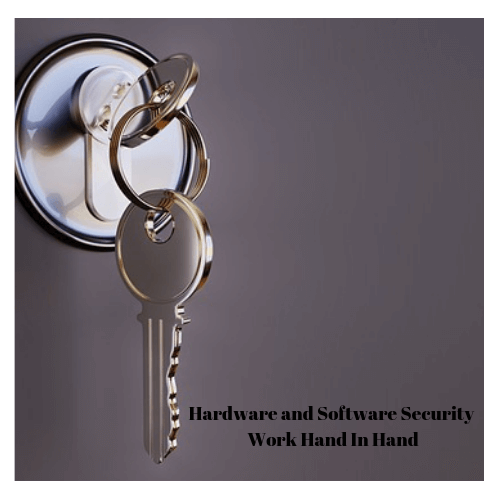 Also Read Things you should Avoid While Surfing to Maintain Security
The smart home creates an alternative for housebreaking. Why do I need to picklock when I can unlock your door by hacking into your network and opening your door through the network? Why do I need to hack if your asset is not well secured? I just walk in and retrieve it that's all I need.  Can you see these two situations? In the past, we are just looking at smart homes but now the digital district is coming out this will have a bigger impact on the security market.
Having hardware security but no Software security
You can have the best hardware security but do not have software to help protect your network. Nowadays, all security system is connected to your network. Without proper software security, they can be easily tampered with to create a breach. Here is some example of hardware security.
Security Camera (CCTV)
CCTV is connected to the network so you can remotely control the CCTV and receive an alarm if there is a break-in. What if you do not have a software security system to protect it? I can hack into your system and disable your alarm. Without an alarm, I can continue to take everything from your workplace, home or other relevant places without fear.
Check out some proxy sources which can provide online security and anonymity while surfing at https://proxy-rarbg.org/
Intercom system
This is the worst thing to have if your network is not secured. Why? An intercom system is linked to your door entry and you can allow entry through this system. The new intercom system can be connected to your network and allow you to view and even give instructions to your visitor, customer or client. It also comes with a door open button for you to allow access into your home or workplace. With this being hacked, why do I still need to picklock? I can just walk into your home with the door open wide.
Burglar Alarm System
Some are connected to the network while some send alarms by messaging. It usually works with a motion detector and door/ window magnetic contact. It will trigger the alarm when the motion detector detects a movement or magnetic contact get broken. When you leave your home or workplace you will have to arm the alarm and disarm it when you reach home. What if the hacker is able to disarm it without you knowing?
As you can see Hardware Security cannot do without Software Security. What about the opposite?
Having Software Security but no Hardware Security
Is this good? Software security protects your information stored online. It is a must-have as everything is going online now. In your free time, you will be surfing social media like Facebook or others. All your work documents will be stored online. Some companies allow work to be stored in the cloud so people can work at home.  All this will require proper software security to protect it. What will happen if you only have software security?
Breaking in
This will be an obvious one as nothing is guarding your workplace or home. Raiding your house off all your thing. Information is kept in your company server and others can just go into retrieving your hardware. Yes, you protect it with the right firewall so others can't access your confidential information. But they can just bring it back and slowly work on it. Worst case the security system will just destroy the information kept inside. Do you want this to happen? Coming home and office and notice it is emptied.
Losing of asset
Software security will protect your asset kept on the network what about assets kept offline. You are valuable, your document left on your office table? Many more physical items can be lost without hardware security do you want all this to be easily available by others?
Insecure
Feeling insecure at work or at home. Not knowing what will happen to your office or home as it is not well secured by the right equipment. You can't be carrying everything on you everywhere you go. Are you rich enough to hire someone to look after your asset when you are not around? Can he be trusted?
As you can see, you can't do with software security only too. We do not only have assets online but have assets offline too.
Conclusion
Everyone must have a budget for software and hardware security. Our assets can't be just online or offline. If we can I believe everyone will place your house online so you can just go home from anywhere. But that can't happen. We will require both to fully cover all our assets to keep us in the right mind that our asset is well taken care of.