Sometimes it would be good to use some techniques for better study. It is very obvious that night before the exam, students decide to study all night, check their phone to read the study-related texts, checking social media apps, taking the help of the internet and so on. But if one studies with some techniques, then he or she will not face any kind of obstacle in the exam as well as will get a good result in the examination. These tips and techniques will help you study better before the exams and with minimal effort. There are many students who look for an education loan for better study from platforms like the Big Law Investor. Thus, these techniques will help them to get a good academic result.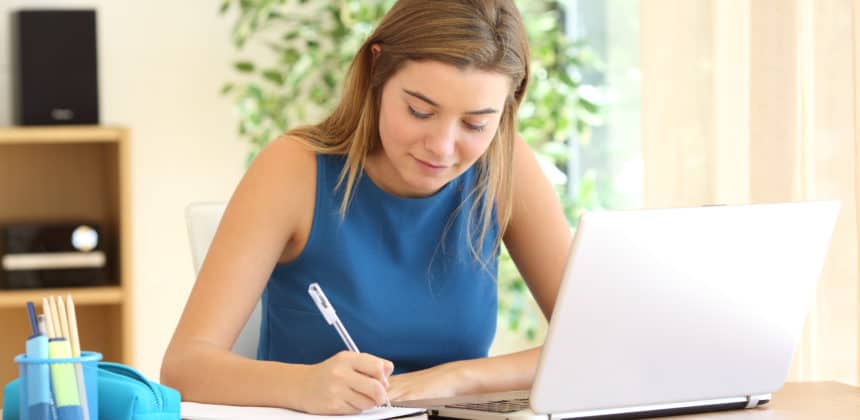 7 awesome tips for better study:
When You're Done, Stop – Once you, done with your entire syllabus, stop. Studying in a smarter way has been much better than studying for a long time. When you read the same thing again and again, then you will start forgetting what you have learned previously. So when you complete your syllabus once, then stop studying the same thing at the same time. If you want to revise, then do it at some other time.
Don't Try To Multitask While Studying – Focus on your study while studying. Don't try to do multiple things at the same time, when you are studying. It will distract your mind, and you will not able to remember the things that you are trying to study. Keep all the things at bay, when you are doing your studies. The professionals of educational consultancy also suggest that when you study, don't look for the other activities.
Take Breaks In Between – When you study, your mind is engaged. Hence, it will be good to take breaks between your study in every few hours. You can take a break of 15 minutes and do whatever you want in the break like singing, dancing, meditation, roaming, etc. Do the activities in which you will get relax. But ensure that you will back to your study after a short break.
Write Down What You've Just Learnt – The best option to remember is to write down what you have just learned. It is an old technique, but still, it is workable. When you write things, then you are able to remember things more precisely. It is not important to write complete answers, you can write important points.
Music Helps You Study Better – Music helps you a lot in your study, it will keep your brain active and alert. Classical music helps your brain grasp the study material much easier, if you don't like classical music, then choose some instrumental versions. Don't go for the other music, because you can stick with the song lyrics, which will affect your study.
Try To Study From Printed Notes – At the present time, students studying from smartphones or laptops, but it would be good to study from printed notes. When one studies from a phone or laptop, then there will be a chance of distraction by the activities like using social media activities, watching videos and so on. It is a fact that the brain processes faster when you read from the print notes.
Read, And Close The Book And Try To Remember – It is an old technique, but it is really effective. When you learned something, then close your book and repeat it to check whether you remember it or not. Through this, you can examine yourself that whatever you learned you remember or not.
These are awesome tips for a better study. Shoppingthoughts Guide School students, college students, or the candidates who are preparing for the competitive exam can use these tips or strategies for a better result.