We are living in a technological era. Everyone uses the technological devices in every field we can see the influence of technology. In olden days people thought technology will harm the mindset of youngsters but now we can see the positive side of technology. Not only youngsters but also old age people use technological devices for informative purpose and also for entertaining themselves. When we look at technology has brought massive changes and developments in every field. If we take the field of education we can see a miracle which was shown by technology. Now students and also teachers use technology for the educational purpose. It's really helped to enhance the teaching quality and also learning the quality of the students. Every parent tries to give best to their child. In olden days parents focused on educational system but now parents observe every institution and make a clear evaluation of the educational institution. They observe whether the educational institution is well occupied with new modern technology. Whether their child will get the quality education and all. The use of technology increasing day by day everyone uses the technology for the different purpose.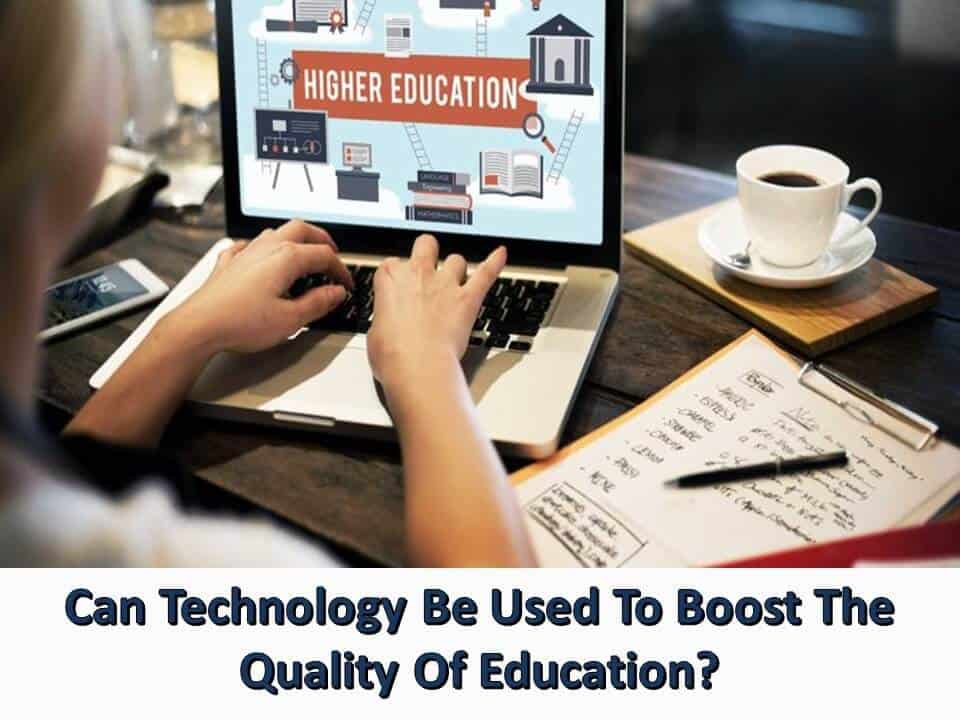 Smart classroom
Now we can see more than 80% of schools are declared as the smart class or digital classroom. It will help the students to concentrate on the particular subject. Smart classroom means the usage of modern devices in the classroom for the purpose of learning and teaching. When the students get real experience through technology it will make their learning process and they can concentrate on the subject without any obstacles. If they get real experience through technological devices they will show interest and it will make their learning process interesting.
Encourages good rapport with the students
It's not like an old method. Students generally get bored with the old method or traditional method of teaching. But when teacher adopts new method and techniques by using technological devices it will create a good rapport or good combination with the students. It will make the classroom more active and interesting. Students must like the teacher then they will naturally like the subject. They can receive what they need. So the teacher must adopt new techniques which will create the good rapport with the students. They will get involved in the classroom.
Use videos related to the subject
When the subject is difficult or complex one naturally students will not show any interest. But if the same thing the teacher explains through video clippings they will give some sort of concentration they will show some sort of interest. By this, the educational process will be enhanced and will help the teacher to attract the students to focus. They will watch and they will ask their doubt which will make the class more interesting and interesting.
They can learn when they want
It's the best thing that the technology offered. Students can learn when they are free and have interest. If they are sitting in a bus top railway station or at a park they can learn with the help of technological devices eBook or tablet. These are innovative devices by technology. They can watch lecturing related to particular topic hear it again and again without any kind of shy. Comfort level is increased in this type of learning. It will help to enhance the educational process.
Online learning
It's the best way to get educated. People dream of getting an education but at some point, they drop their education and turn into professional life. So in such cases, online learning or open source is very helpful and makes the educational process spread all around the world. They can select the course now open course offers numbers of professional courses which are very helpful to the youngsters. They can get materials online and they can get online lecture class and they can hear to the lecture when they are free. They can learn while earning. Now, this course is established as valid and it's very helpful to reach out the education.
Helps students in writing sessions
In this new era, everything has changed and the educational process also likes that. Now we are not following the traditional process we have developed and brought some basic changes in the educational system which is necessary. Now students have to write the number of projects seminar have to research on a particular topic they have to take a class and it's not easy one. The materials information's are not enough and sufficient for the students in such cases they can depend on technology. They just have to search the particular topic and browse they will get all necessary related information's on it. This is very helpful and useful to the students. It really helped the students to be independent and be confident.
So in every sense, we can say that technology has helped to enhance the teaching-learning process. Teachers must be well equipped with new thoughts and they must use technological devices in the classroom to make the learning process interesting and attract student's concentration and focus. When students get basic knowledge about technology in smaller age they will be perfect in higher studies and they will be able to cope up with the future technological era. And they will be very confident regarding their personal skills. Technology is not only limited to the classroom. If a student has smaller devices they can make use of it when they are the fee and they must be careful while using the technological devices. Parents and teachers must observe the usage of technological devices and they must not overuse the devices which will affect their studies and also health. So usage must be limited and should not cross the limits. If you avoid the negativity of technology and use it in a good way we can say that technology is the blessings to our educational field this will enhance our educational quality and spread education in the worldwide.
Author-bio:
My name is Chris Jackson. I am a freelance writer and I use to write on certain topics which are different and more related to new thoughts. The website custom essay writing service really helped me to improvise my knowledge and produce new thoughts which are essential and useful to these young generations.