Being a single mother is tough. Any single mothers out there have their own reasons for raising their child or children on their own, whether by personal preference or by being abandoned by a father who really just turned out to be a sperm donor. As a single mother myself, I have discovered that the whole experience has it's painful moments and it's joyful ones.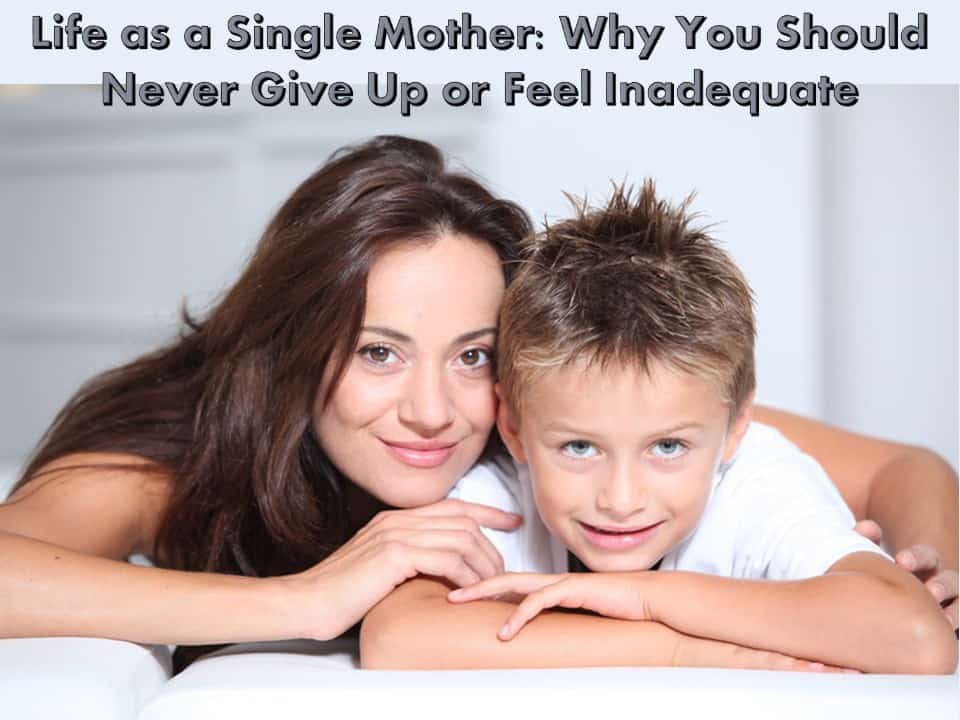 In my case, my daughter's father decided that he did not want to be a father while we were shopping for a baby crib in my eighth month of pregnancy. He dumped me in a Kmart parking lot. After getting over the initial shock and going through boxes of Kleenex, I realized that my newborn child would be all mine. That thought alone was what made me strong enough to fight the hopeless feelings I had.
Once she was born on July 8, 2005 (I was hoping for a 4th of July baby, but close enough!), I took one look at her and knew that I would have to be her mother and her father. I had a boyfriend with me but didn't want to overwhelm him with my responsibility. He treated her like his own since day one, though. I guess I am not the literal definition of a single mom who has nobody in her life to help raise her child, but I am in charge of everything aspect of my daughter's life from her wardrobe to her daycare.
I found myself refusing help with her after a difficult Cesarean Section. I did all of her feedings every two to three hours round the clock, I put my La-Z-Boy recliner in her nursery and fell asleep to the sounds of her breathing. I soothed her when she cried and insisted on changing the endless Huggies, Pampers, and Luvs diapers. I found myself extremely protective of her, I didn't want her bonding with anyone but me. I freaked out taking her into public because I knew how onlookers like to touch newborns. One young woman actually tried to touch my precious baby's face! I jerked her away and left the store like a mad mother bear. Just think of all those germs!
My boyfriend was great support for us. He loved her to death and I even caught him feeding her a few nights when I didn't wake up to the alarm clock that alerted me it was feeding time. I was exhausted from trying to do it all and heal from the gaping cut in my lower belly. He was the only one I felt comfortable with holding her and bonding with her. To this day, and she is nearly two, she adores her daddy. His feelings are mutual.
I think that the toughest thing you will go through, if you are a single mother, is feelings of doubt. Will you be a good mother? Will your child be damaged without a father? Will they lack confidence and blame it on you? I still dread the day that she notices that my boyfriend, who is now my fiancé, doesn't look like her and then wonders why. Children are not stupid, and my daughter is exceptionally observant. How old will she be when she asks about her real father? What will I say? Should I tell her the truth, or allow her to believe my fiancé is her real father? I have to be honest, I will have to decide that when the day comes, because I just don't know what will be best until that very moment. I know it's what feels right.
To all single mothers of the world, don't ever give up or feel inadequate as a mother. Your child needs you to be strong for them. It will be hard, but single parent families are becoming very common. There is support out there through friends and family, so don't be ashamed to ask for help if you need it. If you don't have anybody, then there are lots of counseling and parent aid programs to help you. WIC helps a lot by giving nutrition assistance and regular check-ups for your child until the age of five. They are usually located in your local health department. You may have to go on welfare and get housing assistance for awhile, but there is no shame in that because you are doing what you have to in order to take care of your child. Being a parent is the proudest job in the world, no matter what your circumstances are. I know I had to get on public assistance for awhile, but I then got a full-time job when she was three months old and received further help from the state with daycare.
There are lots of people who want to see you fail or who could care less about you. Just remember, though, that you are not the first mother to face raising their child on their own, nor will you be the last. It can be embarrassing and make you feel ashamed, but there are plenty of people out there that are concerned about you and your child's well being. Take advantage of the resources in your area and keep your head held high. Remember that there is a little child who you mean the world to and they are learning from your example all the time.
Be strong. You may have bags under your eyes, messy hair, and sore breasts, but you also have those adoring little fingers that look so much like your own seeking out and grabbing tightly onto your forefinger. I forgave life for all it's turmoil and troubles in an instant the first time my daughter smiled at me.
I'll let you in on a little tip. You are your child's mother and father, so get yourself something nice this Father's Day since you deserve it. Take the kids out somewhere nice. Father's day should not be dreaded or thought of as a reminder of your children's missing father, because they have you!